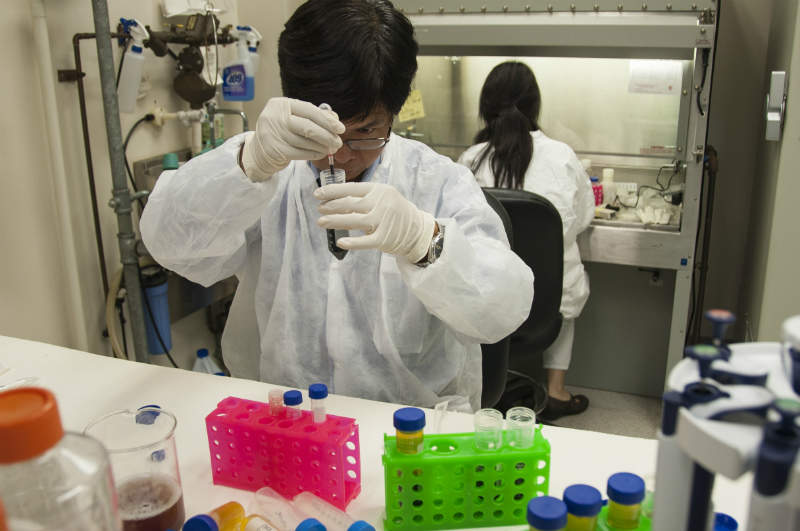 On June 11, AbbVie and Roche announced the FDA's approval of Venclexta (venetoclax) in combination with Rituxan (rituximab) for the second-line treatment of chronic lymphocytic leukemia (CLL) and small lymphocytic lymphoma (SLL).
The companies also reported an FDA-authorised expansion of the drug's monotherapy indication, extending its clinical use to all relapsed or refractory CLL or SLL patients. GlobalData believes that Venclexta will continue to earn label expansions as both combination and monotherapy, positioning the drug as an important player in disease management for CLL and other hematological cancers.
Venclexta is a first-in-class inhibitor of BCL-2, a protein with a keystone role in regulating programmed cell death in cancer. For three decades after its initial discovery, BCL-2 was regularly featured on drug developers' lists of promising but unaddressed cancer targets, particularly for hematological malignancies that rely heavily on dysregulated cell death.
Making progress
Early experimental therapies targeting BCL-2 and related proteins were hampered by side effects, including dose-limiting thrombocytopenia. A turning point came in 2016, when Venclexta was approved by the FDA for the treatment of patients with resistant or refractory CLL. However, the drug's scope was restricted to patients with the chromosomal defect of 17p deletion, tempering its clinical applications and AbbVie/Roche's market reach.
The expanded approval of Venclexta came from recent MURANO (NCT02005471) Phase III clinical trial data showing a significant improvement in progression-free survival for relapsed/refractory CLL patients over the standard of care. Venclexta used in combination with Rituxan had a comparable safety profile to Venclexta alone, and achieved an overall response rate of 92%. Venclexta plus Rituxan is the first approved oral chemotherapy-free therapy for CLL that allows patients to discontinue treatment after two years. It is likely that further chemotherapy and chemotherapy-free combination approvals with Venclexta are on the horizon.
Potential CLL competitors
In the CLL space, Venclexta faces competition from Gilead's Zydelig (idelalisib) as well as from AbbVie's own CLL blockbuster, Imbruvica (ibrutinib). As such, the drug has been entered into late-stage clinical trials for other indications, including acute myeloid leukemia (AML), multiple myeloma, and mantle-cell lymphoma. Preclinical and early clinical results have highlighted a promising role for Venclexta in AML treatment, earning the drug an FDA Breakthrough Therapy designation in 2017 in combination with cytarabine. Given its distinctive mechanism of action and approval trajectory, GlobalData believes that Venclexta is positioned to become an essential drug as combination or monotherapy for diverse leukemias and lymphomas.
Meanwhile, the drug has been a triumph for translational research as proof of concept for targeted cell death therapeutics in the clinic. As Venclexta gains momentum, more companies are expected to push for clinical development of this drug class. AbbVie will continue to lead the field by growing Venclexta's indications while simultaneously developing its Phase II drug navitoclax, a dual inhibitor of BCL-2 and related protein BCL-XL, for solid and blood cancers. Similar therapies targeting MCL-1, another BCL-2-related protein, have undergone preclinical validation by Amgen, AstraZeneca, and Servier, and are now in Phase I clinical trials.