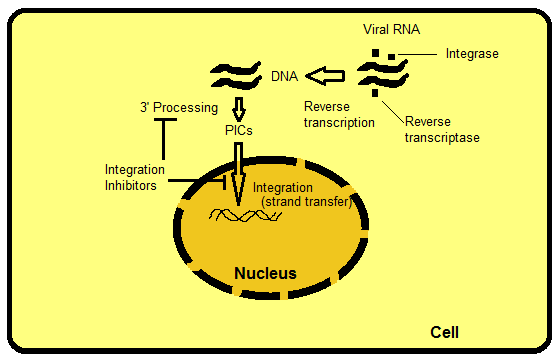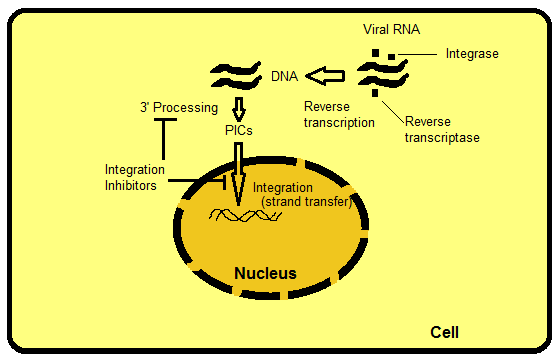 Following positive topline results announced last month, ViiV Healthcare announced further details from its Phase III GEMINI 1 and GEMINI 2 trials at the International AIDS Conference in Amsterdam. These results have demonstrated the non-inferior efficacy of ViiV's two-drug single-tablet regimen (STR), dolutegravir (DTG)/lamivudine (3TC), in treatment-naïve patients compared with a three-drug regimen composed of DTG, an integrase inhibitor (INI), with two nucleoside reverse transcriptase inhibitors (NRTIs), tenofovir disoproxil fumarate (TDF)  and emtricitabine (FTC).
Achieving non-inferior viral suppression in treatment-naïve HIV-1 patients with a two-drug regimen is a major breakthrough for ViiV, as it demonstrates that reducing the number of components in anti-retroviral therapy (ART) does not necessarily compromise efficacy. Importantly, the pooled results from the two GEMINI trials also showed that DTG + 3TC produced fewer drug-related adverse events (AEs) than the three-drug comparator, 126 (18%) and 169 (24%), respectively.
Reducing the number of ART components
The major clinical incentive for reducing ART components is to minimise the cumulative burden on the health of a patient receiving ART, which is of growing importance as HIV patients have now been receiving ART for decades, and as they age comorbid conditions will become more prevalent.
This combination of DTG + 3TC looks set to become the third STR approved for HIV utilising DTG, which is continually proving superior efficacy and safety, as well as providing a greater barrier to the development of resistance than its INI predecessors, elvitegravir (EVG) and Isentress (raltegravir). However, one of ViiV's rivals in the HIV market, Gilead, has also produced a new INI, bictegravir (BIC), which has been shown to be non-inferior to DTG. Both of these INIs have been at the heart of clinical development for HIV ARTs.
Combination therapies including either DTG or BIC have been able to reduce the number of drugs HIV patients receive; this is an important step in reducing the burden of long-term safety consequences that comes with ARTs. Gilead developed and recently launched Biktarvy (BIC/FTC/TAF), an STR that does not include a pharmacokinetic enhancer, unlike Gilead's previous STRs Genvoya (cobicistat/EVG/FTC/TAF) and Stribild (cobicistat/EVG/FTC/TDF). ViiV has adopted a similar approach to reducing the burden of drug-drug interactions by developing two-drug ART regimens with DTG as the cornerstone to its approach.
ViiV has gone one step further and has capitalised on the efficacy of DTG by pursuing two-drug regimens in an effort to reduce the long-term burdens of ART. Juluca (DTG/rilpivirine) was the first two-drug and NRTI-free therapy to be approved for HIV-1 treatment; however, Juluca was only approved for the treatment of patients who are already virologically suppressed.
The potential for long-term efficacy risks
There are concerns that two-drug ARTs could increase the risk of resistance emerging, which could lead to a reduction in efficacy after long-term use. However, with ViiV's new combination of DTG + 3TC, the company has been able to demonstrate that two-drug regimens can be effective in treatment-naïve patients. This combination will face tough competition, with Juluca making approximately $37M in the first half of 2018 and Biktarvy making $220M since its approval in February 2018.
ViiV has another INI, cabotegravir, in late-stage development which it hopes to utilise as part of a two-drug long-acting HIV therapy. With the possible addition of cabotegravir, the new-generation INIs can provide a base from which combination therapies can be developed to target the majority of HIV patients.
Image credit: Hopur3.