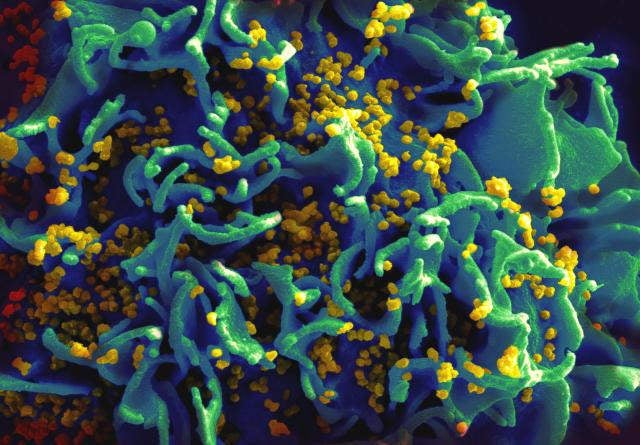 On August 15, ViiV Healthcare revealed that cabotegravir/rilpivirine, its investigational two-drug, once-monthly injectable regimen to treat human immunodeficiency virus (HIV), met its primary efficacy endpoint from the pivotal Phase III ATLAS study, which enrolled 618 adults across 13 countries.
GlobalData expects that upon its anticipated approval in early 2020, cabotegravir/rilpivirine, which is being developed in collaboration with Janssen, will become the first long-acting HIV regimen, providing ViiV with a truly differentiated asset in its intensifying battle with Gilead Sciences for dominance of the global HIV marketplace.
The latest in a string of clinical R&D success stories for ViiV, cabotegravir/rilpivirine is an injectable formulation of ViiV's cabotegravir, an experimental integrase strand transfer inhibitor (INSTI) analogue of Tivicay (dolutegravir), combined with Janssen's Edurant (rilpivirine), an approved non-nucleoside reverse transcriptase inhibitor (NNRTI). Cabotegravir's 40-day elimination half-life, which dwarfs that of Tivicay (13–14hrs) and many other HIV drugs, enables it to be dosed once monthly, which translates to only 12 treatment days per year—a far cry from the 365 treatment days for all approved antiretroviral therapy (ART).
According to key opinion leaders (KOLs) interviewed by GlobalData, despite a plethora of approved drugs that effectively suppress viral loads if taken correctly, there still exists a need to improve adherence to daily ART. Numerous studies have shown that poor adherence is associated with treatment failure, the emergence of drug resistance, and overall poor clinical outcomes for HIV patients. While a long-acting injectable regimen like cabotegravir/rilpivirine will certainly not appeal to everyone, experts view its future licensure as an important step towards addressing this important unmet need.
The first of two Phase III randomized controlled trials (RCTs), ATLAS was designed to investigate the efficacy and safety of cabotegravir/rilpivirine compared with a once-daily, oral regimen in adult HIV patients who had maintained viral suppression on an approved ART regimen for at least six months. Specifically, cabotegravir/rilpivirine met the primary endpoint for non-inferiority (the proportion of participants with plasma HIV-1 RNA ≥50 copies/mL at Week 48) while exhibiting safety and drug-resistance profiles comparable to those observed in the LATTE and LATTE-2 Phase II studies.
While ATLAS demonstrated that cabotegravir/rilpivirine is non-inferior to the ART standard of care (SOC), GlobalData views the upcoming results for the Phase III FLAIR study as especially important to the future commercial prospects of the long-acting regimen, as FLAIR is evaluating the efficacy and safety of cabotegravir/rilpivirine following an integrase inhibitor single-tablet regimen (STR)-based induction phase in treatment-naïve patients. While a label based on data from FLAIR and ATLAS would not be as expansive as that of Gilead's soon-to-be blockbuster Biktarvy (bictegravir/emtricitabine/tenofovir alafenamide [TAF]), it would provide access to a larger pool of patients than ViiV's recently approved Juluca (dolutegravir/rilpivirine).
In terms of the larger competitive landscape, GlobalData foresees Gilead's portfolio of TAF-based STRs, led by Biktarvy, as posing the greatest threat to the commercial success of cabotegravir/rilpivirine. Competition from Merck's MK-1439A (doravirine/lamivudine/tenofovir disoproxil fumarate [TDF]), and Janssen's Symtuza (darunavir/cobicistat/emtricitabine/TAF) in certain patient populations will also limit its potential. Nevertheless, cabotegravir/rilpivirine combines once-monthly dosing with the advantages of a two-drug, nucleoside reverse transcriptase inhibitor (NRTI)-free regimen, characteristics GlobalData believes will serve as key differentiators in an increasingly crowded HIV marketplace.
The future of long-acting injectable cabotegravir in pre-exposure prophylaxis (PrEP) also bears watching, as this largely untapped segment of the HIV market will likely play a pivotal role in future HIV eradication campaigns.