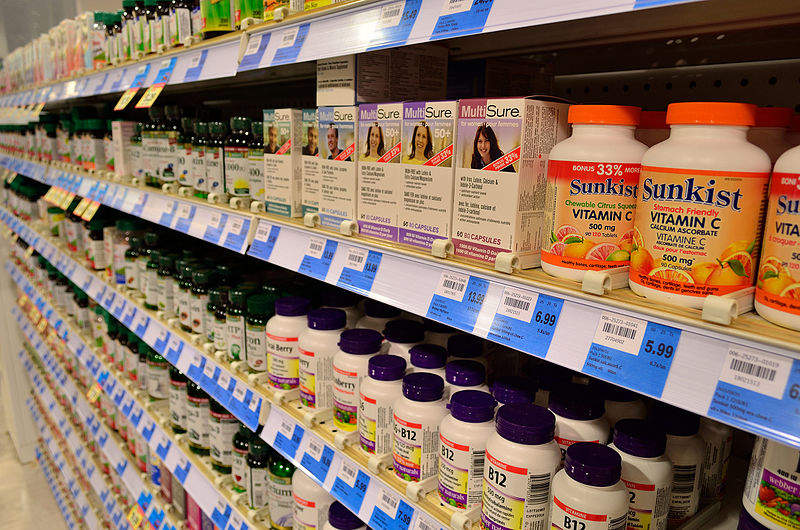 We are constantly told: "Take your vitamins! If you don't, your bones will break, your vision will become dull, and your immune system will be weak!" We move on from sweet gummies when we're kids into a huge variety of pills and tablets to chew and swallow when we become adults.
There is a dizzying array of vitamins to remember as well, including vitamins A, B, D, and all the various 'sub-types'. Which ones are you supposed to take? The easy answer is all of them. Vitamins are a huge business: they are expected to pull in $4.7bn in the US and $5.2bn in China in 2018. But do we need them?
How important are vitamin supplements?
A vitamin is a nutrient that the body needs to function, but cannot produce itself. That means that the only source of nutrients is in our diet. If you need vitamin C, you have to consume citrus fruits, if you want vitamin A, you need to eat carrots, and so on. This means that sometimes a person whose diet is imbalanced will not be receiving the necessary nutrients they need to stay healthy.
The ads for vitamins are everywhere: at bus stops, on Instagram, TV, and YouTube videos. They're always telling you that if you want to be healthier and happier, you need to take these vitamins. Are they correct though? Science tells us that a lack of vitamin D is correlated with increased depression, but that doesn't mean you need to constantly take vitamin tablets; there are other sources.
Standing in the sun for an hour a day will provide almost anyone with the necessary vitamin D dosage, and eating foods that are rich in vitamins will more than compensate for other deficiencies. If a person is able to do this, they frankly don't need vitamins. In fact, taking certain vitamins when you don't need them can have negative effects on your health.
Too many vitamins
If one unknowingly consumes too much of the fat-soluble vitamins – A, D, E, or K – they run the risk of some very serious health problems, such as liver damage, bone loss, fatigue, or vomiting. This is because fat-soluble vitamins are retained by the body, whereas water-soluble ones aren't, meaning that a constant small overdose of the former can lead to a build-up in a person's system. Due to this, it is important to monitor some of the vitamins that you take in. Do you need to take them every day? Do you show signs of vitamin deficiency?
Thus, there's only a very select group of people for whom a change in diet or lifestyle won't eliminate a need for vitamins. For example, people living in a basement apartment may not be able to reach their required levels of vitamin D and should take supplements. Additionally, children from six months to five years should take supplements containing vitamins A, C, and D, as forcing a child to eat a fully balanced diet is difficult enough as is.