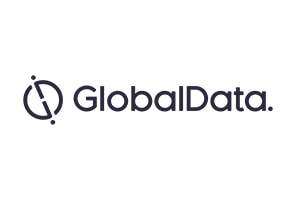 After a lengthy application process that included two complete response letters (CRLs) from the FDA, on 2 November, Bausch + Lomb and Nicox announced that they had received approval for their glaucoma drug, Vyzulta (latanoprostene bunod). This news signals the end of long-term concerns that regulators had about the good manufacturing practices at Bausch + Lomb's facility in Tampa, Florida, US, where the company is manufacturing this newly-approved drug. Aerie Pharmaceuticals will also celebrate this decision, as its own glaucoma drug candidate, Rhopressa (netasudil), which is also manufactured at the facility in Tampa, will now be on track for FDA approval in 2018.
Glaucoma normally presents as a slow onset of vision loss due to nerve damage at the back of the eye, and is a leading cause of blindness worldwide. Elevated intraocular pressure (IOP) is the predominant risk factor for glaucoma, and in nearly all cases, the disease is treated by lowering the IOP. Surgical options for glaucoma treatment such as laser trabulectoplasty or surgical trabeculectomy are available. However, in most cases, patients are given eye drops as a first-line treatment and remain on them for the duration of the disease, which is nearly always a lifelong condition.
Vyzulta was developed by chemically modifying latanoprost, the most commonly used drug for glaucoma, to contain a nitric oxide (NO)-releasing moiety. Preclinical studies have shown that NO may regulate IOP by increasing the outflow through drainage systems in the eye. There is also some evidence to suggest that NO-mediated vasodilation may improve the optic nerve health in glaucomatous eyes through increased blood flow. The recent FDA approval of Vyzulta in the US makes it the first available NO-containing drug for glaucoma globally.
Vyzulta vs Rhopressa
Bausch + Lomb will not be the only company celebrating the FDA approval of Vyzulta. Aerie Pharmaceuticals' developmental glaucoma drug, Rhopressa, is also being manufactured at the Bausch + Lomb plant that is developing Vyzulta. After Bausch + Lomb received the second CRL for Vyzulta in August 2017, concerns were raised over whether the company's manufacturing problems would be resolved in time to not disrupt Rhopressa's pending New Drug Application (NDA). However, with the approval of Vyzulta and the vote in favor of Rhopressa in October from the FDA's ophthalmic advisory committee, it now seems highly likely that Aerie's drug will be granted full marketing approval in 2018, and become the first rho-kinase inhibitor launched in the US.
Given the fact that both Vyzulta and Rhopressa are now set to launch within a few months of each other, the drugs will be competing directly for patient uptake. On the surface, Vyzulta has a clinical advantage over Rhopressa, as its pivotal trials demonstrated statistical superiority to timolol, whereas trials for Rhopressa only demonstrated statistical non-inferiority. Vyzulta also has the edge on the safety front, as it has been observed to have a comparable safety profile to existing prostaglandin analogues (PGAs). In contrast, Rhopressa has been associated with high rates of hyperemia, or red-eye, which key opinion leaders (KOLs) interviewed by GlobalData have raised as an area of concern for the drug.
From a commercial standpoint, Bausch + Lomb will also likely have the edge over Aerie Pharmaceuticals. The company has extensive experience in manufacturing and distributing ophthalmic medicines in the US and Europe, an area where it has benefited from further development since being acquired by Valeant in 2013. Comparatively, Aerie is a relatively new company. Rhopressa is on track to be Aerie's first fully marketed drug, and the company does not have its own dedicated manufacturing plant, although it does plan to change this by opening a purpose-built facility in Athlone, Ireland.
Despite the slight clinical and commercial advantages that Vyzulta holds over Rhopressa, there is another factor that could be pivotal to determining which drug achieves the greatest success. Most existing patients with glaucoma are already being prescribed a PGA as part of their treatment regimen. As Vyzulta includes a latanaprost component, patients will need to switch to the new drug from their existing PGA, putting Vyzulta in direct competition with other drugs in this class.
On the other hand, as the only rho-kinase inhibitor available in the US, Rhopressa will not be contraindicated with any existing drugs for glaucoma, which means that it can be used adjunctively with a patient's existing regimen. Furthermore, Aerie's Roclatan, a developmental fixed dose combination therapy (FDC) containing Rhopressa and latanoprost, appears to be superior to latanoprost alone when tested in clinical trials. This provides further evidence to support the adjunctive use of Rhopressa. GlobalData believes that this could be enough to make Rhopressa favored by physicians.