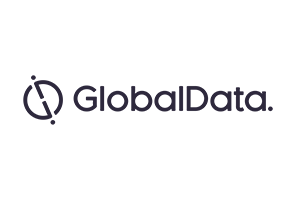 Kymriah (tisagenlecleucel) made history in August 2017 when it became the world's first approved chimeric antigen receptor (CAR) T-cell therapy, and was indicated for pediatric and young adult patients with B-cell precursor acute lymphoblastic leukemia (ALL).
On May 2, 2018, Novartis announced that the agent had been approved by the FDA for the treatment of adult patients with relapsed or refractory (R/R) large B-cell lymphoma, which includes diffuse large B-cell lymphoma (DLBCL), after two or more lines of systemic therapy. DLBCL is the most common form of non-Hodgkin's lymphoma, and this approval will allow Kymriah access to a much larger potential patient population than its initial approval. This is especially important for Novartis, given that Kymriah generated just $12M in revenue in Q1 2018 — well below analyst expectations. However, unlike in ALL, Kymriah will face competition from another CAR-T therapy in DLBCL – Gilead's Yescarta (axicabtagene ciloleucel). While Yescarta lost the race to become the world's first CAR-T therapy by two months, it managed to win the race to become the first CAR-T therapy approved for DLBCL, and received the same approval that Kymriah has now received, in October 2017.
Kymriah's approval was based on the Phase II JULIET study in R/R DLBCL, a heavily pre-treated patient population with a poor prognosis and limited remaining treatment options. In the 68 patients evaluated for efficacy, the study showed an objective response rate (ORR) of 50%, with 32% achieving a complete response (CR) and 18% achieving a partial response (PR). The fact that the mean duration of response was not reached among these patients also indicates a sustainability of response. In the 106 patients infused with Kymriah, severe or life-threatening (grade three or four) cytokine release syndrome (CRS) occurred in 23% of patients. Yescarta's pivotal Phase II ZUMA-1 trial administered the agent to 101 patients, of which 77 were DLBCL patients. This trial showed an ORR of 82%, a CR of 49%, and a PR of 32%. Grade three or higher CRS occurred in 13% of patients.
While truly accurate direct comparisons can only be made through head-to-head clinical trials, comparison of each of the above clinical trial parameters supports use of Yescarta over Kymriah. In ALL, Kymriah is priced at $475,000, with a payment scheme that only charges patients who respond within the first month. Yescarta, however, costs $373,000. Charging so much more for Kymriah, without the appropriate trial results to justify such a pricing, would not be a viable strategy. This has forced Novartis to take a very unusual action. It has set the price of Kymriah at $373,000 to price-match Yescarta, albeit without the outcome-based guarantee it provides in ALL. This represents one of the first, if not the first, examples of indication-based pricing within the pharmaceutical industry and will help even the playing field between Kymriah and Yescarta somewhat.
Even with the price match, it remains to be seen whether physicians will really choose Kymriah over Yescarta, which has the first-to-market advantage in DLBCL, and potential efficacy and safety advantages. Yescarta is also likely to secure the first approval of a CAR-T therapy in Europe—the Marketing Authorization Application (MAA) for Yescarta in R/R DLBCL was submitted in July 2017, and the MAA for Kymriah in B-cell ALL and R/R DLBCL  was submitted in November 2017. Both agents have been granted accelerated assessment by the European Medicines Agency. Thus, the rivalry of these agents is likely to spread beyond the US soon, and this competition bodes well for the future of CAR-T, especially with regards to pricing and patient access.
Related Reports
GlobalData (2018) B-Cell Non-Hodgkin's Lymphoma (NHL): Opportunity Analysis and Forecasts to 2027, to be published
For more insight and data, visit the GlobalData Report Store – Pharmaceutical Technology is part of GlobalData Plc.