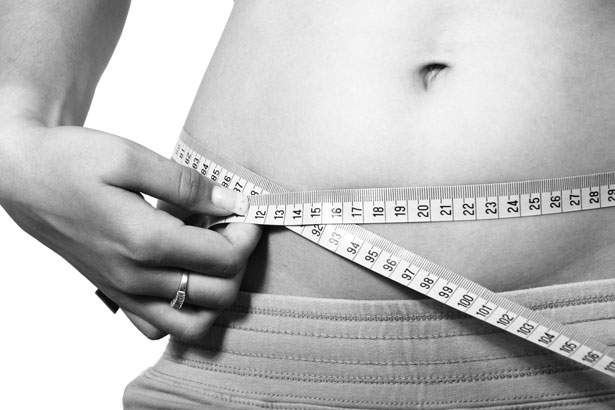 Zafgen's ZGN-1061 leaves experts uncertain about ultimate Phase II trial outcomes in patients with type 2 diabetes (T2D) and obesity considering interim statistically insignificant weight loss data but positive weight reductions in rodents.
Whilst interim weight loss data for the study's 0.9mg arm presented at the American Association of Diabetes (ADA) meeting in June in Florida was insignificant, preclinical weight reduction was not, as indicated by results shown at the European Association for the Study of Diabetes (EASD) in October in Berlin.
Even though change in body weight is a secondary Phase II outcome measure (or study endpoint), this data is important to identify clinical relevance for the overweight and obese patients recruited, experts said. In addition, the drug's mechanism of action, or the specific biochemical interaction through which a drug produces its pharmacological effect, as a methionine aminopeptidase 2 (MetAP2) inhibition is relevant as it affects weight loss, experts said.
Experts are more confident the Phase II will meet its coprimary outcome measure of a change in HbA1c (blood sugar) levels, based on the aforementioned earlier data. The combined results showed statistically significant changes in HbA1c levels, thus relating to a clinically significant reduction, experts said. A high HbA1c means too much sugar in the blood, with a higher diabetes risk.
Exploring ZGN-1061's long-term safety profile
Experts said they are uncertain about ZGN-1061's long-term safety profile due to the previous terminated 152-patient Phase II trial of ZGN-440 (beloranib) in T2D that had venous thromboembolism (VTE) events. VTE is a condition in which a blood clot forms most often in the deep veins of the leg, groin or arm and travels in the circulation, lodging in the lungs (known as pulmonary embolism, PE).
There were also two fatal pulmonary embolism events in a 108-patient randomised, double-blind, placebo-controlled Phase III trial in obese subjects with Prader-Willi syndrome (PWS), a genetic disorder that often leads to T2D. Beloranib shared the same mechanism to ZGN-1061.
Data for the 1.8mg arm of the 160-patient, randomised, double-blind, placebo-controlled Phase II trial are expected in early 2019, according to a 2Q18 company financial report. Other study doses are 0.05mg, 0.3mg and 0.9mg.
An analyst report predicts positive 1.8mg Phase II results due to the ADA results data. Another analyst report predicts ZGN-1061 peak sales of $1bn in 2024 for the US. Zafgen's market cap is $347m.
Zafgen did not respond to a request for comment.
Weight loss data leave uncertain expectations
Considering the patient population targeted, it is important to further identify the weight loss effects with the 1.8mg dose arm, said Dr Caroline Apovian, professor, Department of Medicine, Endocrinology, Diabetes & Nutrition, Boston University School of Medicine, Massachusetts.
Interim Phase II data presented at the ADA (poster no. 105-LB) indicated that although there was a statistically significant reduction in HbA1C for 0.9 mg ZGN-1061 versus placebo at weeks 8 and 12 (p<0.01 and p<0.001, respectively), weight loss data were not statistically significant compared to placebo at week 12 (-1.5kg and -0.9kg respectively, p=NS).
The caution on the interim weight loss data is that statistical insignificance can often relate to a lack of clinical significance, said Dr Ramzi Ajjan, associate professor and consultant in diabetes and endocrinology, University of Leeds, UK and Dr Michael Nauck, professor of diabetes, Bad Lauterberg Hospital, Hartz, Germany. That said, based on this minimal data, it is uncertain whether the 1.8mg arm will show similar weight loss reductions or improved weight loss reduction, said Nauck, Ramzi, Apovian and Dr Raghu Mirmira, director, Diabetes Research Center, Indiana University School of Medicine, Indianapolis.
Although the earlier data showed improvements in fibroblast growth factor 21 (FGF21), adiponectin and leptin, which are key mediators for oxidation and lipid metabolism, they do not identify how much weight loss was produced on ZGN-1061, said Apovian.
Stimulating further uncertainty for the 1.8mg, experts said, is that preclinical work presented at the EASD (poster number 672) showed significant weight loss reduction in rats. The data presented for rats, although significant, cannot be related to weight loss in humans, said Nauck, Ajjan and Apovian.
The preclinical data presented for ZGN-1061, Novo Nordisk's Victoza (liraglutide) and ZGN-1061 and Victoza in combination (-6%, -9.1%, -16.9% respectively, p<0.001) indicated ZGN-1061 and Victoza had complementary effects on reducing body weight and normalising glycaemic control (levels of blood sugar in a person with diabetes). However, the ongoing Phase II does not have a Victoza comparator arm, according to ClinicalTrials.gov.
The data also highlights ZGN-1061 does not cause a greater weight loss than Victoza, a glucagon-like peptide-1 (GLP-1) agonist, said Mirmira, Ajjan, Nauck, Apovian and Dr Ketan Dhatariya, consultant in Diabetes, Endocrinology and General Medicine, Norfolk and Norwich University Hospitals NHS Foundation Trust, UK. GLP-1 agonists are commonly used in T2D.
Likely positive primary outcome
ZGN-1061 modulates the body's ability to metabolise and break down fat and thus affects glucose concentrations, said Apovian. That said, it is still unclear how the drug protects against diabetes, said Nauck, Ajjan and Mirmira.
Still, as the interim ADA results indicated a significant reduction in HbA1c with the 0.9mg arm compared to placebo (p<0.01) during week eight and week 26, the 1.8mg dosage may induce a similar or even greater reduction in HbA1c level, said Apovian, Mirmira, Ajjan and Dhatariya. A reduction in HbA1c levels between 0.3–1% would be both clinically and statistically significant, said Mirmira, Dhatariya and Ajjan.
In addition, the ADA results indicated a reduction in insulogenic index in the 0.9mg arm compared to placebo during week 12 (p=0.077). Insulogenic index is a valid marker of beta cell function in different metabolic categories. Therefore, this identifies that ZGN-1061 may be clinically significant in reducing glucose, said Ajjan.
The ADA data demonstrated no significant change in plasma insulin levels but showed a trend in reduction. This is important to identify how ZGN-1061 activates insulin to clear glucose levels, said Ajjan.
Potential VTE risks not yet clarified
ZGN-106's long-term safety profile also drew expert uncertainty considering the belorinib program was terminated in July 2016. Safety is a coprimary Phase II measure.
Zafgen suspended the clinical programme two years ago because of an imbalance of venous thromboembolism (VTE) events in belorinib-treated individuals versus placebo (Proietto et al. Diabetologia 2018; 61:1918-1922). There were also two beloranib-related deaths in a Phase III trial in PWS (McCandless et al. Diabetes Obes Metab. 2017; 19(12):1751-1761).
As belorinib and ZGN-1061 have the same MOA, the same VTE adverse event (AE) may be seen in the ZGN-1061 programme, said Nauck. This news service noted in March on the risk of VTE seen in the beloranib trial as well as expert scepticism of ZGN-1061's safety and efficacy profile. An AE is any medical occurrence in a patient or subject administered a drug which may or may not have a causal relationship with the treatment.
Zafgen has previously stated that ZGN-1061 displays differentiated properties with a reduced potential to impact thrombosis. However, despite the company's claim, a full data set is needed to identify potential VTE risk in this study and any future Phase III trial, said Apovian.
The ADA poster has data on D-dimer, a protein fragment that is produced when a blood clot is broken down and becomes elevated during VTE. Although there was no change in mean D-dimer in all the ZGN-1061 dosing arms compared to placebo arm, D-dimer is just a surrogate marker and does not completely exclude a risk associated with VTE, said Ajjan and Nauck. In clinical trials, a surrogate endpoint or marker may correlate with a real clinical endpoint but does not necessarily have a guaranteed relationship.
According to the ADA poster, the most frequent AEs were injection site bruising, upper respiratory tract infection and diarrhoea. These AEs are common in trials, said Dhatariya and Apovian. Although two patients (0.05mg and 0.9mg) withdrew from the study due to AEs, no comments can be made as the AEs are not known, said Apovian.
by Arafa Salam, PhD, in London
Arafa Salam, PhD, is a reporter for Pharmaceutical Technology parent company GlobalData's investigative journalism team. A version of this article originally appeared on the Insights module of GlobalData's Pharmaceutical Intelligence Center. To access more articles like this, visit GlobalData.