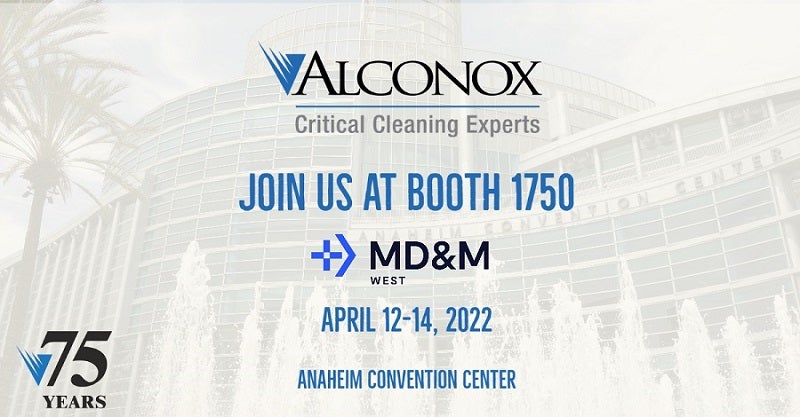 We are really excited to be heading to Anaheim for MD&M West.
Our cleaning experts will be on-hand to answer all your medical device cleaning questions. Plus, we've got some very cool new merchandise we'll be handing out.
Stop by to say hi. We're at booth 1750.
We would love to see you there.
Cleaning validation is a requirement for pharmaceutical manufacturing, which adheres to current good manufacturing practice (cGMP) and quality systems regulations (QSR).
The use of aqueous cleaning in pharmaceutical manufacturing can provide numerous benefits in terms of effectiveness, minimal surface residue, and easier cleaning validation.
Cleaning validation is a necessary and time-consuming part of manufacturing pharmaceuticals. The validation process can be expedited and the cost reduced if the cleaner supplier...