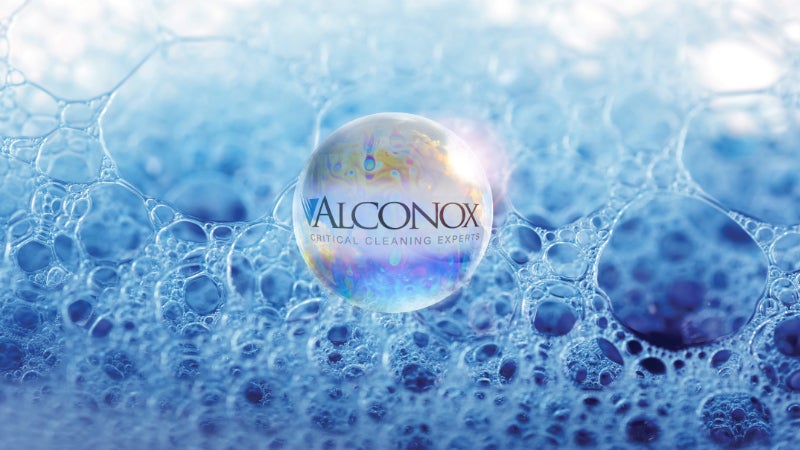 Alconox supplies critical cleaning liquids and powders worldwide for precise sanitisation for a wide variety of industries that include biotechnology, healthcare, laboratory, medical device, and pharmaceutical.
Used to clean equipment such as tanks, blenders, and mixers, Alconox's products consistantly remove tough residues. Each high-quality detergent is made in the US and has a precise formula designed to meet global healthcare and hospital cleaning criteria.
Aqueous, biodegradable cleaners for manual, soak, machine, and automated washing
Aqueous cleaning is used for a wide variety of pharmaceutical manufacturing equipment, from tablet presses to stainless steel mixing tanks. These cleaners help ensure maximum performance by using surfactants, which are wetting agents that allow cleaning solutions to access hard-to-reach cracks and crevices.
Alconox's aqueous formulas range from acidic to basic and high-emulsifying to low-foaming. Available in powder or liquid form, the detergents are economical and biodegradable with a low-environmental impact.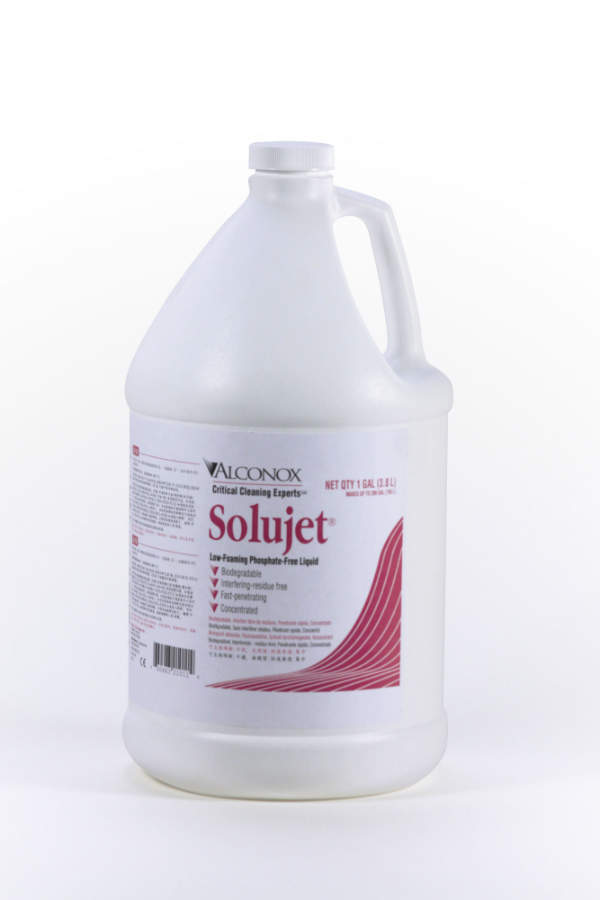 Liquid cleaner Solujet is non-ionic and low-foaming.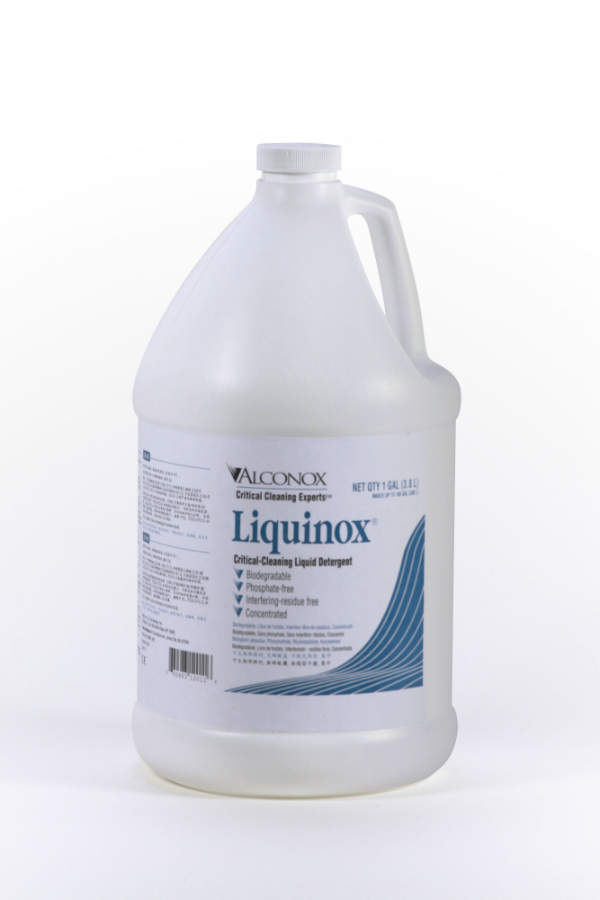 Liquinox is used for manual and ultrasound cleaning applications, which require a milder solution.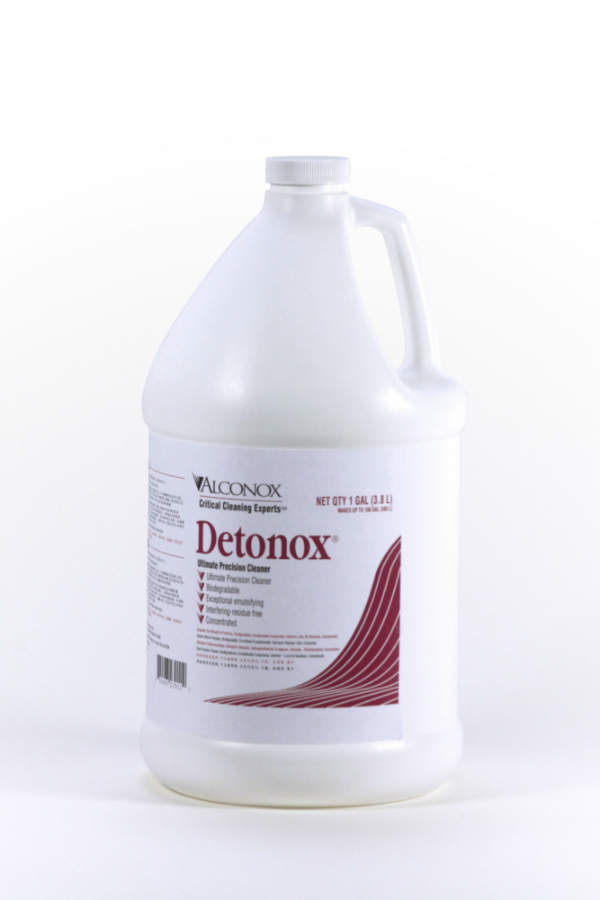 Detonox heavy duty liquid detergent is designed to handle tough organic residues.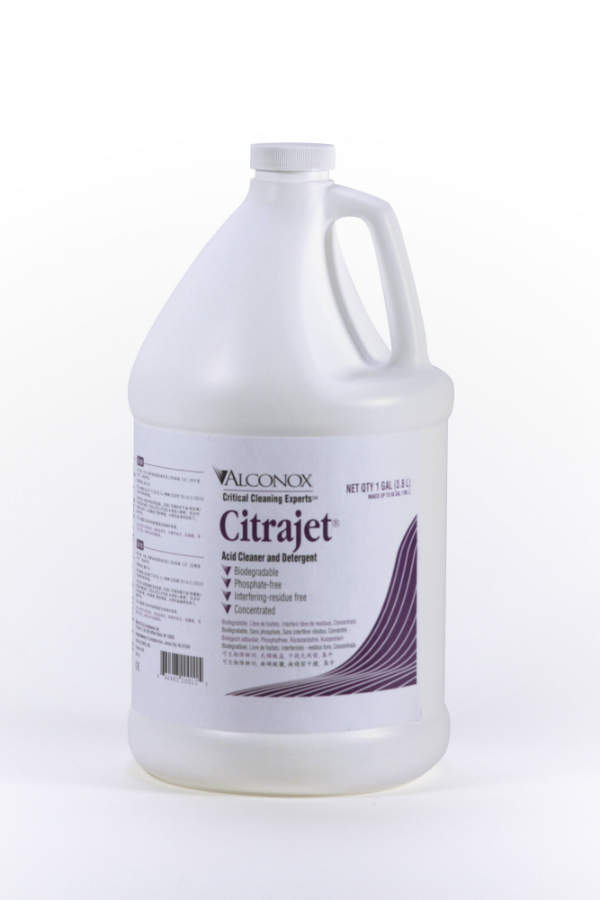 Citrajet acid cleaner and detergent is designed for use in laboratory washers and power spray systems.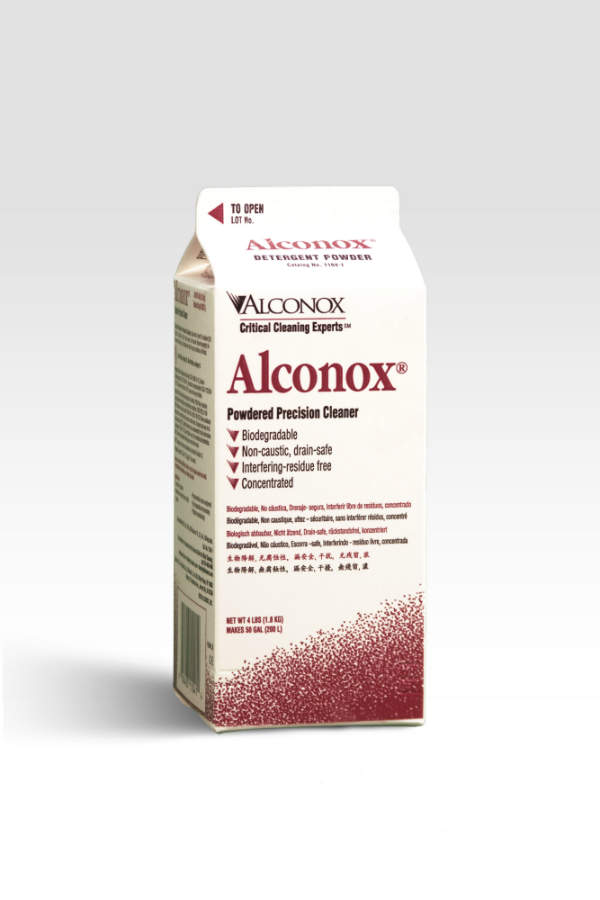 Alconox Powdered Precision Cleaner provides reliable results and can replace corrosive acids and hazardous solvents.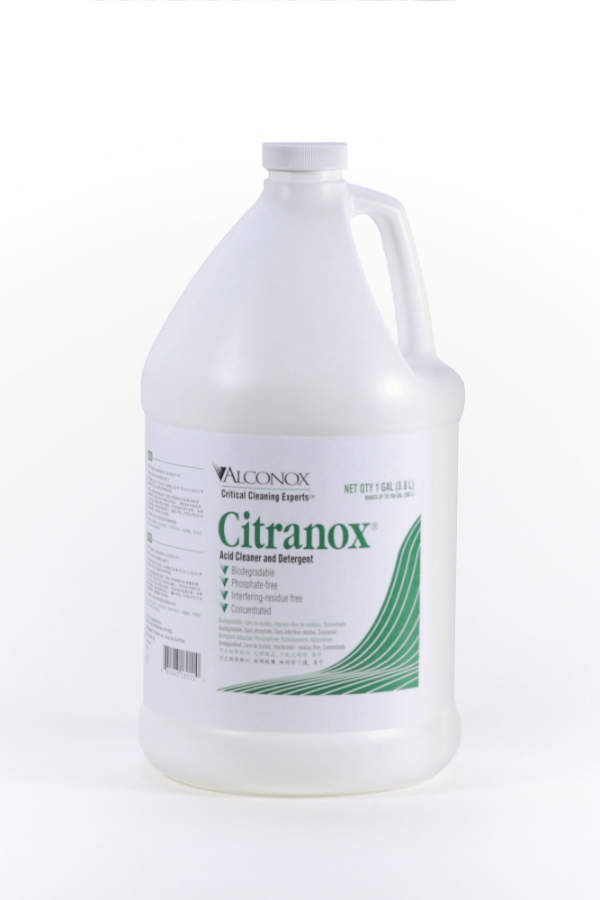 Citranox is a liquid acid cleaner, which is used in a cleaning circuit.
Critical detergents for pharmaceutical hard surface cleaning applications
For cleaning in the pharmaceutical industry, Alconox's detergents handle salts metallic, pigments, contact surfaces, and inorganic, protein, or membrane residues. While these substances are tough to clean due to resistance, a very dilute solution of Alconox's cleaners effectively removes contaminants from glass, plastic, steel, and porcelain.
Citrajet is a low-foaming concentrated acid cleaner used for removal of salts, scales, metal oxides, and inorganic residues. Free of phosphates, this liquid detergent is designed for washing and rinsing for manual and ultrasound, power spray systems, and laboratory washers. It is available in 1gal bottles, a 5gal jerrycan, or 15gal, 30gal, and 55gal drums.
Citranox liquid acid cleaner and detergent is suitable for trace metal analysis applications. It is available in 1qt and 1gal bottles, a 5gal jerrycan, or 15gal and 55gal drums. Citranox is used in a cleaning circuit, rather than machine washers.
For cleaning contact surfaces through manual, ultrasonic, soak, or clean-in-place methods, Alcojet and Solujet are recommended for glass, rubber, metal, and ceramic. These low-foaming detergents are non-ionic and corrosion inhibited. Alcojet is in powdered form, while Solujet is a liquid cleaner. Liquinox is also suitable for contact surfaces for applications that require a milder solution for manual and ultrasound cleaning.
Tergazyme is used for removal of proteinaceous soils, bodily fluids, blood, and tissue from plastic, fiberglass, metal and glassware. This enzyme-active powdered detergent is concentrated and anionic. It is authorised by the US Department of Agriculture (USDA).
Cleaning validation of pharmaceutical detergents
Alconox's detergent products have been thoroughly tested for acceptable residue levels on pharmaceutical and medical device surfaces. The company's customer support team provides advice on the correct use of Alconox products, helping users minimise surface residues and simplifying cleaning validation.
In addition, the Alconox Guide to Critical Cleaning booklet presents detergent recommendations and selection criteria. Free samples provide further opportunities for clients to ensure the detergents are suitable for their application.
The company's technical support group also offers opportunities for custom-blended and private label detergents.