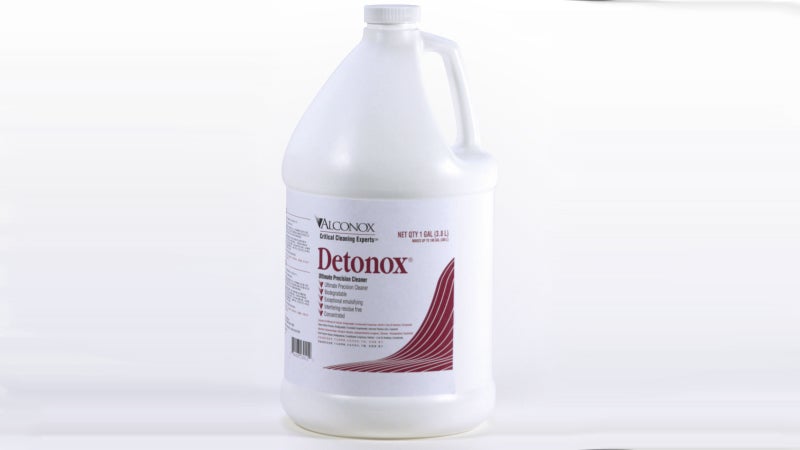 Detonox is used for hand washing and ultrasonic use on difficult residues.
An ultimate precision cleaner, Detonox is biodegradable and is exceptional at emulsifying. It is also interfering-residue free and comes in a concentrated bottle diluted to 1:100.
It has a pH level of 10.5.
Alconox is to host a webinar on pharmaceutical critical cleaning during COVID-19 times. Alconox Science...