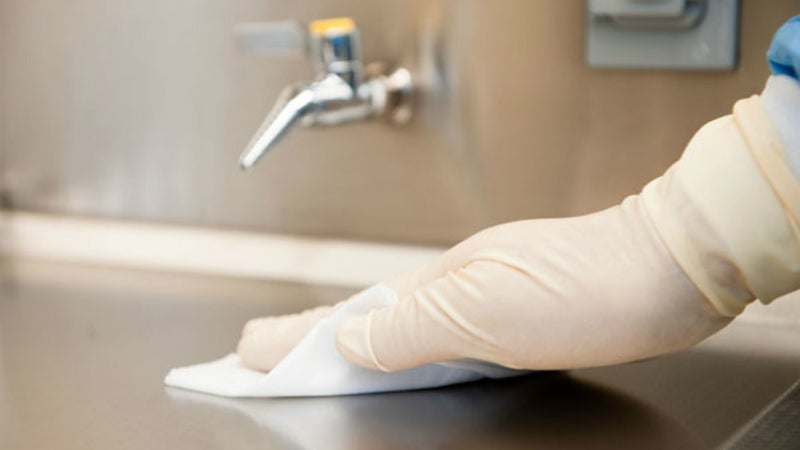 Berkshire manufactures contamination control products and cleanroom supplies for critical environments in the pharmaceutical sector.
Contamination control products for pharmaceutical environments
Berkshire offers contamination control products that deliver superior performance, enhanced productivity, and increased safety for pharmaceutical, medical device and life science manufacturing environments.
Users can minimise lint and particle contamination using sterile, autoclavable, dry and pre-wetted wipers, swabs, face masks, glove liners and mopping systems for floors, walls, ceiling and isolators, as well as cleanroom paper and notebooks.
Cleanroom wipes for sterile processing and aseptic production
Berkshire provides all the data, testing, and expertise to help users make the right wiper selection for their processes.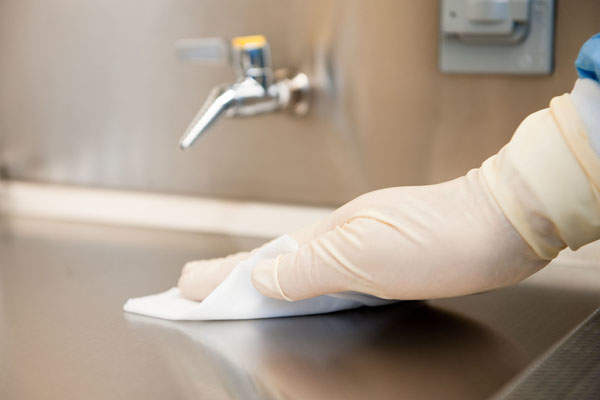 Sterile cleanroom laundered wipers are recommended for use in environments rated ISO Class 5 and above. They have a high level of cleanliness, abrasion resistance and chemical compatibility required for cleaning critical sterile processing environments.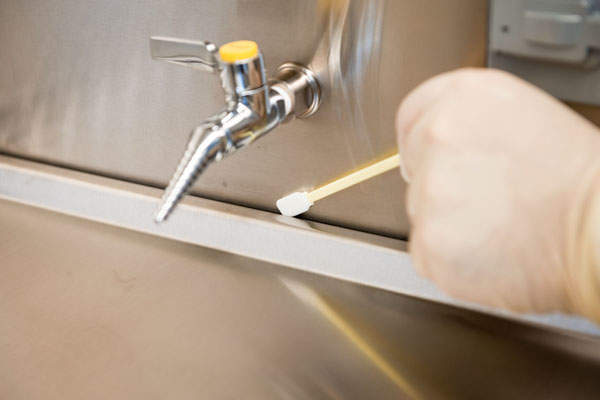 Lab-Tips cleanroom swabs offer surface cleaning and sampling validation.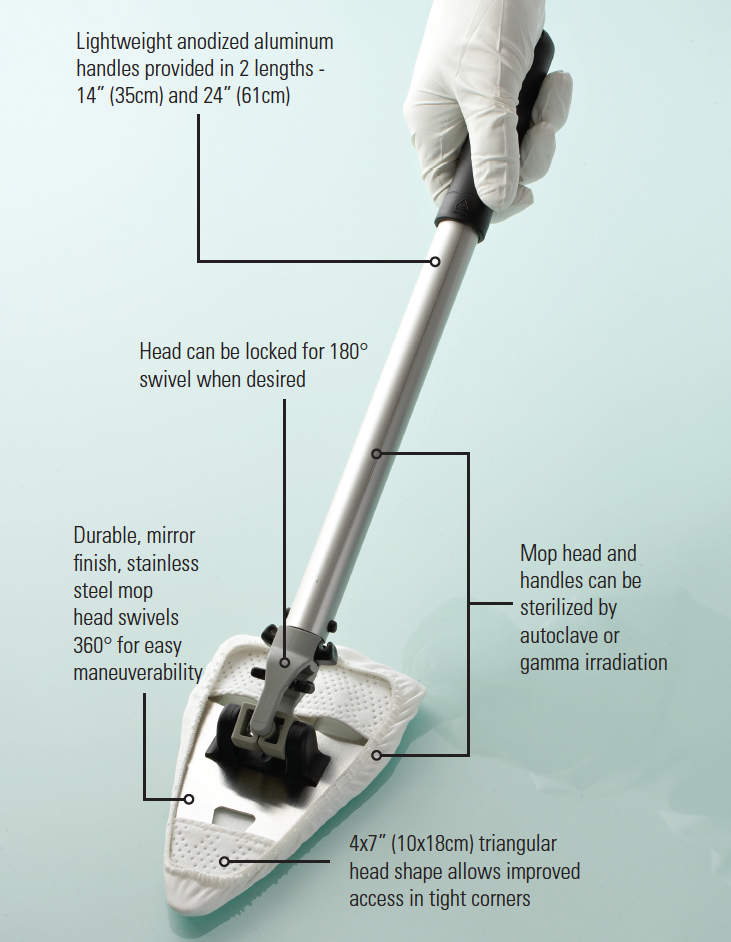 EasyClean Tool is lightweight, maneuverable and easy-to-use.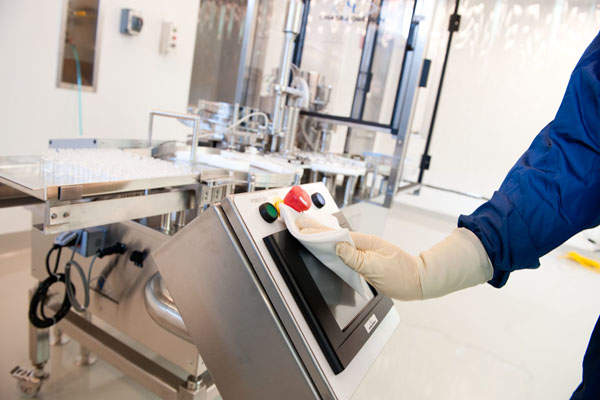 Berkshire specialises in contamination control products and cleanroom supplies.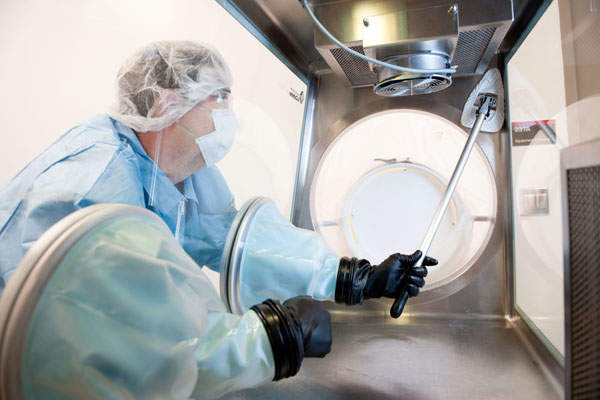 The 360° swivel head offers versatility to get into the hard-to-reach areas.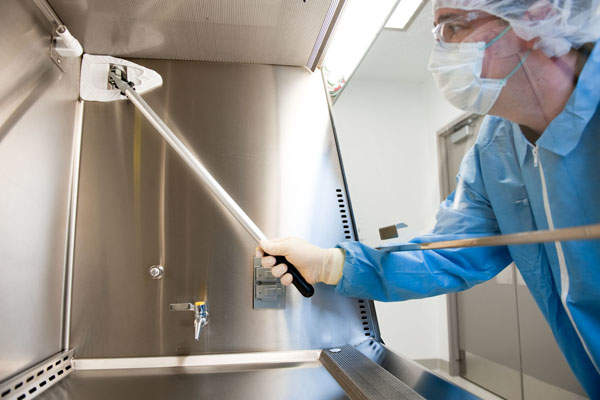 EasyClean 360 system has laundered polyester covers that fit over a conformed pad.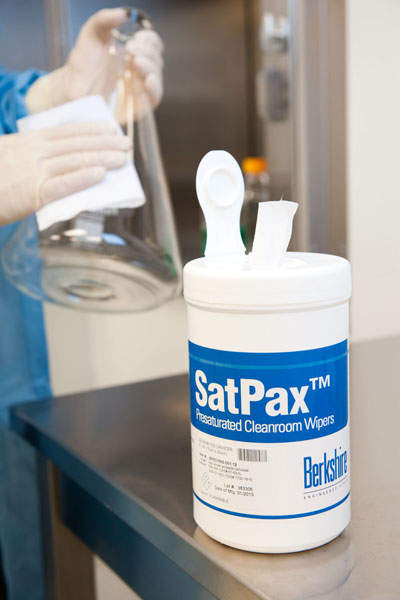 For disinfectant residue, isopropyl alcohol is the cleaning solvent of choice for cleanrooms due to its ability to clean and sanitise critical surfaces.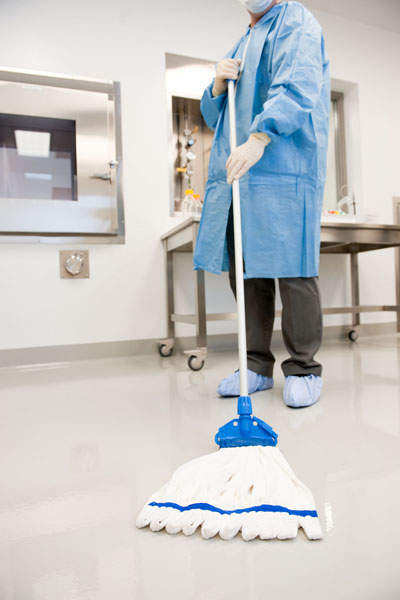 The microfiber string mop is ideal for the efficient cleaning of floors in controlled environments and large surfaces with heavy soiling.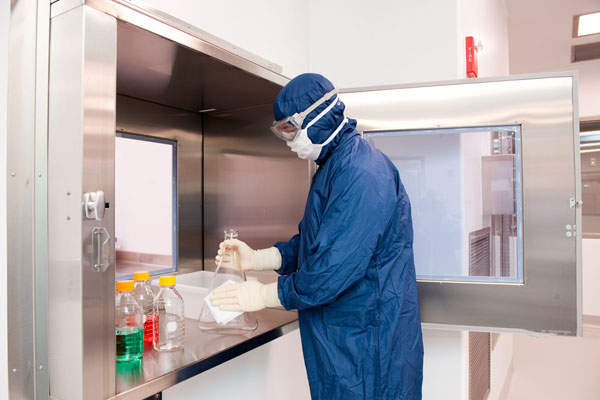 High-performance, low-linting substrates for surface cleaning, spill control, and everyday wiping within cleanroom and critical environments.
The company's cleanroom wipes meet the Institute of Environmental Sciences and Technology (IEST) standards and are tested for fibres, particles, sorbency, non-volatile residue and ions.
Key wiper substrates include non-woven, knitted, foam and microfibre in dry, sterile, non-sterile and IPA and WFI pre-wet configurations.
Berkshire's gamma-irradiated validated sterile wipes are engineered for critical ISO class areas, including the aseptic core, fill production, RABS and sterile suites. They can be used to remove residues on hard surfaces, including equipment, work stations and laminar flow hoods.
Berkshire also provides non-standard options such as new substrates, special sizes, packaging configurations and saturation levels.
Cleanroom swabs for precision cleaning
Berkshire's Lab-Tips cleanroom swabs provide precision surface cleaning, sampling and total organic carbon (TOC) validation, electrostatic discharge (ESD), as well as the application of lubricants or other liquids within controlled environments.
The swabs have a unique thermo bonded sock tip construction to eliminate contaminating adhesives found in other swabs. Clients can choose from foam, knitted polyester, nonwoven polyester, and static dissipative swabs.
Surface cleaning validation swabs are available for critical applications and ultra-low TOC levels.
Isolator cleaning system for compounded products
The unique size and shape of the EasyClean 360 Isolator cleaning tool offers the ideal contours and surface area for cleaning tight workspaces and environments.
The 360° swivel head offers versatility to get into the hard-to-reach areas, while the slim lightweight design is ergonomic and withstands sterilising and everyday use.
The EasyClean 360 system features easily changeable, laundered polyester covers that fit over a conformed pad, enabling quick changes in wiping surfaces.
EasyClean 360 Isolator is suitable for the safe cleaning of compounding isolators, biological safety cabinets, laminar flow hoods and mini-environments critical to compounded products.
About Berkshire
Berkshire is a vital supply chain resource and is valued as a good manufacturing practice (GMP) partner.
The company, founded in the mid 1960s, has become a leader in developing and manufacturing highly technical products and services for critical manufacturing and controlled environment markets worldwide.
Berkshire has an extensive customer support team, website, contamination specialists, and local distributor networks to support its clients. Clients can expect a long-term and sustainable relationship with a comprehensive approach to the lowest total cost in use and application success.
Headquartered in Great Barrington, Massachusetts, the company has manufacturing and sales offices throughout the Americas, Europe, North and South East Asia.