CAS Clean-Air-Service, which has its headquarters in CH-9630 Wattwil, Switzerland, is the leading vendor of services in the field of clean room measurement systems and has earned an excellent reputation in terms of high-grade products and services. Founded in 1989, the company today employs over 45 people. Besides its principal market Switzerland, CAS Clean-Air-Service operates branch offices in Germany and Austria.
Clean room qualification and maintenance
The range of activities that CAS covers has also expanded since its establishment. The qualification and maintenance of clean rooms and clean airflow installations has always been one of the company's central business areas. These services have been continuously developed and today CAS has a service team of over 20 experienced technicians.
On-site validation of thermal processes
The validation of thermal processes has been also established as a major service offered by CAS. The team performs on-site validation of thermal processes, such as for sterilisation, depyrogenisation, incubation and lyophilisation, using appropriate measuring equipment and including data documenting.
In 2002 CAS's entire enterprise was certified according to ISO 9001:2008. Today CAS can provide a full-service package for all clean room requirements.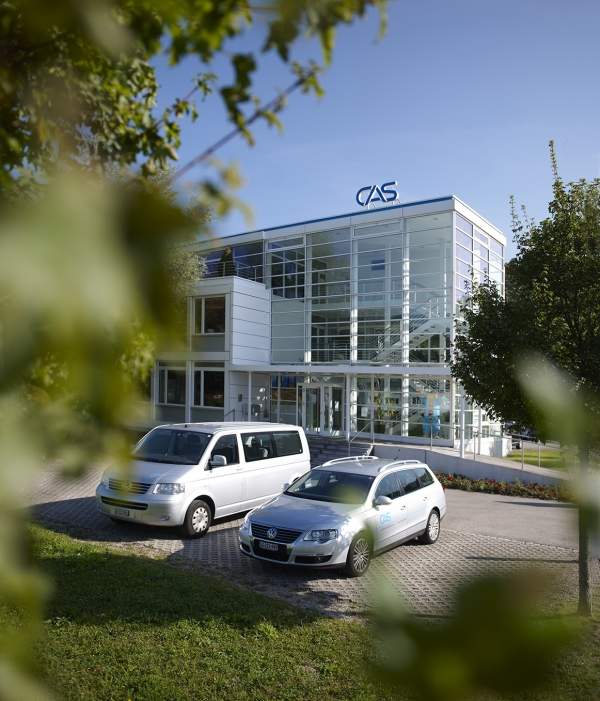 Clean room qualification and maintenance is one of CAS Clean-Air-Service's main business areas.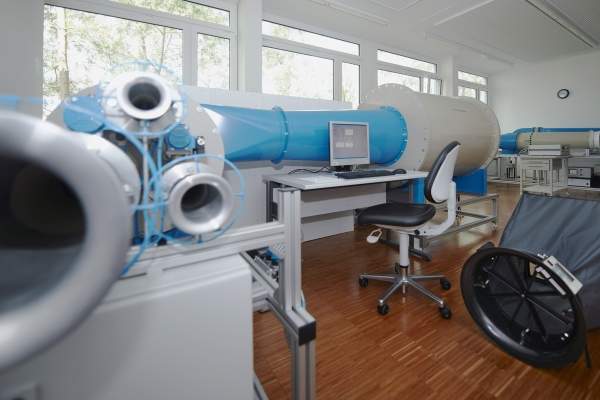 Air volume test stand for calibrations of flow rate measuring hoods (balometer).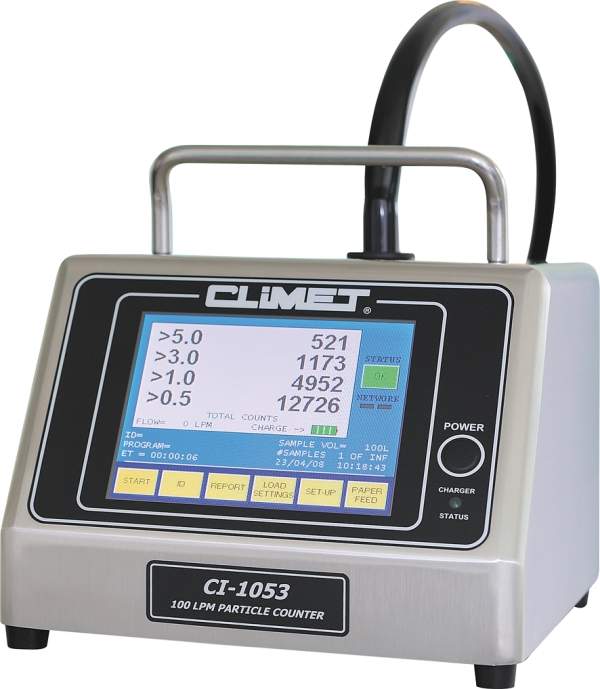 CAS is a first-class distributor of particle counters and accessories made by CLIMET Instruments Company USA.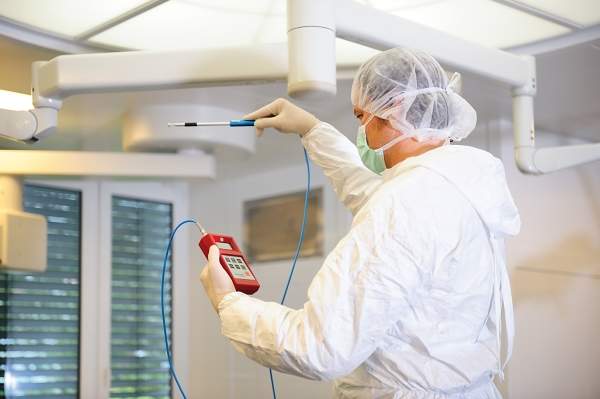 Clean room classification is performed in compliance with the ISO 14644-1 standard.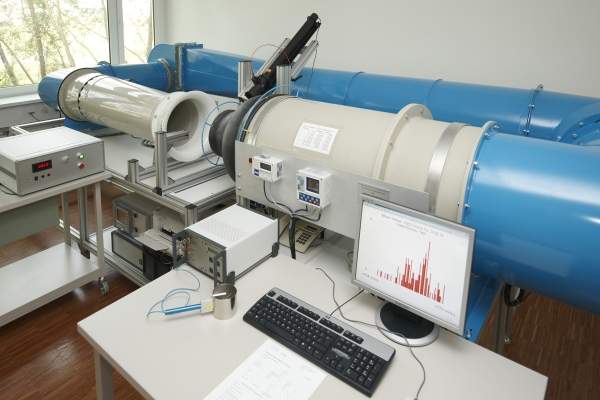 Air speed sensors can be calibrated to the highest international standards.
Clean room classification with optical particle counters
The purpose of clean room classification in conformity with ISO 14644-1 is to determine airborne particles in a clean room or a clean zone by means of an optical particle counter and to arrive at a classification in one of the ISO classes on the basis of the results.
Classification is performed exactly in compliance with the ISO 14644-1 standard, normally simultaneously with two particle counters, which results in substantially shorter down time. The results and all measurements, calculations and calibration certificates of the measuring instruments used are documented with the most up-to-date tools.
Clean room filter system integrity tests
CAS can perform filter system integrity tests to verify that filters and filter mounting systems installed in clean rooms are devoid of leaks. The test confirms that filter systems have been installed correctly and that no leaks have arisen during operation.
The filter system integrity test, also referred to as the DEHS challenge test, can be carried out on end filters and on filters installed in air lines or on devices carrying air. A maximum permissible leakage penetration value is obtained on the basis of the filter classes used in accordance with EN 1822-1 (H10 – H14 or U15 – U17).
Clean room germ count determination
Germ count determination is one of the most relevant parameters when it comes to microbiologically pure clean rooms. Germ count determination can take place either actively by means of air germ samplers or passively using sedimentation plates. In both cases, the particles in the air containing possible germs are applied to a culture medium, this is bred and the number of colony-forming units is counted.
With CAS germ count determination services, applicable standards and guidelines are applied in advance, in addition to the specific customer requirements.
Clean room sound pressure and light intensity testing
In clean rooms, sound pressure level and light intensity are 'workplace comfort parameters'. In order to ensure that a clean room is a safe and comfortable environment for workers, the aim must be to minimise sound pollution and to ensure the optimum lighting level. Therefore, this type of testing is ideal for new installations, but can also provide informative data in the event of complaints by workers.
CAS provides a range of other testing services to ensure that your clean rooms run safely and efficiently. Please visit CAS's website or use the enquiry form below to find out more.