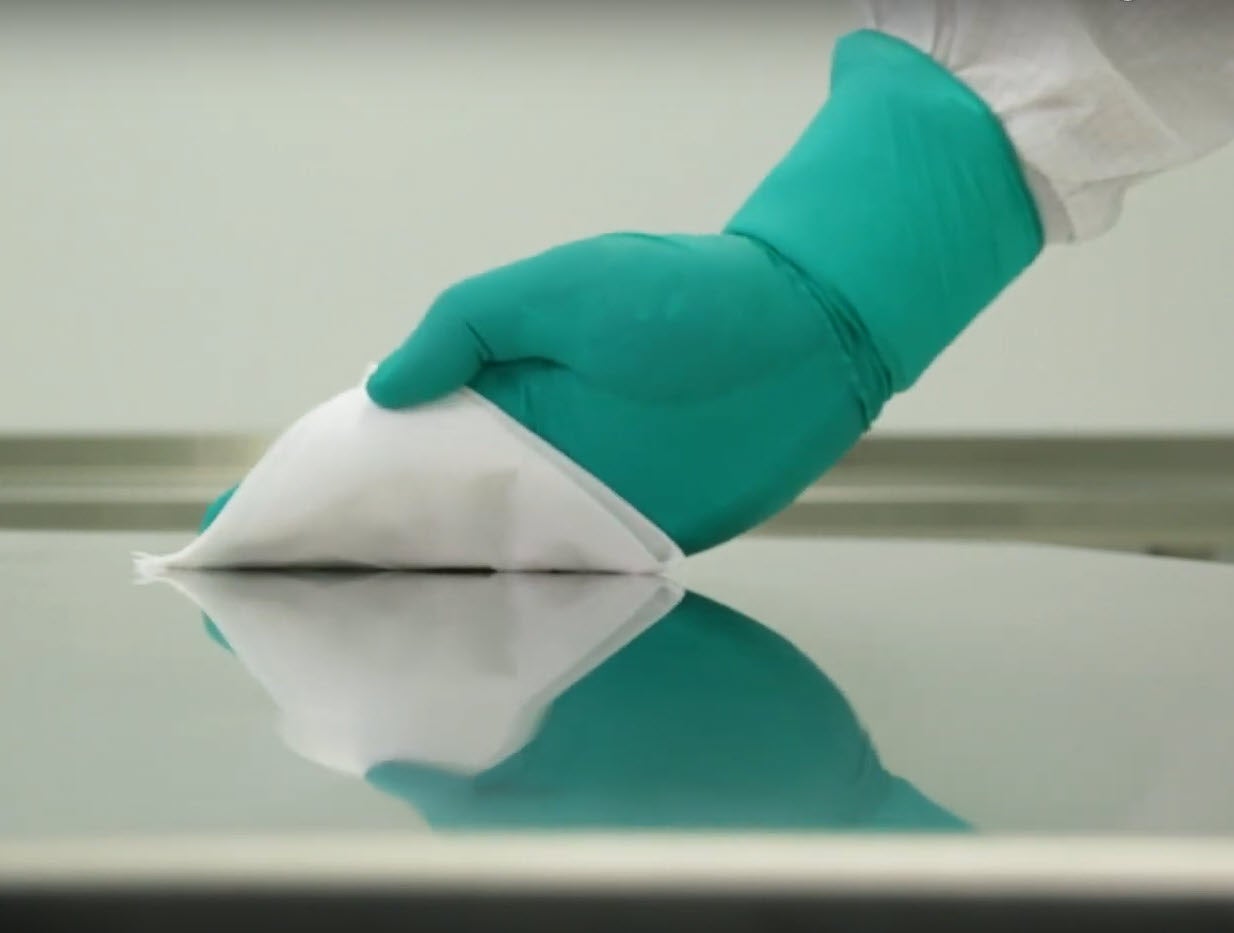 As a preferred distributor for Hydroflex in the US, Cleanroom Connection introduces exceptional cleanroom wipes to the North American controlled environment industry. German cleanroom supplies manufacturer HydroFlex employs the world-renowned German precision and engineering to design and manufacture ultra high-quality cleanroom wipes that not only improve cleanroom hygiene but also worker efficiency and cleanroom chemicals utilisation.
The PurWipe wipers introduce no particulate or chemical contamination, effectively remove contaminants, and are offered in pre-saturated wipes for faster cleaning and use of the minimal cleaning solution required to be effective.
Hydroflex PurWipe® cleanroom wipes are the preferred disinfecting and decontamination wipers in many top pharma manufacturing and other cleanroom industries around the world. Now they are available in the US and Canada and are rapidly becoming a favourite of Cleanroom Connection's customers because:
The uncompromising quality is continuously assured through quality control and complete validation and testing by its in-house labs and independent test institutes.
Value-priced in spite of the premium quality.
The PurWipe line comes in a variety of formats to suit any cleanroom application:
N-Series Sterile Nonwoven Wipe – Very economic for use in lower classified cleanrooms made from 100% synthetic polyamide hydroentangled fibres. These low-linting nonwoven wipes are highly absorbent and durable on non-critical surfaces.
K-Series | Knitted Polyester Wipes – Lowest particulate and lint-free with heat-sealed edges for use in critical applications. The two-dimensional knitted polyester wipe delivers exceptional durability and effectiveness in removing residue and other contaminants.
V-Series | Premium Presaturated IPA Wipes – Ready-to-use and convenient pre-saturated cleanroom wipes in nonwoven or knitted material. Processed and packaged in an ISO5 cleanroom, safe for all critical environments.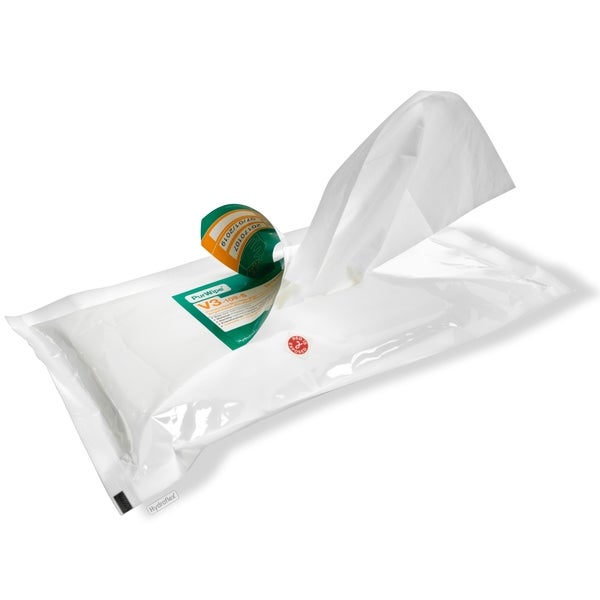 Cleanroom Connection can help your facility evaluate the Hydroflex wipes before buying by offering free samples. We invite you to try this proven brand emerging in the US.
Cleanroom Connection is a trusted one-stop source for cleanroom supplies, including apparel, cleaning products and sterility testing. The company offers expert-level customer service and technical...
USP 800 seeks to address hazardous drug exposure to millions of healthcare workers in hospitals, pharmacies and other pharma-related and healthcare facilities.