Delta 2000 produces and installs modular walls, partitions, doors, suspended ceilings, and accessories for white-rooms worldwide thanks to its experience and innovation.
The company has never considered reducing product quality because it can only establish international leadership by dedicating to greater customer satisfaction without compromises.
The quality of Delta 2000's products starts with the raw materials purchased from its suppliers, which are carefully selected to achieve results to be proud of.
Wall systems for cleanrooms
Delta 2000's wall system has a simple construction and is composed of three main components:

The perfect feeling between glass and walls emphasises Delta 2000 style.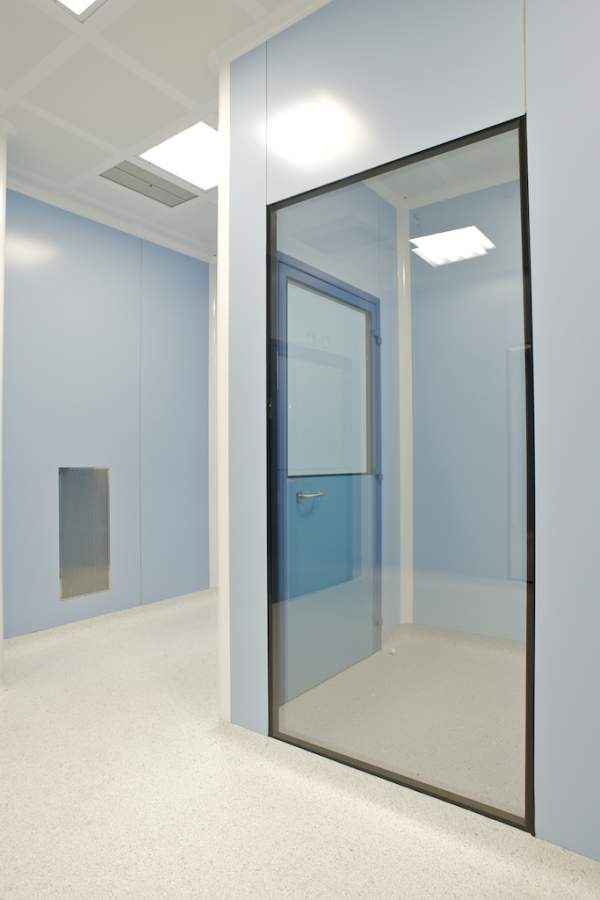 Delta 2000 wall finishing is made with a curve profile system that avoids the accumulation of dust and facilitates the cleaning process.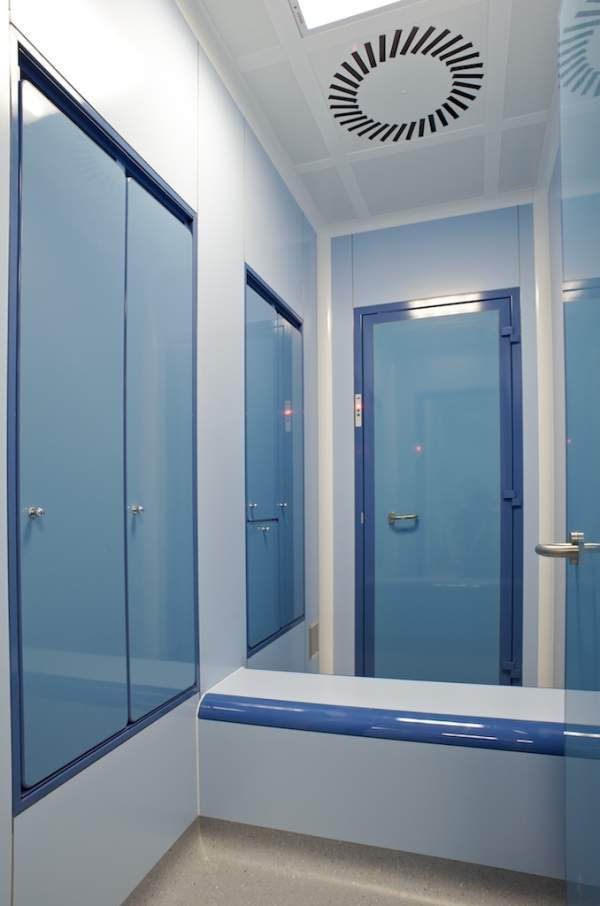 Delta 2000 personal air lock with our own production step over bench and lockers.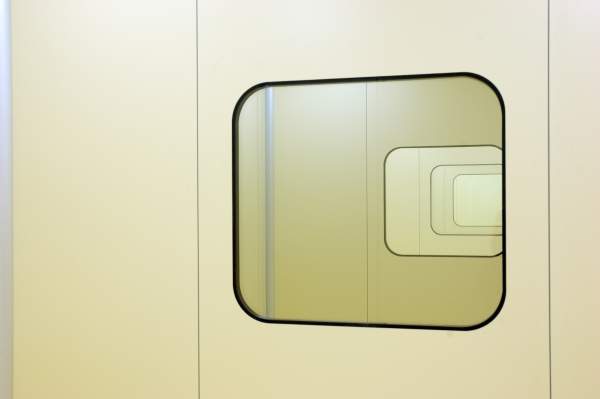 Rounded corner windows follow rounded coving, for a perfect match.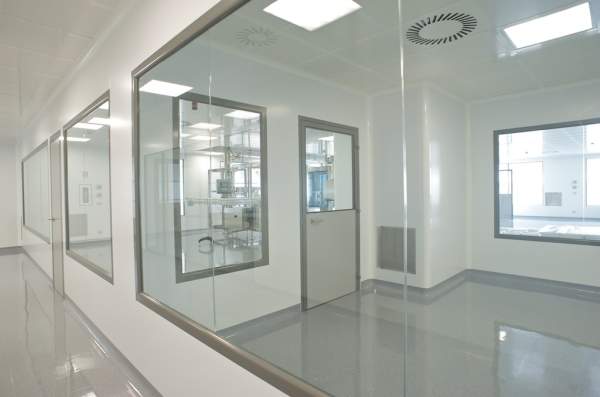 Fully glazed walls enable you to see who is working inside cleanroom areas.
An aluminium internal frame, which gives modular panels strength
A join profile design, which simplifies installation
An external side, which can be made from different materials such as high plastic laminated, aluminium sheet, or stainless steel
All materials are easily cleanable and durable
An internal insulation, which contains polystyrene, mineral rockwool, or aluminium honeycomb
Delta 2000's cleanroom walls can include a polyvinyl chloride (PVC) conduit in the panel system for electrical system connection such as energies, voice, or data.
Cleanroom window glazing
Window glazing, insulating and anti-condensating are realised with accident-prevention according to Italian Organization for Standardization (UNI) 7172 rules. Transparent thermo vet double crystal (3+3) is assembled on an internal aluminium frame and sealed along the edges.
Fully glazed walls can be made thanks to Delta 2000's glass profile.
Doors for cleanrooms
Delta 2000's doors have completely radial frames, without sharp edges. They accept any type of accessory, including internal hinges and external or internal pumps. The corner fittings between walls are produced with a system of our design that eliminates sharp edges and/or notches.
Accessories for cleanroom doors
On Delta 2000 doors it is possible to install any kind of accessory or feature required, such as an interlock system, windows, a stainless-steel American Iron and Steel Institute (AISI) 304 kick plate, anti-panic bars, a stainless-steel door knob, or automatism. The company finds a solution for every customer's need.
Suspended ceilings for cleanrooms
Delta 2000's ceilings system consists of an Omega frame, with 65mm extruded anodised aluminium and/or pre-painted strips. The fill panels can be made of a variety of materials, which are all the certified to be Class-1 self-extinguishing.
The company also provides walkable suspended ceilings with the same characteristics of wall panels.
White-room accessories
To complete Delta 2000's white-room product range, the company is able to design, produce, and install furnishings such as cabinets, benches, and material pass-through boxes.
The company is able to satisfy every client's needs thanks to the capacity of personalisation and passion.