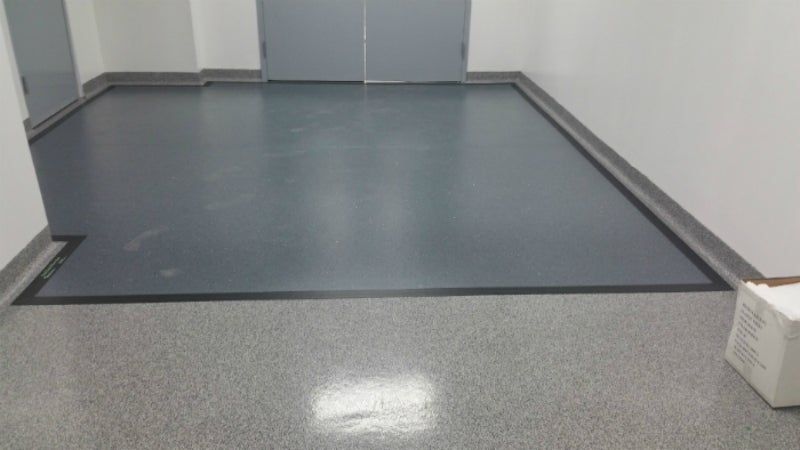 TechTrak manufactures flooring designed with modern polymer technology for contamination control in pharmaceutical and biotech facilities.
With more than 25 years' experience working in critical environments, TechTrak's flooring is designed to be cost-efficient, helping to protect cleanroom facilities in drug and medical device factories, animal / biomedical laboratories, hospitals, and packaging lines from particulates, bacteria, and static.
High-tack polymer flooring for contaminant removal in busy workplaces
TechTrak's flooring efficiently removes particulate contaminants from shoes and wheels when moved naturally across the mat. Unlike shoe covers, and foot baths, the flooring requires no additional effort from the user as the smooth, high-tack surface removes and holds particulates and remains effective in heavy traffic. The surface is also slightly conforming, meaning a concentrated loading of contaminants.
Easy-to-maintain, the mats can be cleaned by mopping daily, which removes the build-up of dirt. This is beneficial over other sticky mats because it does not need to be regularly changed.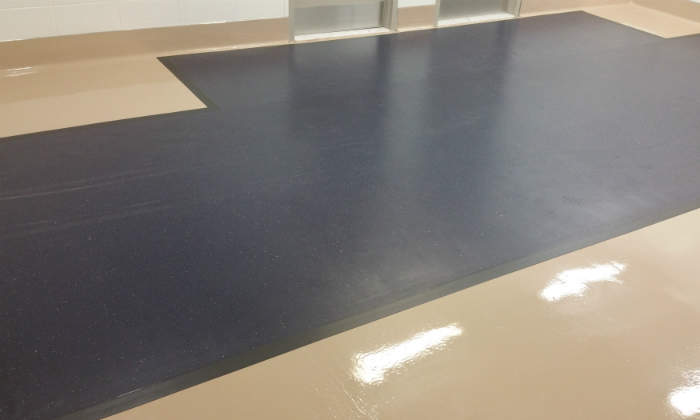 TechTrak's particle control flooring solution is manufactured with modern polymer technology and provides effective contaminant gathering from light or heavy traffic.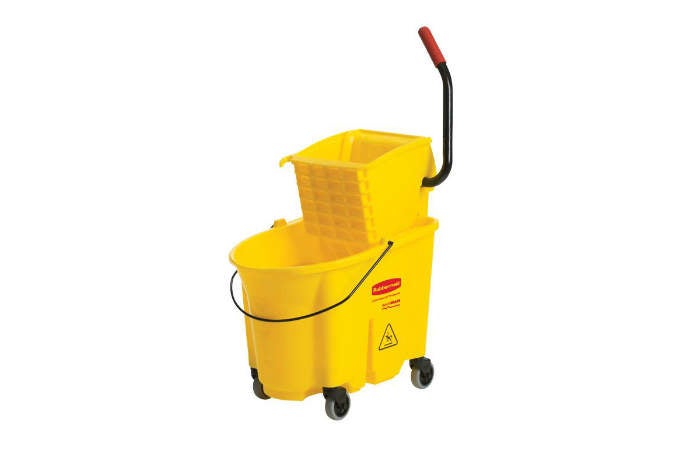 TechTrak flooring only needs to be mopped daily and squeegeed dry to remove trapped particulates.
A custom-made design, the flooring can be customised to fit in any space for full protection of entrance ways, exits, hallways, and airlocks.
Low-profile, semi-permanent contaminant control solution
Ideal for use in areas such as entrances, gowning areas, material handling airlocks, and aseptic rooms, the TechTrak® floor mat helps eliminate cross contamination and control potent compounds. Its easy-to-use design means it can be implemented in hallways and exits without causing obstruction. Installation is also semi-permanent, so it will remain firmly in-place during its lifespan, but can also be easily removed.
A flexible and adaptable solution, the TechTrack® floor can be custom-made to meet a client's needs. It can be sized and shaped to fit on any floor, including around corners, in hallways, and into doorways. The mat has a low-profile, with a chemically welded tapered edge around the perimeter.
High-quality polymer floor mats to meet pharmaceutical industry standards
Polymer floor mats have been an integral part of contamination control in cleanrooms for 30 years. Studies have proved that polymer mats remove more contamination on every step than adhesive peel-off products. In addition, the TechTrak® polymer floor mats are cost-effective and greatly minimize environmental impact.
With high-efficiency, the TechTrak® mat removes bacteria and particles in just three steps. The solution is customisable, able to be adapted for use in heavy-traffic areas, gowning rooms, airlocks, and hallways. It helps eliminate concerns of cross-contamination and is easily integrated into a regular cleaning routine due to its compatibility with facility-approved disinfectants and detergents.
The TechTrak® mat is made in the US and meets strict ISO 9001:2000 standards. It comes with a three-year warranty and has an average active lifespan of more than five years.
About TechTrak
TechTrack aims to offer the best products and services to its clients, focusing on customer satisfaction. The company's representatives and staff strive to provide a customised and adaptable service to meet and exceed expectations.
TechTrak recognizes the importance of contamination control in the pharmaceutical industry and its management team has worked in critical control rooms for more than 30 years. This brings a wealth of knowledge and understanding to help ensure 100% foot and wheel borne particulates are removed and cross-contamination is controlled in critical areas.