Material Flow Solutions supplies cost-effective, engineered solutions, based on the measurement of key material flow properties. The company has more than 35 years of industry experience in solving flow problems facing producers of fine powders and granules in the pharmaceutical and consumer products industry.
In our Gainesville, Florida offices we perform material property testing and analysis, and design handling systems to optimise our clients' production and increase their bottom line. We provide process and product development or retrofit solutions that are sufficiently robust and economic. We are your one-stop solution for powder flow issues.
Material property testing and characterization of powders and granular materials
We have an extensive list of testing capabilities for powders and granular materials. These include the measurement of unconfined yield (bulk) strength, bulk density, permeability, and friction angle. We analyze adhesion tendencies, segregation potential, attrition and size degradation, circularity and granularity.
Our company also measures moisture sorption and caking tendency, particle size distribution, blending, thermal conductivity and heat capacity, and wear. The majority of these tests can be completed at process conditions similar to those in your plants.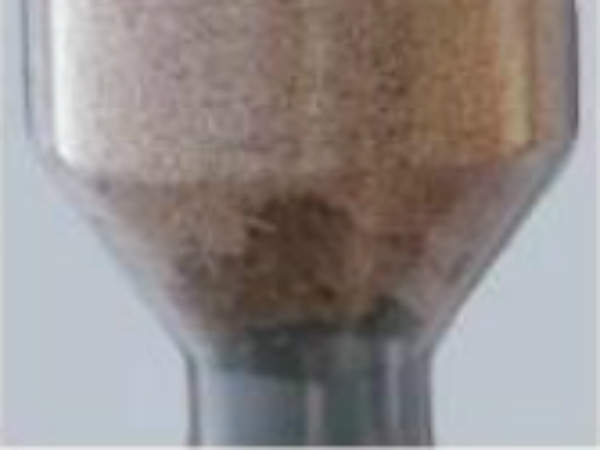 We measure material bulk strength, density, permeability, and friction angle to critical arching dimensions, and limiting flow rates.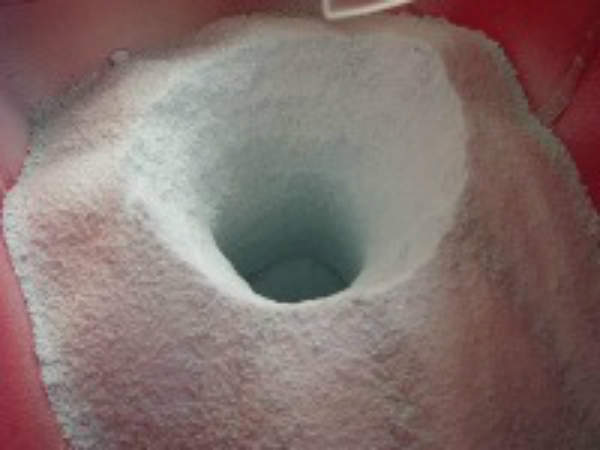 Critical rathole dimensions are measured through the strength and permeability of the material provided.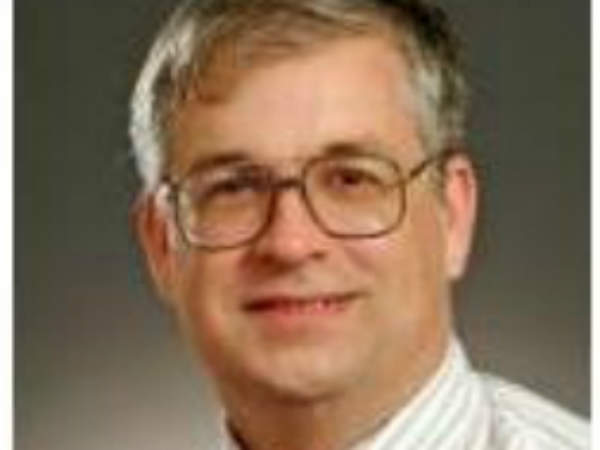 Material Flow Solutions engineers supply cost-effective, scientifically sound solutions to powder, granular and fibrous bulk flow.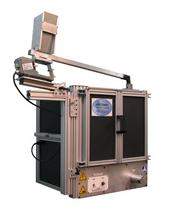 Using state-of-the-art spectroscopic technology, SPECTester measures your material blend (up to six unique components) and reports how much and why your material is segregating.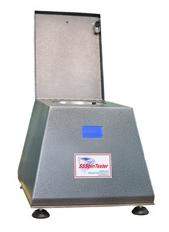 The innovative SSSpinTester uses the science and power of centrifugal force to measure the unconfined yield strength and density of fine powders with a sample as small as 0.5 gram.
Through our association with the University of Florida, we can perform Fourier transform infrared (FTIR) surface measurements, optical analysis, scanning electron microscope (SEM) porosity measurements, surface area computations, zeta potential and particle toxicology studies.
Analysis is provided for atomic force microscope, particle size, particle shape, chemicals, coating uniformity and thermal gravimetric.
All particles can be characterized by Material Flow Solutions. We routinely relate differences in particle scale properties to observed process behaviour, which aids our understanding about the effect of processing on product behaviour and encourages robust product designs.
Predicting performance of pharma materials for granular and powder materials
We provide product design recommendations for granular and powder materials. A combination of key flow property test data and our scale-up analysis are used to predict the performance of a particular material in any facility. Our approach is to relate the bulk scale properties to easily measurable particle scale properties. This matches product design with customer constraints or specific process requirements.
Material Flow Solutions provides custom scale-up equations and general flowability analysis, which provide information to be used in process control situations. We conduct minimal flow property tests and predict flow issues likely to arise through a wide range of particle scale parameter changes. This is extremely useful when attempting process design during the formulation and preliminary testing phase of a project.
Scientifically based target operating conditions are provided to maintain material in a flowable condition for your existing system or your customers. Our company provides solutions for what will happen if a prescribed material is inserted into your feed system. We also ensure our clients understand how this might change if the upstream process produced a different particle size, shape, moisture content, or chemical makeup.
System design for handling of reactive materials
Design recommendations are provided for systems handling of reacting powder and granular materials. Our approach is to characterize materials used in your system at your process conditions, and design recommendations based on flow properties, and reliable flow theories. We design new systems that are problem free during start-up and retrofit existing systems to increase production, eliminate downtime, and maintain product quality.
Approaching flow problems in this manner ensures a high success rate with process designs. We increase process throughput by an order of magnitude and decrease out-of-spec materials from more than 25% to less than 1%, using custom process recommendations. These can be accomplished with minimal modification to existing systems.
Seminars and tutorials for designing material handling solutions
We have prepared a set of seminar topics specifically for your process and product engineers to help design material handling systems, design better products, and successfully select unit operations, compatible with critical material properties.
This approach allows engineers to optimize plant performance and make operations more productive. One-day and two-day custom seminars are offered with topics chosen from areas pertinent to your application. Our engineers will come to your site to present these seminars. Clients can also choose a single-day seminar with a second day of one-on-one meetings with teams or individuals facing operation issues to discuss specifics.
Available topics include: design of bins, hoppers and feeders, designing a successful powder product, manage agglomeration, mill operations, minimize attrition, optimize blender design and operation, prevent segregation, and successful powder plant design.
Lab equipment for measuring strength and segregation tendency of fine powders and blends
The SSSpinTester uses the science of centrifugal force to measure the bulk strength of fine powders using a sample as small as 0.1g. Current methods of measuring the strength of a powdered material require at least 1l of sample, which can be hard to obtain.
New technology extends the testing range to 0.2 kilopascal (KPA), allowing direct measurement for arching. Companies can generate a sample to run a particle size analysis, and measure strength with the SSSpinTester.
Using state-of-the-art spectroscopic technology, the innovative SPECTester measures a powder or granular blend of up to six unique components and then reports how much, and why the material segregates.
It provides data for component concentrations, particle size differences, product uniformity, and up to four specific segregation mechanisms. The segregation tester is used in research and development facilities and production plants for on-the-spot, mid-stream quality control.
Material Flow Solutions founder
Dr Kerry Johanson began his career in powder flow and material handling as a lab technician with Jenike & Johanson in Billerica, Massachusetts during his high school and undergraduate years. After receiving his Bachelor of Science in 1985, he spent 14 years with JR Johanson Inc, in San Luis Obispo, California, finally serving as chief technical officer. He received his PhD in chemical engineering from Brigham Young University in 1994.
In 2000, he moved to Florida, where he spends his time researching at the University of Florida PERC, and serving as the chief operations officer for Material Flow Solutions. He has authored more than 40 technical papers, which have been published in technical journals internationally. Dr Johanson has presented numerous industry seminars on the topic of powder flow in industrial applications.