NSF Pharmalytica Expands Team to Meet Increased Demand for Extractables and Leachables Testing Required for 510(k) Compliance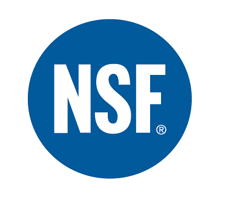 The US Food and Drug Administration (FDA) requires extractables and leachables testing for many medical devices. Due to the increased demand for extractable, leachable and drug compatibility testing in medical devices, NSF Pharmalytica has added six additional scientists specializing in analytical testing, method development and validation to help companies achieve 510(k) compliance.
Required by the FDA's Center for Devices and Radiological Health (CDRH), extractables and leachables testing impacts pre-market notification requirements for many medical devices. The recent changes made to the FDA's 510(k) have resulted in questions on how to address the request for extractables, leachables and drug compatibility data.
Scientists at NSF Pharmalytica, a GLP and GMP contract laboratory, will play a key role in assisting companies with 510(k) market compliance. New hires include:
Bethany DePaul, Scientist II
Matthew Johnson, MS, Scientist II
Kerry Medovich, Scientist III
Zemelia Miller, Scientist I
Amanda Pires, Scientist I
Edie Wagner, Scientist I
"Helping companies meet FDA compliance to 510(k) by testing for extractables and leachables in medical devices is part of our expertise. Each scientist helps to ensure clients receive effective, timely and cost-effective solutions to all of their testing needs including 510(k)," said Jim Scull, PhD, NSF Pharmalytica General Manager. NSF Pharmalytica is part of the Health Sciences Division of NSF International, a global independent public health organization that writes standards, and tests and certifies products for the health sciences, water, food, and consumer goods industries.
NSF Pharmalytica's Director of Research Kurt Moyer, PhD, will present at an extractables and leachables conference: Toxicological and Biochemical Challenges in Packaging and Delivery, January 24-25, 2013 in Palm Springs, California.
Dr Moyer also will present on extractables and leachables requirements at MEDTEC Europe on February 28 in Stuttgart, Germany. Mike Ruberto, PhD will present a course on extractables and leachables requirements in pharmaceutical development on March 5th in Minneapolis and on March 7th in San Francisco.