DFE offers high-performance solutions for the development of dry powder inhalation treatments.
As a leader in the field of inhalation, we collaborate with pulmonary delivery treatment developers and provide standard and customisable inhalation lactose grades.
Our expertise, as well as our three dedicated inhalation product sites, provides a unique starting point for any advanced pharmaceutical application.
Inhalation grade lactose for pharmaceutical applications
A growing number of diseases are being treated with inhaled medicines. Several treatments now utilise dry powder inhalers, which require a high-quality inhalation grade of lactose to control the formulation.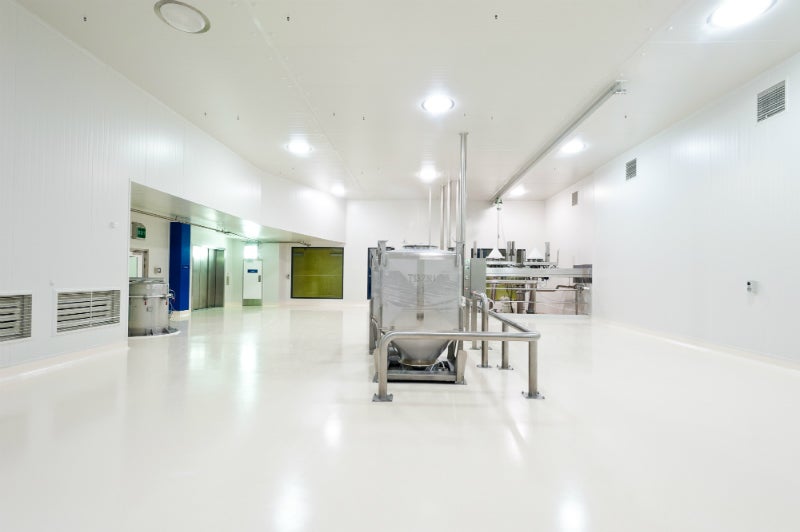 We are a leader in the inhalation field, providing optimal solutions to develop dry powder inhalation treatments.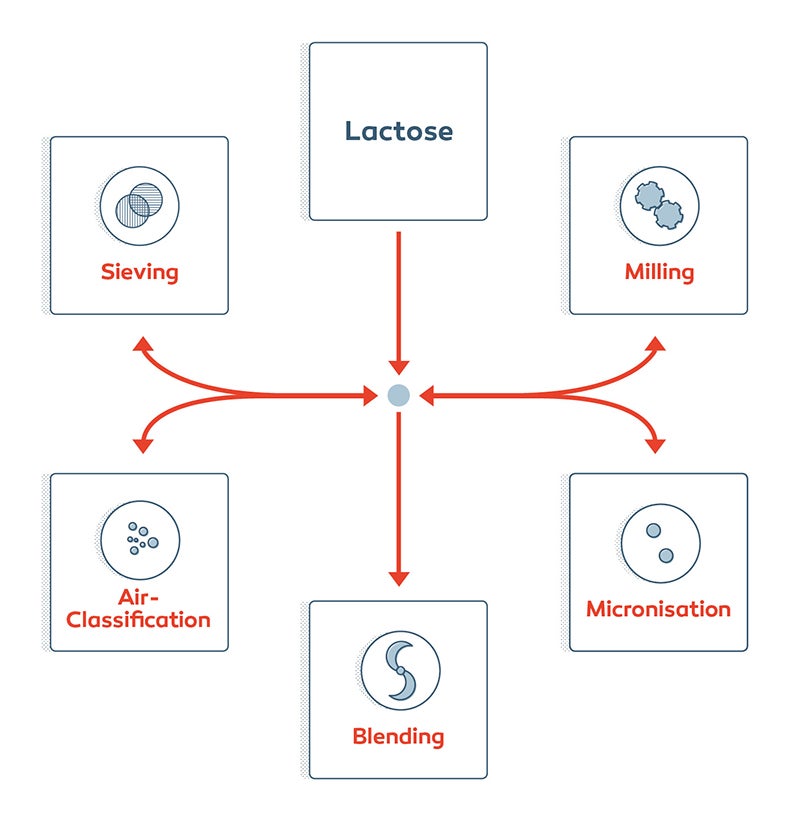 DFA Pharma has three dedicated inhalation product sides, which provide starting points for advanced pharmaceutical applications.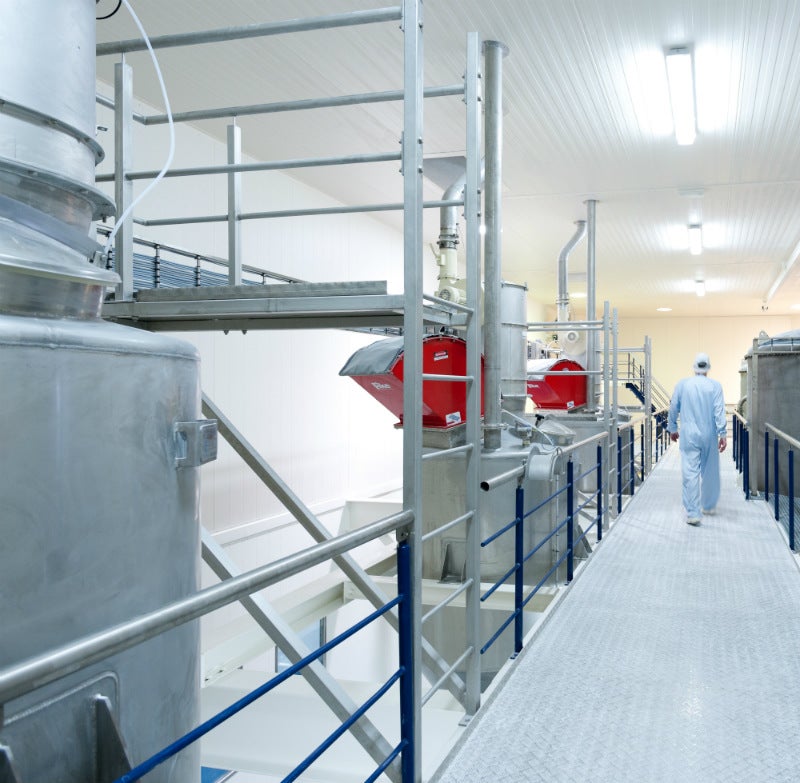 All production sites for inhalation lactose function under GMP standards.
As every dry powder inhaler device is unique, each requires a particular grade of lactose to guarantee accurate product performance, predominantly for highly regulated markets.
Due to regulatory demands, all our inhalation grade lactose is manufactured in dedicated inhalation production sites.
Quality and regulation support
All production sites for inhalation lactose operate under Good Manufacturing Practice (GMP) standards, meeting the high-quality standards demanded by the US Food and Drug Administration (FDA) and other regulatory bodies.
A Drug Master File (DMF) is available to assist registration of a new formulation in the US. DFE Pharma also has several Chinese DMFs in place to support certification of dry powder inhalation products within the country. For optimal control on functionality and to comply with regulatory requirements, additional testing above the current pharmacopoeia is in place.
Technical support
DFE Pharma inhalation team develops pharmaceutical lactose that facilitates delivery of the active component to the lung.
We work closely with pharmaceutical companies to design lactose particles with the compulsory functionality for the treatment, unit and its filling platform. In addition, local technical support is available in various global regions.
Research and development capabilities
Through our research and close co-operation with research institutes and universities, we are continuously expanding our knowledge of lactose and other excipients for use in inhaled delivery.
The company focuses on the physicochemical behaviour of lactose under conditions relevant for use as an excipient in advanced pharmaceutical applications. With this knowledge, we can advise our customers on the latest scientific developments, as well as offer Lactohale® and Respitose® lactose brands.
Production capabilities
At DFE Pharma, we have three production sites committed to the manufacture of inhalation grade lactose each with unique capabilities:
Veghel (Netherlands) for the manufacture of Respitose products
Borculo (Netherlands) for Lactohale products
Kapuni (New Zealand) for the manufacture of Lactohale and customised inhalation products
We are the only excipient supplier with three production sites on two different continents for inhalation-grade lactose to ensure local supply. All three sites have been established to manufacture consistent and high-quality inhalation grade lactose to meet client expectations.
About DFE Pharma
DFA Pharma is recognised as a partner to the pharmaceutical industry, aiding individuals worldwide in leading healthier lives. We have spent more than a century providing a long-term commitment to our clients, as well as the millions of patients who use our products daily.
We are respected by our clients for product quality, practical market support and technical expertise, always working with the future in mind.