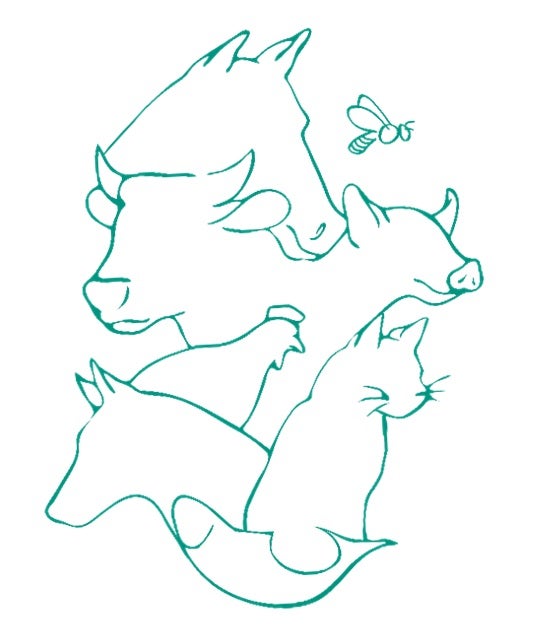 KLIFOVET is your expert partner for all steps in the development of veterinary medicinal products and feed additives.
Based in Munich, Germany, we develop the most time and cost-efficient regulatory strategy, and implement and manage all aspects of the development plan. The conduct of veterinary clinical studies in all target animal species, the set-up of dose finding, dose confirmation and field trials are our core expertise. Our daily business involves writing of dossiers, expert reports / critical summaries, periodic safety update reports, as well as full pharmacovigilance services and communication with regulatory authorities.
Our software supports the submission of dossiers according to EU legal regulations, covering EU pharmacovigilance requirements and provides all means of electronic data capture for studies compliant with FDA 21 CFR 11 and EU legislation for animal trials.
All our processes are defined in our quality management system certified to ISO 9001. To manage clinical supplies for the conduct of studies, we hold an EU-GMP certificate for veterinary pharmaceuticals and veterinary vaccines. Our Quality Assurance group provides audits to assure compliance with VICH GCP, GLP and GMP. Our EU-GMP certificate allows us to import, label, re-package and release veterinary medicinal products including veterinary vaccines.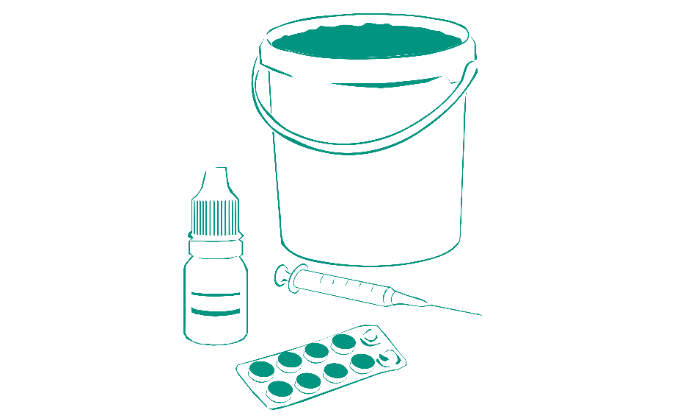 Klifovet support its clients during the development of veterinary medicinal products, immunologicals and biologicals, feed additives, and feed.
Klifovet supports product development for all target animal species including companion animals and livestock, aquaculture, and bees.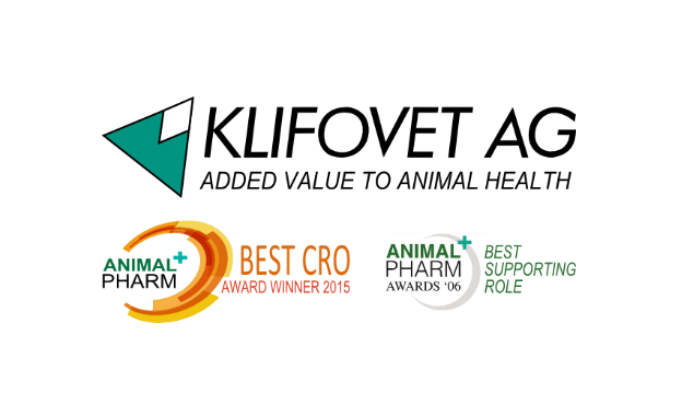 Klifovet was awarded the Animal Pharm Award in 2006 for Best Supporting Role and in 2015 for Best Contract Research Organisation (CRO).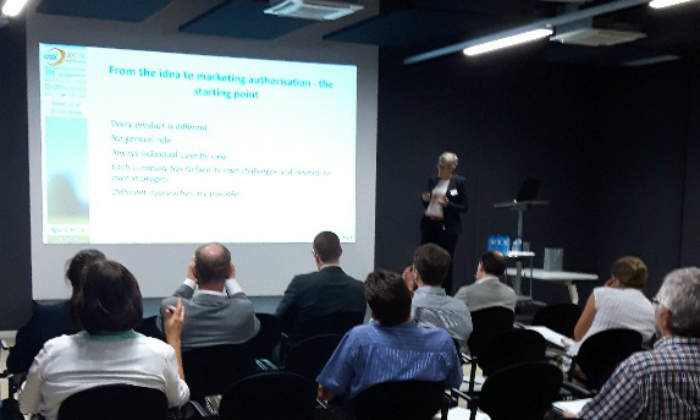 Klifovet offers public and customised in-house training and seminars for all animal health topics.
KLIFOVET developed an electronic data collection (EDC) solution for animal health studies: Studybase®.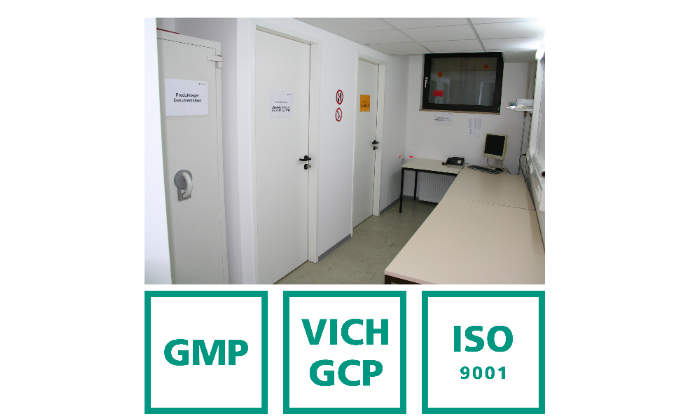 Klifovet holds a good manufacturing practice (GMP) certificate for veterinary pharmaceutical products and vaccines.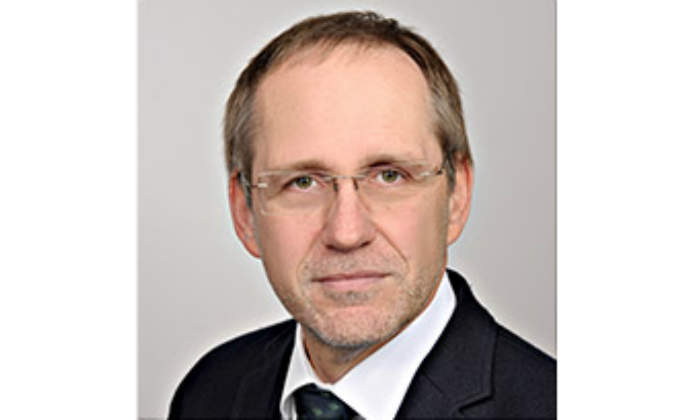 Chief executive officer Dr Klaus Hellmann founded KLIFOVET in 1997 and has been working in the animal health industry since 1991.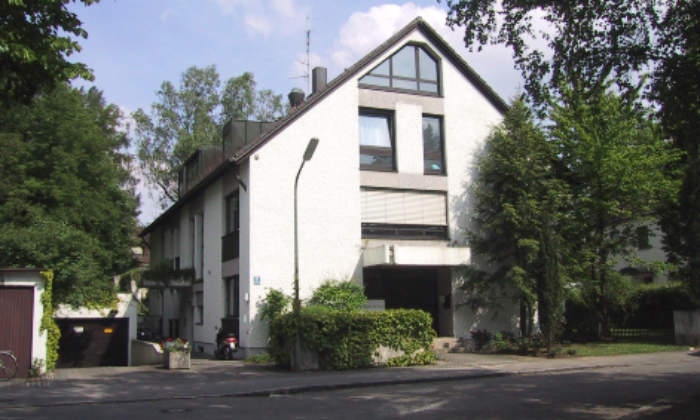 KLIFOVET's offices in Munich, Germany, located in the centre of Europe.
KLIFOVET has been awarded with the Animal Pharm Award twice, in 2008 ('Best Supporting Role') and 2015 ('Best CRO'), confirming our long-standing commitment to excellence in our services.
Management of development projects: preparation, execution, and control of your product's development plan
Our dedicated and experienced Product Development unit supports you in getting your product on the right track by identifying its strengths and weaknesses, setting up a feasible and cost-efficient development plan and then implementing and controlling it.
Our team support you in finding the right partners for further development, e.g. for formulation development, manufacturing, preclinical development, and to coordinate their work. They will keep an eye on the budgets and timelines. With the support of our specialist team, your development project will run smoothly.
Regulatory affairs: development of the regulatory strategy, dossier preparation and submission, post-registration management
What is the fastest and most cost-efficient strategy for your product to the market? Our regulatory affairs unit will help. We analyse your project to find out what still needs to be done before a dossier can be submitted to obtain a marketing authorisation, and write, compile, validate and submit that dossier, as well as negotiate with agencies.
Even after obtaining marketing authorisation, our job is not yet done. If you need help with pharmacovigilance, KLIFOVET offers full pharmacovigilance services and supports you during lifecycle management, including the application for variations and extensions.
Clinical studies in all target animal species: preparation, implementation, analysis and reporting
KLIFOVET has conducted clinical studies in all companion and livestock species since 1997. We test the safety and efficacy of veterinary pharmaceuticals, biologicals, immunologicals, feed additives and feed.
From study design consultancy and site selection through to investigator training, risk-based monitoring, tailor-made data capture and management solutions to the final study report, your clinical study is in experts hands with us.
Data management and statistics: capture planning and setup, data processing
Our in-house developed EDC solution Studybase® was the first exclusively developed and fully validated for Animal Health studies. Automatic checks and electronic notifications make sure your study goes as planned at any time. Automated translations make its use comfortable, also for large, multi-centric studies.
If you prefer paper-based data entry, we will make sure your data stays free from errors during the whole process: by double data entry, random and plausibility checks, and greening. KLIFOVET provides all statistical services including analysis, interpretation, and reporting. Our data management services can be contracted in the framework of a study or as an independent service.
Quality assurance and management: data and site audits and consultancy
Our quality assurance unit makes sure your site, processes, studies or files are compliant with current quality standards. We offer contract quality management for different certifications, permissions, and licences for veterinary CROs, veterinary pharma companies, manufacturers, importers, and distributors of veterinary medicinal products, veterinary pharmacovigilance systems and practices / clinics.
Training: public and customised training on all animal health topics
We offer some public training sessions and webinars every year, on common subjects such as VICH GCP and veterinary clinical studies, or on more recent hot topics in animal health. We also offer customised in-house training at your workplace. Training sessions are held by a KLIFOVET expert on the specific subject.