Catalent Biologics Signs a Licence Agreement with Triphase Accelerator Corporation to Advance Smartag ADC to Clinic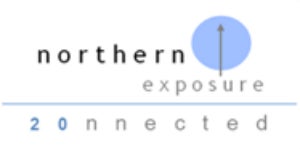 Catalent has announced that Triphase Accelerator Corporation will obtain worldwide rights to further develop its proprietary CD22-4AP Antibody-Drug Conjugate (ADC), which has been developed by Catalent's wholly owned subsidiary Redwood Bioscience using its SMARTag™ technology platform.
Catalent will receive an upfront payment and has the potential to earn additional development and commercial milestone payments, plus a royalty on product sales. Triphase will also contract with Catalent for development, manufacturing, and analytical services to support a fast path to clinic.
CD22-4AP is a novel and site-specific ADC, which targets CD22, a B-cell restricted sialoglycoprotein that is an important modulator of B-cell signalling and survival. It is expressed on 90% of B-cell malignancies. CD22 is a clinically validated ADC target with potential in Non-Hodgkin's Lymphoma (NHL) and Acute Lymphoid Leukemia (ALL). Catalent's ADC, CD22-4AP, is a site-specific modified humanised antibody conjugated to a toxin payload using Catalent's proprietary Hydrazino-Pictet-Spengler (HIPS™) chemistry and proprietary 4AP linker.
Pre-clinical data has shown that this optimisation of payload placement and linker composition, combined with the stability afforded by HIPS chemistry, leads to better tolerability and expanded therapeutic index.
Chief scientific officer, executive vice-president, and head of research and development (R&D) at Triphase Dr. Mohit Trikha commented "Given our deep experience in investigating potential treatment for blood cancers and oncology clinical drug development, it is a logical progression for us to explore other approaches for other hematologic tumors. We believe in the potential of Catalent's SMARTag technology and look forward to advancing CD22-4AP to clinical proof of concept studies."
Catalent Biologics' vice-president and general manager Mike Riley added: "Triphase has demonstrated expertise and a track record in advancing pre-clinical oncology candidates to clinical proof of concept."
"We look forward to leveraging Triphase's expertise in combination with our proprietary SMARTag technology and supporting infrastructure to bring this potentially transformational treatment to patients."
About the SMARTag™ Technology
The proprietary SMARTag site-specific protein-modification and linker technologies were developed by Redwood Bioscience to enable the generation of homogenous bioconjugates engineered to enhance potency, safety, and stability. The technology employs natural post-translational modifications found in human cells to create one or more aldehyde tags at designated sites on protein molecules. These chemical handles are then stably conjugated to payloads (such as cytotoxic or effector) to prevent their systemic release.
The SMARTag platform provides precise payload positioning, stable, site-specific conjugation, and defined stoichiometry of drug-protein ratios. The control afforded by the technology enables identification of superior drugs from libraries of differentially designed conjugates. Catalent acquired Redwood Bioscience in 2014.
About Triphase Accelerator
Triphase Accelerator is a private drug development company with a primary focus on oncology and with operations in Toronto and San Diego. Triphase Accelerator is dedicated to advancing novel compounds through Phase 2 proof-of-concept clinical studies using a unique, science-based, high-quality model that is faster and more cost-effective than traditional pharmaceutical and biotech industry drug development approaches.
Triphase Accelerator was spun out of the Ontario Institute for Cancer Research (OICR), with support from the Fight Against Cancer Innovation Trust (FACIT), MaRS Innovation and MaRS. It has a strategic relationship with Celgene for oncology-focused drug development opportunities.