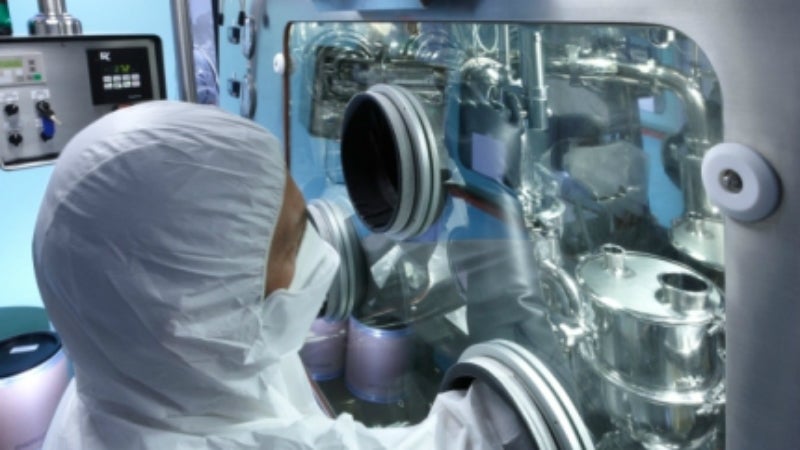 JETPHARMA (JP) and MICROCHEM (MCH) provide contract micronisation services to the pharmaceutical industry.
Founded in the 1960s by Alberto Martinoli, the companies have built a loyal and frequent customer base in the industry, developing their expertise with active pharmaceutical ingredients (API), inert substances, highly potent active ingredients (HPAI), cytotoxic and cytostatic drugs, steroids, and psychotropic substances.
They have achieved ever-increasing micronisation yields and ever-decreasing particle sizes, down to fractions of a micron.
In 2016, JP and MCH's commercial and technical expertise were concentrated into new consultancy company MUnit. The group has developed a reputation for outstanding micronisation competence and excellent service levels.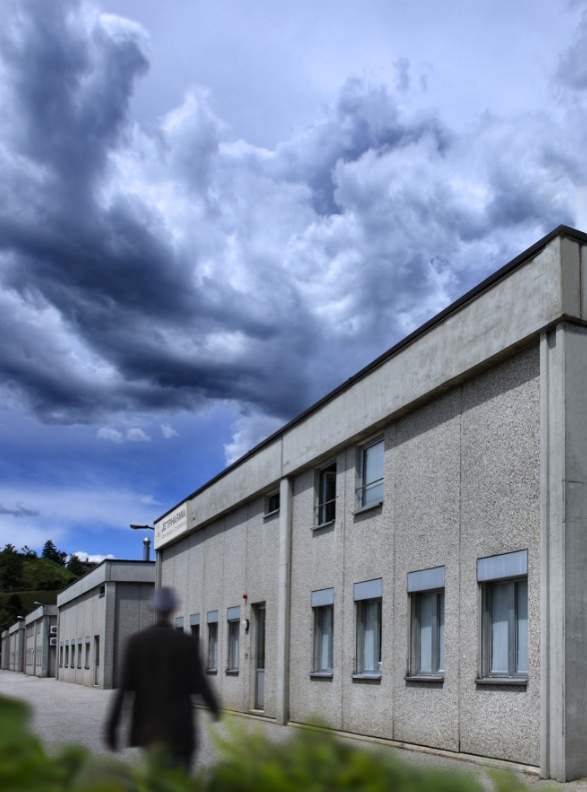 JETPHARMA is a Swiss supplier of contract micronization services.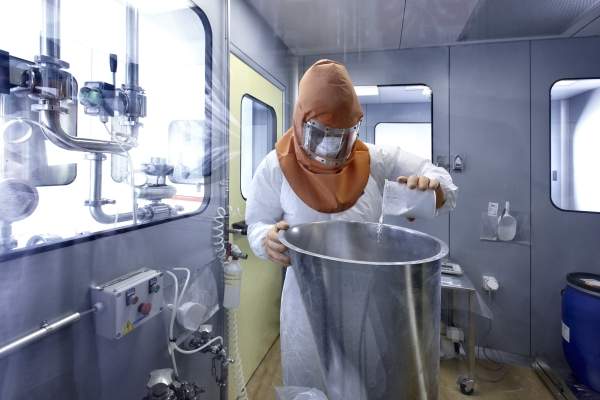 JETPHARMA can provide a range of activities, including jet milling, sieving, pin milling and PSD analyses.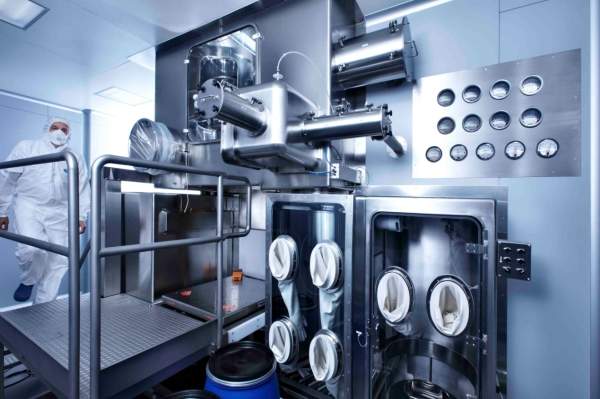 The company's range of isolators enables it to provide totally contained micronization services.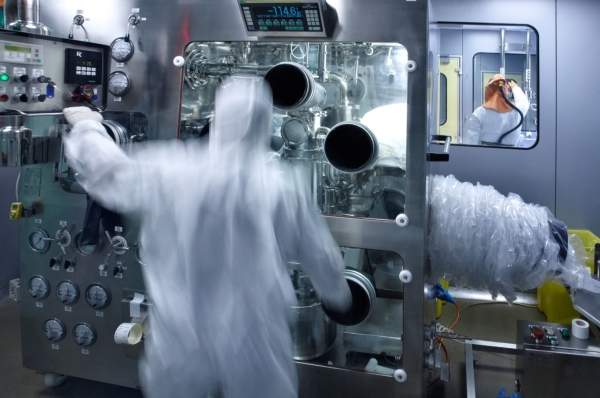 The company has built up an excellent reputation for quality micronization with high yields.
The Half Suite box isolator provides high containment below 50ng/m³.
JETPHARMA also provides a range of laboratory services for quality control.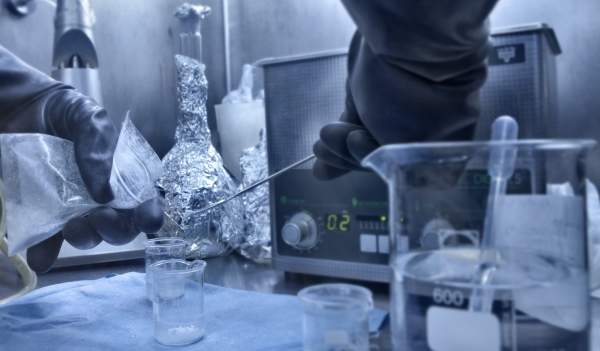 Quality control services include identification and particle size distribution analysis.
Fully contained micronisation services
JP and MCH provide a range of services for micronisation under containment to avoid cross-contamination and mix-ups, prevent the release of hazardous substances into the environment, and protect the active ingredients and operators.
JP's Glove box and Half-Suite box isolators allow high-containment performance below 25ng/m³ (third party verified). Its flexible and dependable operations mean up to 120l of product can be handled and packaged quickly and efficiently.
The isolator can be used with different types and sizes of mill, handling a variety of activities including jet milling, sieving, pin milling, and particle size distribution (PSD) analysis.
High-performance, scalable micronisation solutions
JP and MCH offer excellent scalability, with the ability to maintain the same granulometric curve at ever-increasing production capacities.
Using a series of modular machines, the companies can micronize single gram quantities up to hundreds of kilograms, while retaining the same granulometry and performance.
Strong regulatory success
JP and MCH have built an excellent reputation with regulatory authorities, including:
Swissmedic and European Medicines Authority (EMa), regularly inspected
US Food and Drug Administration (FDA) inspected pre-approval and good manufacturing practices (GMP)
Ministry of Health, Labor, and Welfare Japan (MHLW)
Mechanical milling services, de-lumping, API, excipient blending, and cryogenic micronisation
JP and MCH's service range includes:
Micronisation of APIs, steroids, cytotoxics and cytostatics, HPAIs, antibiotics (not Beta-lactams) with its spiral jet mills (MC JETMILL)
Reduced product build-up and yields of more than 99% for the industrial process in quantities from 1kg upwards
Very fine and precise particle size distribution with just a single micronisation passage for almost all pharmaceutical ingredients
Micronisation of any pharmaceutical ingredients with no heat generation, even for those with a low (30°C – 40°C) melting poin, using isothermal jet mills
Mechanical milling services with a hammer mill and micronisation with jet mills
De-lumping, including the removal of agglomerates, can be achieved using spiral jet mills and a hammer mill
Dispensing and re-packing of bulk APIs into any sized container in our cleanrooms and / or isolators
Packaging under an inert atmosphere (nitrogen or argon) ensures API integrity through the preservation of powder
Blending of excipients and APIs is available as a standalone process or as part of a wider micronisation process
Sieving can also be provided as a standalone or combined process to achieve a specific particle size profile
Co-micronisation, which combines blending and particle size reduction of an API and / or excipient, is also available as a single process
Cryogenic micronisation is available for highly sensitive products, as it avoids polymorphic changes and an increase in amorphous particles; it is also enabling the micronisation of polymers
Laboratory activities and instruments for quality control
JP and MCH also offer a range of laboratory services for quality control purposes. These include:
Identification analysis
Cleaning validation studies
Particle size distribution analysis
Environment, water, and equipment surface microbiological monitoring
Analytical method transfer
Analytical method comparison study
Contract laboratory for PSD analysis
To ensure exceptional levels of quality control, the companies also have an extensive range of advanced laboratory instruments and equipment. These include:
Malvern Mastersizer Microplus (wet dispersion only)
Malvern Mastersizer 3000 (wet and dry dispersion)
Sympatec
Fourier transform infrared (FT-IR)
Melting point analyser
Ultraviolet (UV) visual spectrophotometer
Air sampler for microbiological analysis
Air sampler for environment hygiene control
Optical microscope with image analysis
Validation services for regulatory compliance
In addition, JP and MCH undertake a range of validation activities. These include:
Process parameter studies to define and support the validation activity
Process validation
Analytical method validation
Analytical method correlation study
To find out more or to make an enquiry, please contact MUnit, which operates as a single access point to all of JP and MCH services.