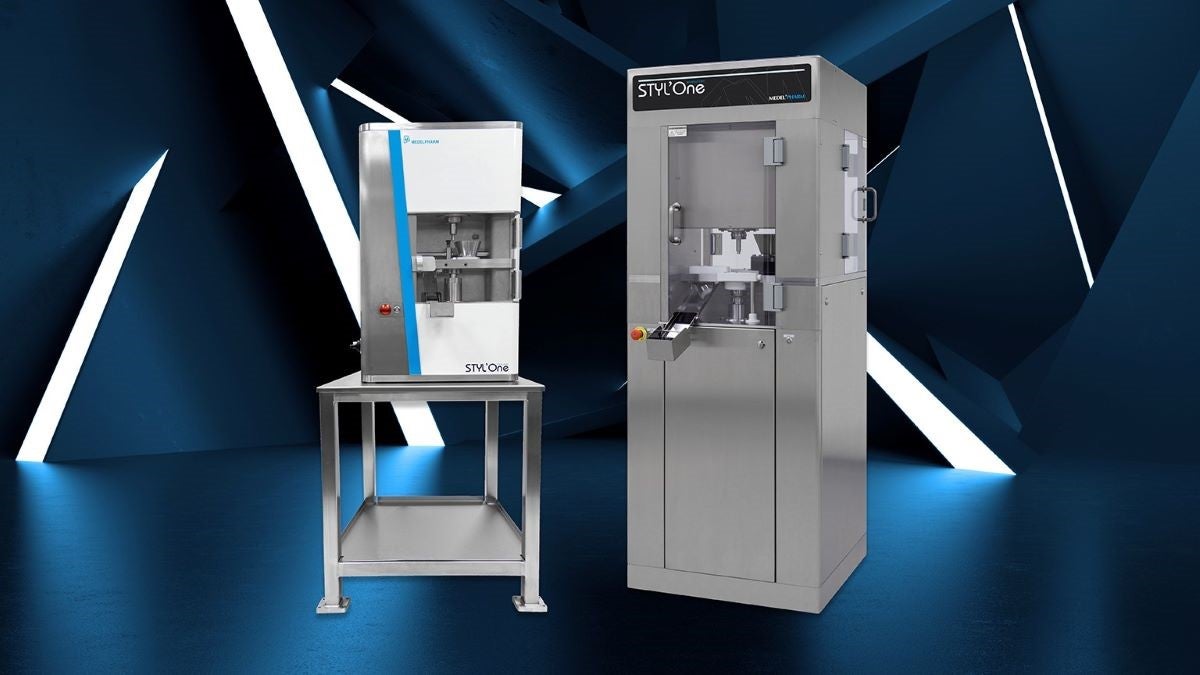 Research-based manufacturer and powder compaction specialists Medelpharm will showcase advanced tablet formulation possibilities offered by its STYL'One Nano benchtop research press platform at the upcoming Making Pharmaceuticals Ireland event in Dublin, Ireland.
The shared KORSCH MEDELPHARM stand at Booth 126 in the Dublin RDS centre will showcase the STYL'One Nano benchtop compaction simulator, with demonstrations of its impressive range of capabilities, using BASF Kollitab DC 87 L ready-to-use excipient for direct compression.
Quality by Design (QbD) is at the heart of the development of a tablet formulation.
Lubricants are often required to minimise friction between a tablet surface and the die walls during the ejection phase of the compression cycle.
STYL'One stands for no compromise on tabletting analysis and no compromise on user protection from early research to multilayer production scale-up.