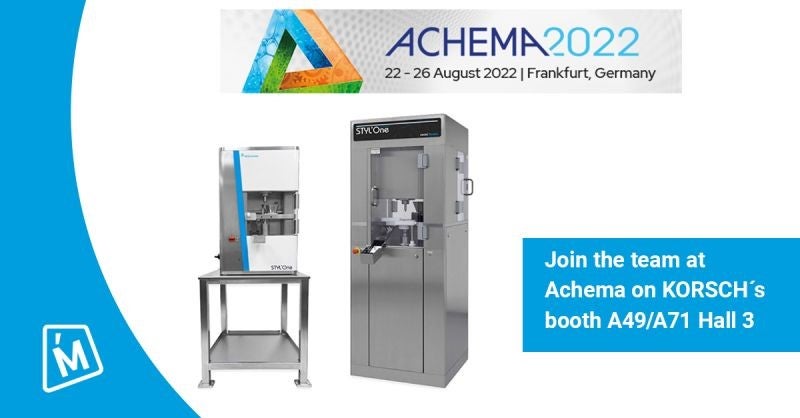 The MEDELPHARM team will be present at ACHEMA 2022 in KORSCH's booth A49/A71 in Hall 3.0 for live demos of the STYL'One Nano compaction simulator.
Also featuring the full range of tabletting machines from lab scale to high-speed production: STYL'One Nano and Evo compaction simulators, X 3 tablet press, XL 400_4 tablet press in OEB 3 containment, and XT 600 Double Rotary tablet press.
Hope to see you there! Learn more at our ACHEMA microsite: www.your-process-in-mind.com
Quality by Design (QbD) is at the heart of the development of a tablet formulation.
Lubricants are often required to minimise friction between a tablet surface and the die walls during the ejection phase of the compression cycle.
STYL'One stands for no compromise on tabletting analysis and no compromise on user protection from early research to multilayer production scale-up.