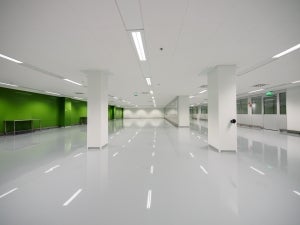 Orion has finalised construction of its new manufacturing facility of hormonal gels and solutions. The demanding project was carried out exactly to the planned schedule, fulfilling all the set criteria for the quality of the new premises and processes.
The new facility provides almost 6,000m² of space for the manufacturing and packaging of hormonal gels and solutions as well as space for technical and utility systems supporting the production. Fully validated, the area was already been put in to use in late July and the first batches manufactured in the facility have been released.
Future plans include the installation and validation of the next new filling and packaging lines later this year. The space also offers new possibilities for new contract manufacturing customers, so Orion' s professional team welcomes new projects to the department.
The range of other contract manufacturing capabilities available from Orion include manufacturing, packaging and testing of small volume parenterals, conventional tablets, creams, ointments and liquids, cytostatic tablets and capsules. Our sites are all located in Finland and products from our sites are exported to all major markets, including the EU, US, JPN, Latin America and Australia.
Orion has three modern pharmaceutical plants all located in Finland. We manufacture tablets, capsules, small volume parenterals, dry powder inhalers, creams, gels, ointments, liquids and...