Orion is an innovative European R&D-based pharmaceuticals and diagnostics company that offers high-value pharmaceutical contract manufacturing services for global markets. Our current contract manufacturing portfolio includes proprietary and generic products for human and animal health in various dosage forms. Our facilities comply with EMA, FDA, JP and ANVISA quality standards.
Acknowledged quality of operations, solid project management practices, excellent customer service, and high service level form the basis of our contract manufacturing offering. The strong financial position of our company contributes to us being a reliable and capable contract manufacturing partner.
Pharmaceutical contract manufacturing and packaging of various dosage forms
Orion has fourpharmaceutical plants, all located in Finland. We offer the following dosage forms for pharmaceutical contract manufacturing:
Hormonalsemi-solids and solutions
Small volume parenterals (vials, ampoules)
Solid oral dosage forms (tablets, capsules)
Cytostatics (tablets, capsules)
Liquids (oral and nasal liquids, nasal sprays)
Semi-solids (creams, gels and ointments)
Hormonal semi-solids and solutions specialists
Orion has more than 20 years' experience with developing and manufacturing hormonal gels for Orion and our customers.
Orion has vast experience with: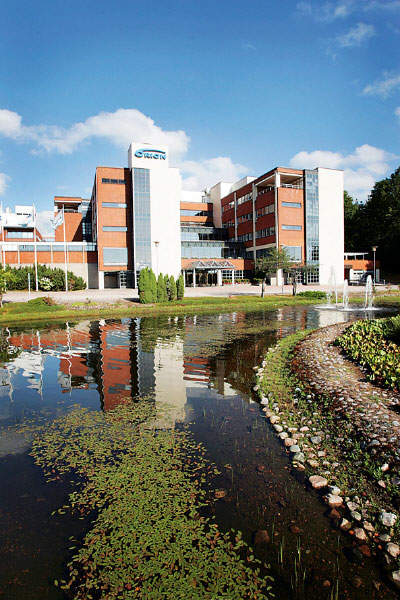 Orion offers high-value contract manufacturing services for global markets. Pictured: the Orion HQ at Espoo, Finland.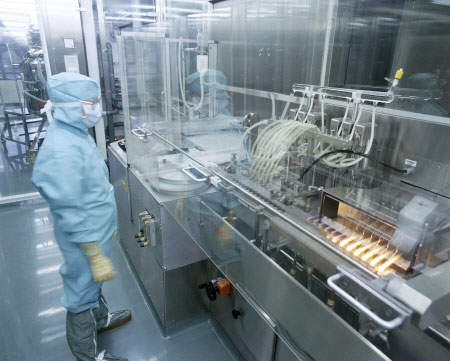 Injectables filling at the small volume parenterals facility of the Espoo site.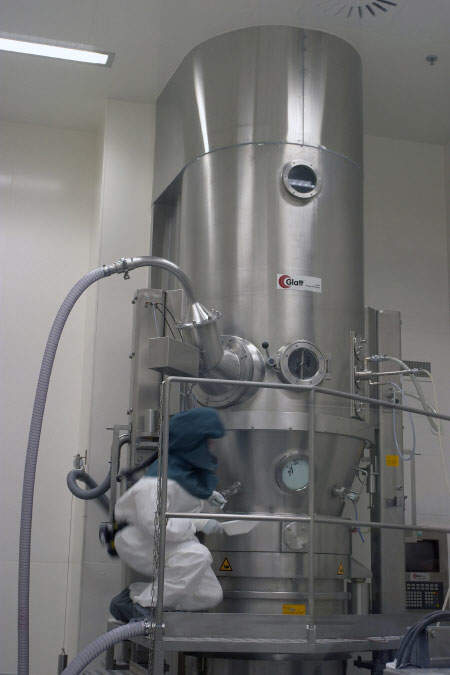 Fluid bed granulation at the Turku plant.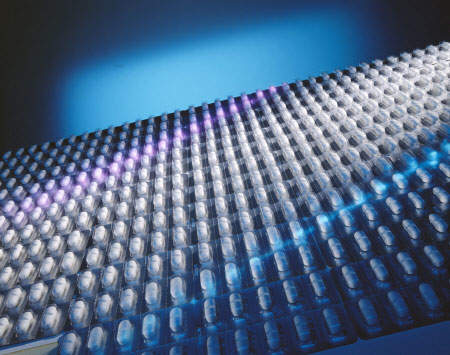 The Turku site is able to pack hormonal tablets into PVC / PVDC blisters.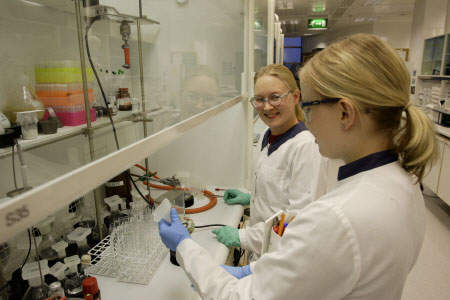 QC is one of the line-functions participating in technology transfer.
Potent APIs and controlled substances
Handling of flammable liquids
Finding solutions for formulation and analytical challenges
Various packaging formats
We supply to all global markets and comply with requirements from authorities in the United States, Europe, Japan, Latin America, Middle East.
Fluent and efficient technology transfer
Orion has well-established processes and strong expertise to carry out technology transfer projects efficiently, and according to customer requirements. When bringing new products into our production environment, we employ solid project management tools and practices throughout the organisation. Close co-operation with our partners is a key factor in successful technology transfers.
Continuous support for pharmaceutical product lifecycles
Orion is fully committed to providing support for the supply chain throughout the product's lifecycle. This includes product maintenance, process development, as well as troubleshooting. Our comprehensive array of manufacturing equipment of various sizes further contributes to scale-up projects when those are needed.
Key account managers establish a personal relationship with the customer and ensure fluent and efficient co-operation. Our key account managers work in close collaboration with all the Orion line functions to meet our customers' expectations.
Supporting services for our contract manufacturing customers
Orion supplies more than 300 different products (over 4,000SKUs) to at least 100 countries globally. The constant development of our own product portfolio drives our technical and analytical capabilities to meet the highest standards. We are able to assist our customers with:
Supporting regulatory documentation
Logistics arrangements
Analytical and QP release services
Artwork creation
Fermion, a subsidiary fully owned by Orion, is able to assist with contract research and manufacturing (CRAMS) of APIs
About Orion
Orion is an innovative European R&D-based pharmaceuticals and diagnostics company with an emphasis on developing medicinal treatments and diagnostic tests for global markets.
Orion develops, manufactures and markets human and veterinary pharmaceuticals, active pharmaceutical ingredients, and diagnostic tests. Orion currently employs 3,500 people, and has sales offices around Europe. Fermion is a subsidiary fully owned by Orion, which concentrates on research and manufacturing of APIs.