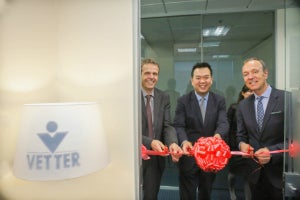 Vetter has announced the opening of a new office in Singapore.
The announcement was made at a ceremony, attended by members of local government agencies and executives from pharmaceutical and biotech industries from the Asia region, as well as Vetter executives.
The new office allows Vetter to take advantage of the rapidly growing Asian healthcare market by increasing the presence of the company.
It will be staffed by Chervee Ho, director of key account management, Asia Pacific.
Vetter's Asian clients used to be handled by German-based departments including key account management, project management and customer service.
Ms Ho will be responsible for supporting the German departments to better serve the existing customer base due to geographic and time proximity, as well as the development of new markets.
Vetter owner Udo J. Vetter said: "The office in Singapore, known as a vibrant city and conveniently located in the heart of the Asia Pacific region, will help to increase the awareness of our comprehensive service portfolio in the Asian market."
Executive director, biomedical sciences at Singapore Economic Development Board Mr Kevin Lai said: "Vetter's decision is a strong recognition of Singapore's status as a global biomedical sciences hub, and endorsement of our continuous efforts to build a diversified and vibrant biomedical manufacturing sector supplying medicines across the world."