CAMO Releases Service Pack 2014 for Unscrambler® X Multivariate Data Analysis and Design of Experiments Software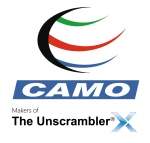 CAMO Software has announced the launch of service pack 2014 for the all-in-one Multivariate Data Analysis (MVA) and design of experiments (DoE) software, the Unscrambler X.
Unscrambler X is used by engineers, scientists, researchers and data analysts across R&D, quality control and production departments in a range of industrial sectors, as well as academia and research.
The service pack continues CAMO's tradition of delivering advanced multivariate data analysis software that is easy-to-use and offers exceptional data visualisation.
Software includes exploratory data analysis, regression and classification methods, predictive modelling, design of experiments and descriptive statistics.
The Unscrambler X service pack offers new features including faster convergence of methods, new plots and an improved recalculate menu.
Other key improvements include calculation of exact Q-residual limits for better outlier detection and Kennard-Stone sample selection augmented to achieve more uniform distribution of responses.
Features also include an improved audit trail, bias and slope correction, as well as simplified matrix reshaping options based on category variable.
The service pack 2014 is now available for download, and is also suitable for current users of Unscrambler X 10.3.
A free 30-day trial version of Unscrambler X 10.3, including service pack 2014, is available for download.