Eurand Announces Data on Switching Cystic Fibrosis Patients With Exocrine Pancreatic Insufficiency to FDA-Approved ZENPEP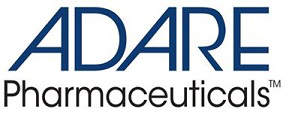 Eurand Pharmaceuticals, a subsidiary of global specialty pharmaceutical company Eurand, today announced additional data from a post-hoc analysis of a Phase III clinical trial with ZENPEP® (pancrelipase) delayed-release capsules, an FDA-approved pancreatic enzyme product (PEP) for the treatment of exocrine pancreatic insufficiency (EPI) in patients with cystic fibrosis (CF) or other conditions. The study results demonstrate that patients with EPI due to CF can be transitioned effectively from their previous PEPs to FDA-approved ZENPEP. The data are being presented today at the 33rd European Cystic Fibrosis Society (ECFS) Conference in Valencia, Spain.
Results from a post-hoc analysis of a Phase III randomized, double-blind, placebo-controlled crossover study in 34 patients with EPI due to CF show that patients experienced a significant and rapid symptom improvement when switched from their previous PEP to ZENPEP at a comparable daily dose.
"These findings come at a critical time for physicians and their patients affected by the FDA's decision to require manufacturers of unapproved PEPs to cease shipment in accordance with the agency's 28 April 2010 deadline," said Ruth Thieroff-Ekerdt, M.D., chief medical officer, Eurand Pharmaceuticals. "For those patients who no longer have access to their previously prescribed PEPs, ZENPEP has proven clinical safety and effectiveness in the treatment of pancreatic insufficiency due to CF and other diseases."
Overfill and dosing variability among unapproved PEPs may complicate treatment of EPI. In 2004, the FDA conducted a review of pancreatic enzyme products and found that none of the then-currently marketed PEPs were able to demonstrate consistent and predictable safety and effectiveness. As a result, the FDA mandated that all PEPs be formulated to 100% of their labeled lipase dose with consistent quality, potency and stability.
ZENPEP has been evaluated in clinical studies in adults and children as young as one year old. ZENPEP is offered in four dosage strengths – 5,000, 10,000, 15,000 and 20,000 units of lipase – to allow for precise dosing and for potentially reduced pill burden, and to meet the varied needs of infants, toddlers, adolescents and adults with EPI. In addition, the contents of ZENPEP capsules may be opened and sprinkled on soft acidic foods such as apple sauce. This convenient option is a key attribute to address the needs of patients who may have difficulty swallowing capsules, such as very young patients or certain older patients.
ZENPEP European clinical development
Eurand intends to develop ZENPEP for the European market, where the currently marketed PEPs present issues (i.e., loss of enzyme activity over time, overfill, and potential safety problems) similar to unapproved PEPs in the US. In late 2009, the European Medicines Agency (EMA) finalized its draft guidelines on the clinical development and evaluation of medicinal products, including PEPs, for the treatment of cystic fibrosis. Based on these guidelines and the feedback Eurand received from the EMA on the clinical and regulatory path forward for ZENPEP, the company anticipates initiating a Phase III study in Europe in the second half of 2010.
The EMA has deemed ZENPEP eligible for evaluation of the marketing authorisation application under the Centralised Procedure, which enables a single marketing authorisation that is valid across the European Union and provides the potential for ten years of marketing exclusivity once the product is approved. The company believes that ZENPEP potentially could be the first product to be filed under the Centralised Procedure since the EMA guidelines were issued. Eurand plans to out-license the distribution rights for this product in Europe and Asia, and discussions are ongoing with potential partners in those regions.
About exocrine pancreatic insufficiency (EPI)
Exocrine pancreatic insufficiency (EPI) is the inability to properly digest food due to a lack of digestive enzymes made by the pancreas. EPI can result from a number of diseases, including cystic fibrosis, pancreatic cancer, gastrointestinal surgery, and chronic pancreatitis. The FDA estimates that more than 200,000 Americans suffer from EPI. If left untreated, EPI causes malnutrition and, especially in CF patients, impaired growth in children, compromised immune response and shortened life expectancy.
Important safety information
ZENPEP has been approved with a risk evaluation and mitigation strategy (REMS) to ensure that the benefits of the drug outweigh its risks. As part of the REMS, a medication guide with important dosing and safety information about ZENPEP will be handed out with each new prescription and refill.
The REMS and medication guide address the risk associated with the use of ZENPEP, including fibrosing colonopathy, a rare, serious adverse reaction that has been reported following treatment with high-dose use of pancreatic enzyme replacement therapy in the treatment of cystic fibrosis patients usually over a prolonged time period. The total daily dose of ZENPEP should not exceed 10,000 lipase units/kg of body weight/day, and caution should be used with doses exceeding 2,500 lipase units/kg of body weight per meal. Also, there is a theoretical risk of transmission of viral disease, since ZENPEP, as other porcine-derived pancreatic enzymes, is sourced from pancreatic tissue from swine used for food consumption. No cases of transmission of an infectious illness associated with the use of porcine pancreatic extracts have been reported.
Care should be taken to ensure that ZENPEP is not chewed or retained in the mouth to avoid irritation of oral mucosa and/or loss of enzyme activity, and the capsules or beads should be swallowed immediately with adequate amounts of liquid. Caution should be exercised when using ZENPEP in patients with gout, renal impairment, or hyperuricemia; porcine-derived pancreatic enzyme products may increase blood uric acid levels. Caution should be exercised for patients with known allergies to proteins of porcine origin. In rare instances, severe allergic reactions including anaphylaxis, asthma, hives, and pruritus have been reported with other pancreatic enzyme products with different formulations of the same active ingredient, pancrelipase, as that of ZENPEP.
In clinical trials assessing the short-term safety of ZENPEP, the incidence of adverse events (regardless of causality) was similar during double-blind ZENPEP treatment and placebo treatment. The most commonly reported adverse events occurring in at least two patients ( > / = 6% of patients) included: abdominal pain, flatulence, headache, cough, decreased weight, early satiety, and contusion. The type and incidence of adverse events were similar in children and adults.
Dysphagia can affect many people throughout their lifetime and may compromise medication adherence.
For pharmaceutical manufacturers and healthcare providers, non-adherence to medication is a significant concern.