Eurand Successfully Completes Registration Procedure for Paracetamol ODT 250mg and 500mg in the European Union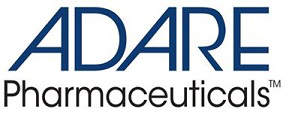 Eurand, a specialty pharmaceutical company that develops enhanced pharmaceutical and biopharmaceutical products based on its proprietary pharmaceutical technologies, announced today that the Dutch Medicines Evaluation Board (MEB) informed the company that the decentralized procedure (DCP) for registration of Paracetamol 250mg and 500mg orodispersible tablets (ODT) in several EU countries has been successfully completed.
In addition to The Netherlands, which acted as the reference member state, the DCP involved the UK, Germany, France, Italy and Spain. Formal approval is now expected from each country by the end of 2009. Eurand is actively seeking a partner to market and distribute Paracetamol ODT in these countries.
Paracetamol (also known as acetaminophen) is a widely used analgesic (pain reliever) and antipyretic (fever reducer). Paracetamol ODT is indicated for symptomatic treatment of mild-to-moderate pain and/or fever. The 500mg dose is indicated in adults and adolescents (over 12 years old) only, and the 250mg dose is for use in children from the age of four and adolescents only. The product may be taken with or without liquid.
"We are pleased by the Dutch MEB's decision regarding our Paracetamol ODT, and we look forward to receiving approval in the six individual countries later this year," said Gearoid Faherty, chairman and chief executive officer. "We believe our formulation will deliver this well-recognized pain reliever in a more patient-friendly manner, particularly for those patients who have difficulty swallowing."
He noted that this is the second ODT formulation that Eurand has had approved this year. In May 2009, the FDA approved EUR-1048, marketed by GlaxoSmithKline as Lamictal® ODT™ (lamotrigine) orally disintegrating tablets. Like Paracetamol ODT, Lamictal ODT uses Eurand's AdvaTab® orally disintegrating tablet (ODT) and Microcaps® taste-masking technologies.
Dysphagia can affect many people throughout their lifetime and may compromise medication adherence.
For pharmaceutical manufacturers and healthcare providers, non-adherence to medication is a significant concern.