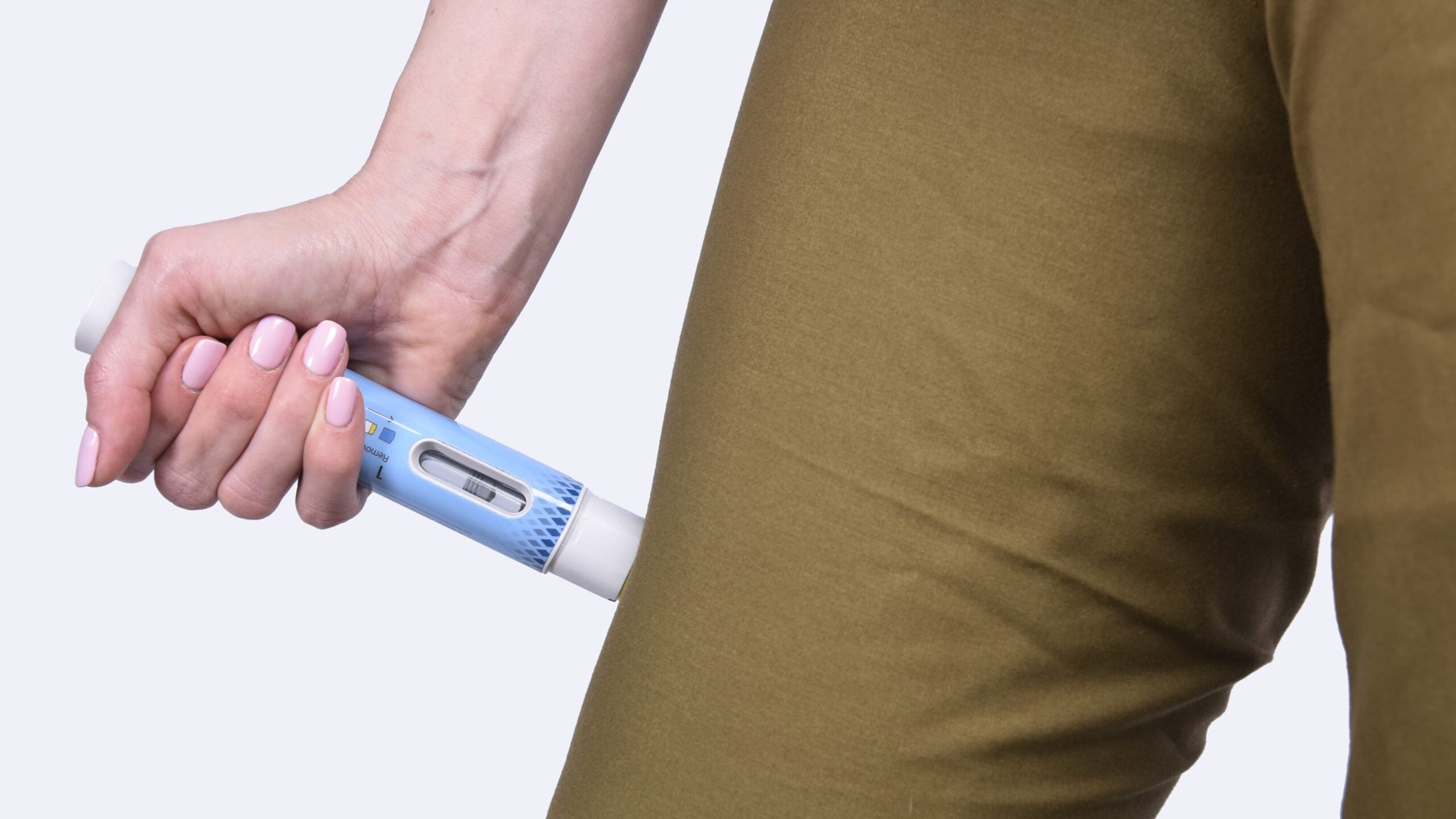 In the drive to simplify auto-injectors (AIs) and reduce costs while meeting stringent regulatory standards, E3D (Elcam Drug Delivery Devices), a subsidiary of Elcam Medical, has developed the Flexi-Q-CAI for treating existing conditions and Flexi-Q-EAI for treating emergencies.
The key feature of both these AIs is their simplicity, as they both require only two steps. First, the cover is removed; then the device is simply pressed on the skin to activate it. The fully automatic injection process removes the need for a button to activate the AI – this makes it easier to use, reduces needle phobia (since the needle is hidden throughout the process), prevents needlestick injuries and improves patient compliance. It's also expected to reduce skin reactions, since the injection starts only after full needle penetration. For added safety, an optional observation window shows the entire syringe fill volume and injection progress.
Compatible with subcutaneous and intramuscular injections, the Flexi-Q product family is intended for flexible drug delivery volumes: 0.1 to 1.0ml for the 1ml version, or 0.1 to 2.25ml for the 2.25ml pre-filled syringes (PFS). Its proprietary damping mechanism prevents impact on the glass syringe, allowing for the use of extremely strong injection springs for high-viscosity drugs and for fast injections required for emergency drugs.
Two-step injectors for two key applications
The fully disposable AIs are intended for two distinct purposes:
Flexi-Q EAI: emergency injections for acute situations
Flexi-Q CAI: pre-planned injections for chronic conditions
While the design of both AIs is similar, the Flexi-Q-EAI, because of its use for emergencies or acute situations, undergoes a much tougher regulatory process required by the US Food and Drug Administration (FDA) to ensure reliability. Despite being similar, and while both models undergo the same design verification tests and preconditioning, the acceptance criteria are different and statistical analysis is much stricter. The same is true for the manufacturing process, as the quality control acceptance criteria are different here too. The Flexi-Q-EAI not only conforms to all FDA requirements, it exceeds them.
Fast track to market
A key factor in gaining approval for new AI devices lies in its interchangeability. According to FDA requirements, a threshold analysis must be performed that demonstrates the submitted drug product and an already registered drug product are interchangeable. From the user perspective, the Flexi-Q product family is similar to another two-step AI already on the market.
Another issue that must be addressed is whether a proposed biosimilar product has a delivery device or container closure system that differs from its reference product. The FDA states that some design differences may be acceptable and that a pre-filled syringe and AI device 'are considered the same dosage form'. This makes the move from a three-step to two-step device simple, since there are no regulatory obstacles to overcome.
Available in flexible customisation options, the Flexi-Q product family represents an affordable and effective AI solution for biologic, biosimilar and small molecule liquid form drugs.