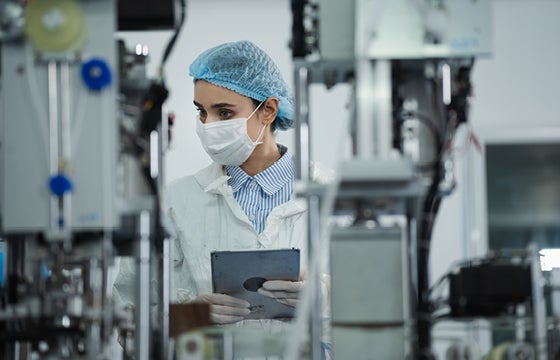 Manufacturing may be a simple word, but behind it lies many concepts such as technologies, methods, systems, processes, expertise and, of course, a lot of experience.
Manufacturing is an inherent theme that runs through all stages of the lifecycle of any product. An optimal manufacturing method is one that starts at the time of the original product concept idea and grows continually throughout the development and production stages of the product.
When developing a new product such as a drug delivery device, from idea to commercial production, design for manufacturing and design for assembly are inherent steps, alongside other requirements such as functionality, quality or industrial design.
Unlike other products, the manufacturing of a medical device must be undertaken in the context of a stringent regulatory and quality environment to prevent the production of products with defects that can impair its safe and effective use.
The design of each stage of manufacturing starts with a process failure mode and effect analysis (PFMEA). This is undertaken in collaboration with all members of the engineering team who are involved in the product's development and the design of the associated production systems and equipment.
Once the quality department has approved materials and suppliers for the new product, the manufacturing department initiates the development of an entire production line until it works perfectly in the manufacturing site.
To ensure that the device reaches the end-user without problems and in accordance with the current requirements of applicable standards, each process must be validated to confirm that all activities are undertaken without any compromise of performance. The three pillars of manufacturing policy are installation, operational and performance qualification.
For any product, the system of manufacturing grows and evolves along with the level of production volumes. Experience gained from each step helps to improve processes, ensuring that commercial-scale production can be carried out without the risk of errors.
In order to discover and address uncertain requirements during the verification, engineering qualification and multiple studies of the behaviour of the product, the design of a production line always begins with equipment for manufacturing small volumes of prototypes, before moving to a line for a small volume of production.
Finally, manufacturing progresses to serialisation and mass production according to clients' commercial requirements, with annual production typically ranging from thousands to millions of product units.
In such a systematic way, we aim to ensure that patients receive the best products on the market with the lowest possible risk of failure.
The manufacturing of drug delivery devices is more than that…
Manufacturing engineering is more than simply a number of steps through which raw materials are transformed into a final product.
The requirements for medical device products are very strict, involving biocompatibility, special materials, sophisticated mechanisms, specifications for reliability and repeatability. Devices are also often comprised of many sub-components.
Our manufacturing process starts at the very beginning of the product development, and includes working alongside marketing, quality and regulatory experts as we strive to ensure that the patient receives the best product on the market without the risk of failure.
Manufacturing engineering at E3D employs such technologies that have been proven over several decades, including injection moulding, serialisation, assembly and testing. Other sophisticated technologies that we use include ultrasonic welding, laser marking, in-mould labelling (IML), greasing application by volumetric dosing, two-component (2C) injection moulding, vision system recognition and ultraviolet printing.
The timely development, implementation and evolution of optimal commercial manufacturing systems ultimately results in the production of high-quality, safe medical devices that can be produced efficiently and economically at all stages of their commercial lifespans.
We fully believe that the consistent performance and safety of our products is always related to the reliability of their manufacture.