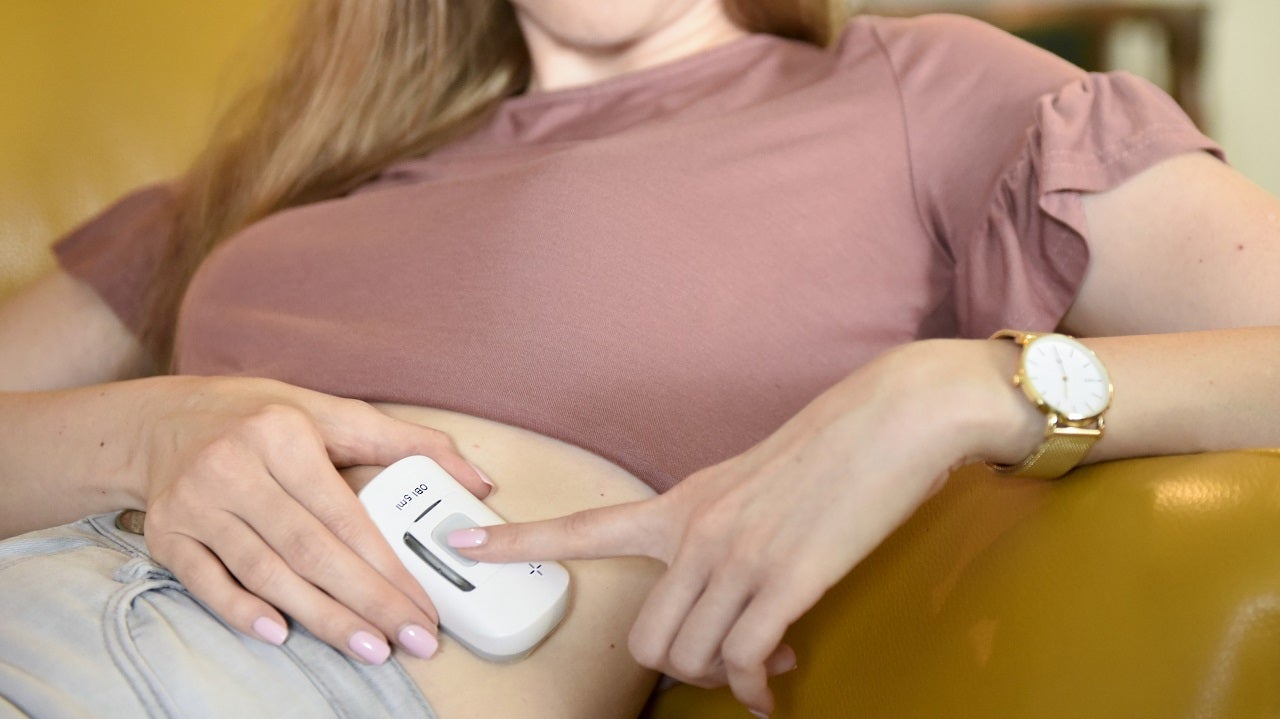 As the Covid-19 crisis continues, many regular hospital visits and scheduled surgeries have been cancelled or postponed, due to concerns about over-burdened hospital resources, as well as risk of infection. Some otherwise 'mandatory' hospital visits could potentially be avoided with the use of on-body bolus injector devices which can administer drug dose volumes of 2ml or more.
An established player in the injectable drug devices market, Elcam Drug Delivery Devices (E3D), is developing on-body delivery devices for subcutaneous bolus injections of medications outside of a clinical environment.
Use of an On-Body Bolus Injector
It is generally understood that approximately 15 seconds is the maximum length of time a patient should be expected to perform self-injection with a handheld device such as an auto-injector. Higher dose volumes (e.g. injections of 2ml or more) may well exceed 15 seconds in duration, particularly if the drug formulation is viscous and difficult to inject through a thin-bore needle. In addition, with such high dose volumes, subcutaneous tissue is limited in its ability to handle fast injections and injecting large volumes can result in drug leaking out from skin tissue, as well as causing the patient unnecessary discomfort. An on-body injector that can deliver high volumes of drugs relatively slowly, over a pre-determined period can provide a viable alternative to handheld injectors – which is safe, enhances patient comfort and minimizes drug leakage.
E3D's Managing Director and Chief Business Officer Tsachi Shaked shared: "E3D's On-body Bolus Injector (OBI) platform is designed to deliver subcutaneous doses of drugs within a pre-determined duration of injection, cost-effectively and with minimal need for patient intervention".
Operating the OBI device requires only four simple steps:
Peel off liner to expose the adhesive pad
Attach OBI to skin at the injection site via the adhesive pad
Press Start button to initiate injection
Remove used device from skin after injection is complete and dispose
Key features of OBI:
Supplied to patient pre-filled & ready to use
Minimal user handling steps
Pre-set injection time (configured in design)
Range of injection volumes according to specific OBI device variant — from 3ml to 10ml, and 10ml to 40ml
Audible and visual confirmation of injection start & completion – as well as indication of injection progress
Needle hidden at all times
Passive needle safety
Connectivity options – wireless transmission of injection data
Tsachi added: "With most self-administration devices, such as handheld auto-injectors, there is typically some degree of learning required for a user. In the case of OBI, all injection actions are undertaken automatically once the device is attached to the body and the Start button has been pushed, thereby simplifying the injection process for the patient. Moreover, supplying devices pre-loaded with drug and ready to use ensures that OBI is user-friendly."
Other key features considered during the design process include:
Compact & ergonomic – with the device being easily attached to a patient's skin
Device design and size ensures stable and safe attachment to the patient -minimizing risk of dislodgement
Simple design enables reliable and cost-effective manufacture
On-body bolus injectors represent an increasingly attractive alternative to handheld injector devices for higher dose volumes and viscous drugs, providing benefits to patients in relation to a broad range of medications and for a wide variety of therapeutic indications – including autoimmune conditions, oncology and multiple sclerosis. The OBI device technology platform offers particular advantages in being compact, light, inherently robust, cost-effective and readily scalable for a range of dose volumes up to 40ml.
Just as importantly, the OBI platform represents another step from E3D's mission to free patients from inconvenient and time-consuming hospital visits.