Qualicaps® manufactures hard capsules to support solid oral dosage form production in the pharmaceutical industry. It offers a proprietary product line of capsule filling and sealing, check weighing and inspection machines, as well as ultraviolet (UV) laser printers.
The company has a strong record of pioneering new forms of drug administration.
Qualicaps is a wholly owned subsidiary of Mitsubishi Chemical Holding Corporation, which has nearly 120 years of experience in the manufacture of hard capsules.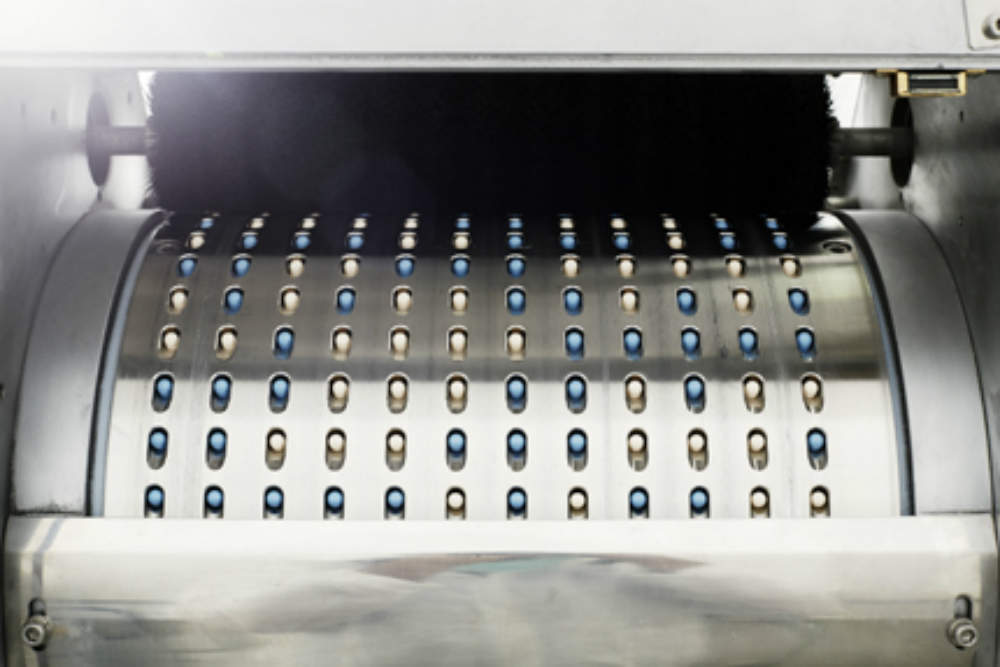 Qualicaps delivers high-quality two-piece capsules, as well as equipment and technology, to pharmaceutical companies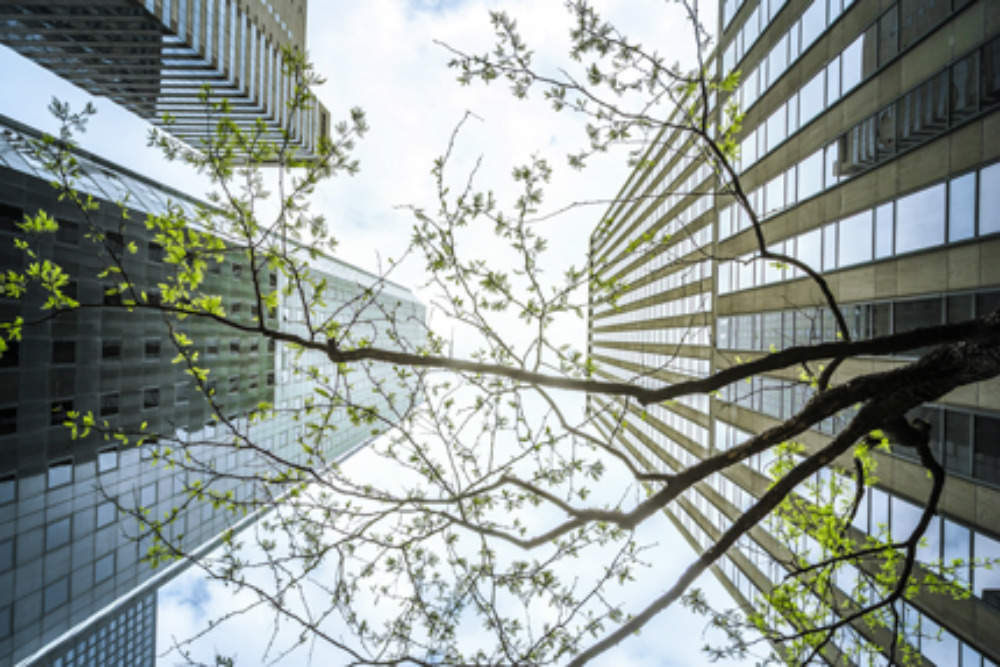 KAITEKI signifies a sustainable condition that delivers comfort for people, society and Earth.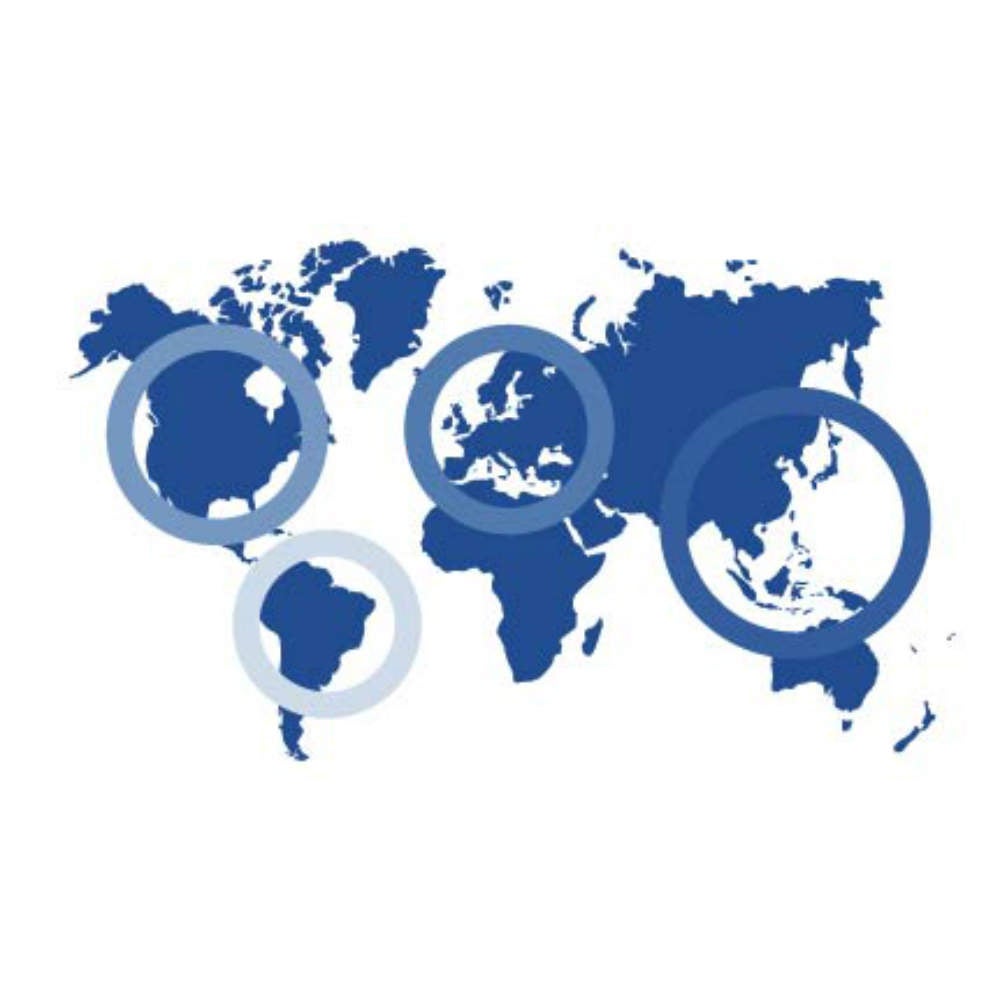 With a global presence through sites in the USA, Brazil, Europe and Japan, Qualicaps has an extensive breadth of scope to understand the playing field and devise winning strategies.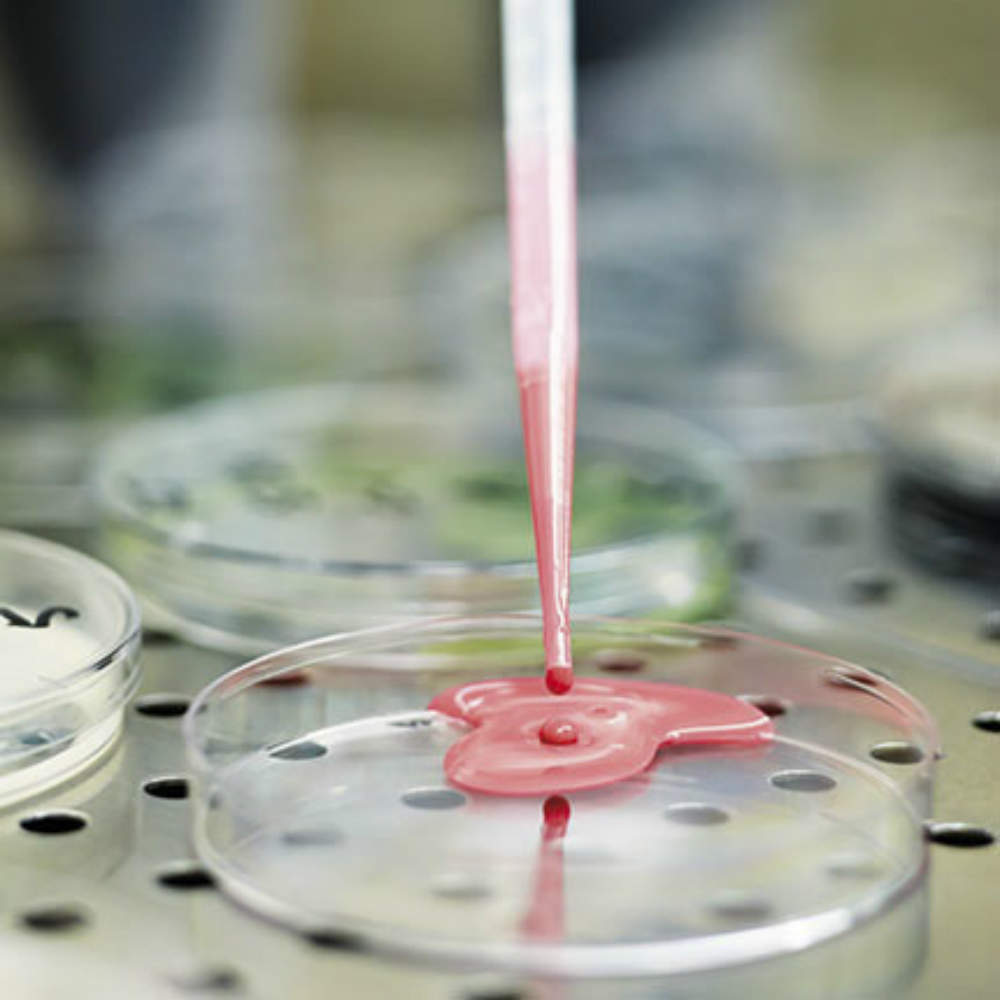 Engineered to perform in process, products, and people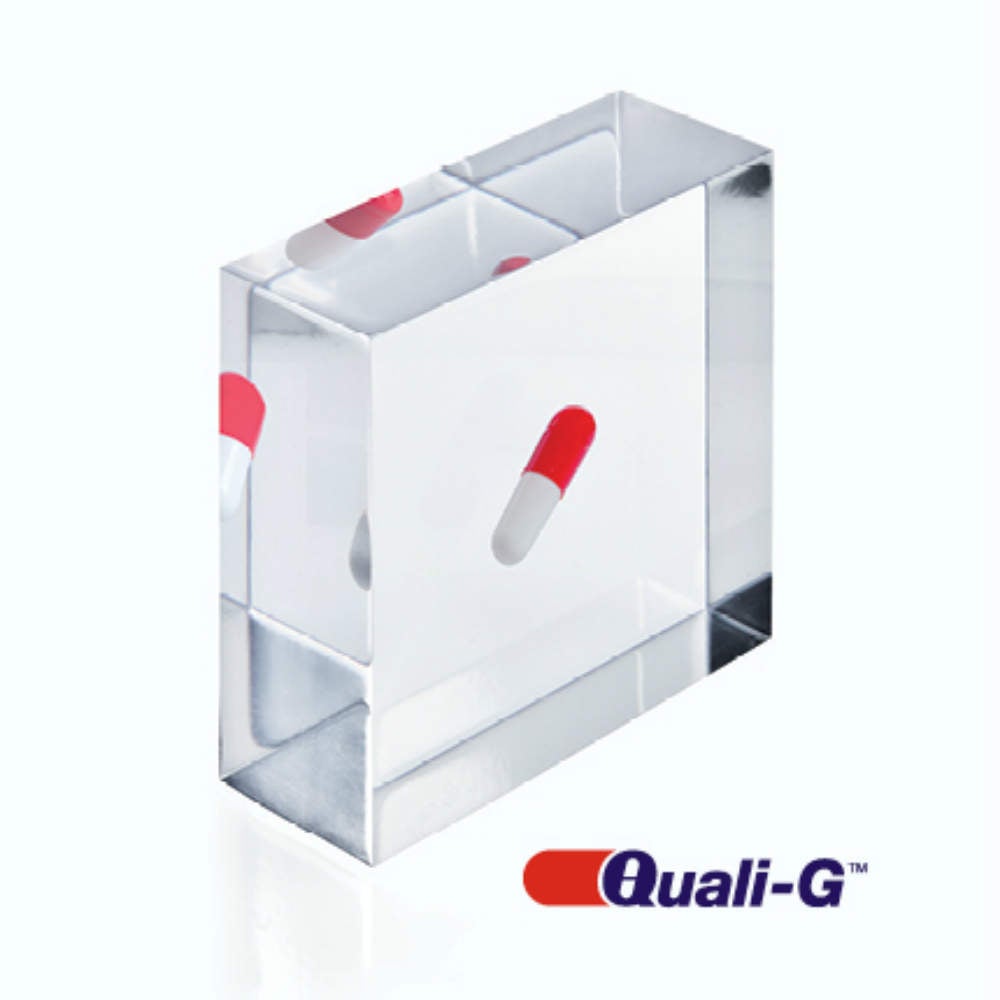 The market-standard solid dosage form. All of our Quali-G™ capsules are 100% pork-free.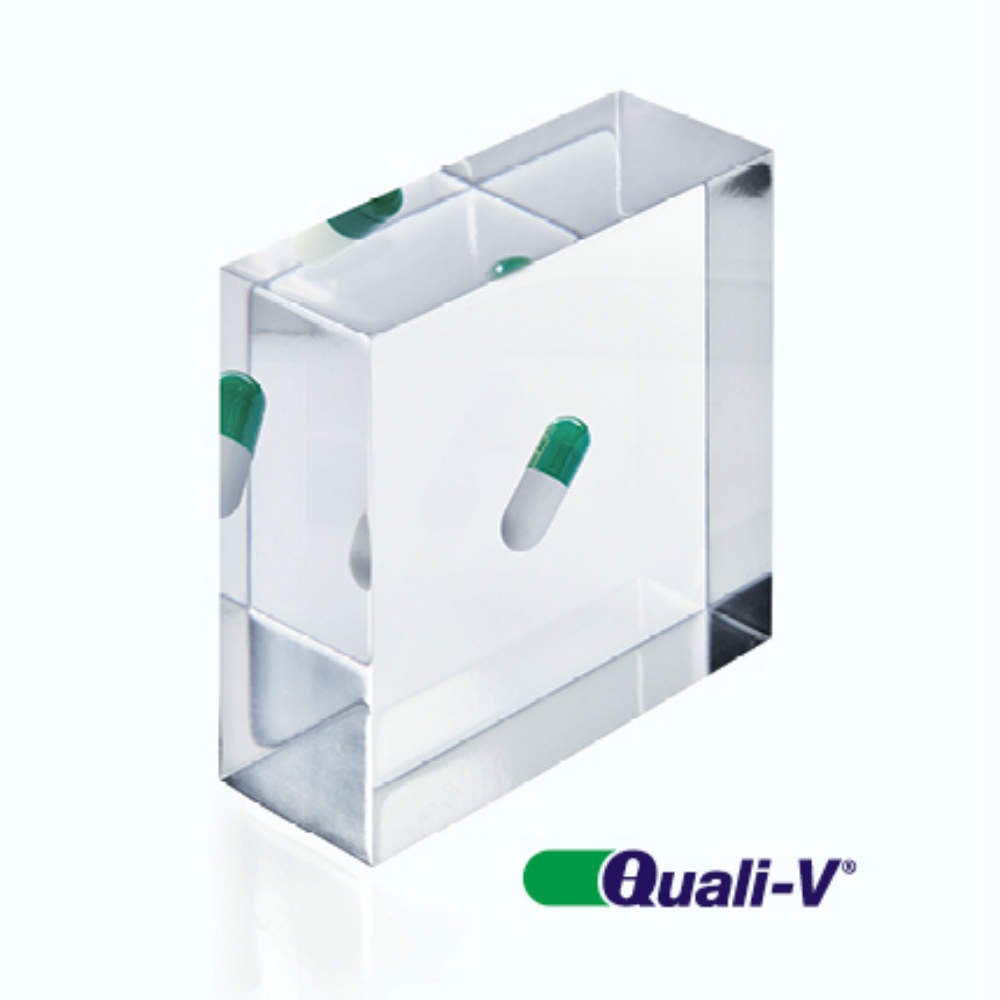 Quali-V® capsules are suitable for hygroscopic drugs. Acceptable for consumption within certain religious and dietary limitations.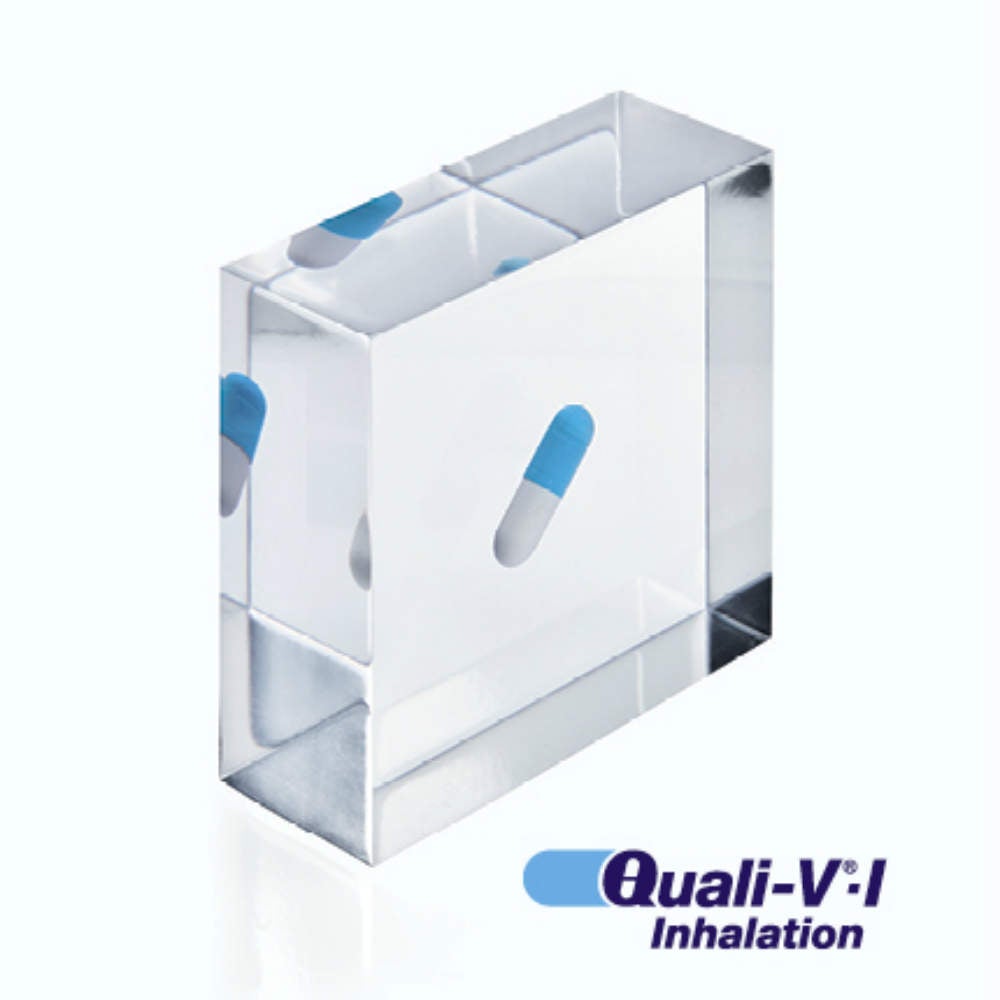 Created for inhalation through DPI devices, Quali-V®-I is specially formulated to achieve optimal puncturing performance and aerosolisation properties.
Two-piece gelatin, plant-based and hypromellose drug-delivery capsules
Qualicaps has a strong record of pioneering products, each showing the company's high-standards and innovation.
Quali-G™ is made from 100% bovine bone gelatin and demonstrates excellent mechanical properties. It is available for oral delivery, and delivery by inhalation.
Qualicaps also offers a capsule with a dissolution profile equivalent to gelatin capsules, but with a lower moisture content of between 4% and 6%.
Quali-V® is ideal for hygroscopic drugs, and can be filled with various types of formulations such as powders, tablets, semi-solids, pellets and non-aqueous liquids.
Based on Quali-V®, Quali-V®-I capsules offer key aerosolisation properties. They enable more uniform-dosing, as they are specially formulated for use in dry powder inhalers (DPI).
Some of the advantages of Quali-V®-I include proven puncturing performance, reduced powder adhesion, minimal microbial levels, and a reduced static charge than gelatin.
UV laser printers marks surface of tablets and soft gels
Qualicaps designs and manufactures UV laser printers. Without the use of ink, UV laser printing marks the surface of tablets and soft gels.
The UV laser printer has many benefits, including the elimination of defects caused by ink, flexible design options, a large print surface and manufacturing cost reduction.
Other advantages include the potential to help with counterfeiting, reducing medical errors and differentiating your brand.
Filling machines for medical liquids
Qualicaps is one of the world's leading manufacturers of two-piece capsule filling equipment, specialising in customised filling solutions to meet today's challenging fill requirements.
As a market leader in liquid-fill technology, the company has taken extra care to ensure proper filling of liquids and have partnered with many pharmaceutical manufactures to reach new levels of success in this area.
Sealing machines and band-sealing equipment
Qualicaps is the innovator of two-piece capsule band-sealing equipment. Its commercially proven technology uses a double band seal for durability, protection and visibility.
While the application is technically driven, Qualicaps' engineers think creatively to develop high-quality machinery for the market that meet client requirements.
Weight inspection machines for medicine and dietary supplements
There is currently a rising demand for higher quality medicine and dietary supplements that allow people to live healthier and happier lives. This necessitates accurate measurement of a product's mass.
Qualicaps has developed easy-to-use, accurate machines to meet dosage weight inspection requirements.
Visual inspection machines for identifying defects in pharmaceutical capsules
Qualicaps offers the ability to visually inspect capsules for common defects such as cracks, specs and colour.
The machine's compact and smart design makes it possible to work in line with capsule filling units and has an established quality assurance (QA) system to match unmanned production lines and current good manufacturing practice (cGMP).
Qualicaps uses precision and application to ensure the final tablet dosage form is presented to patients in its best form.