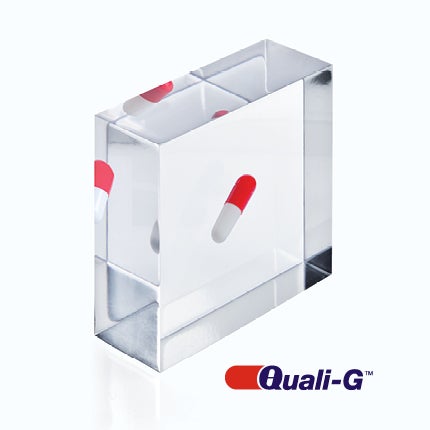 Quali-G™ are pharmaceutical-grade gelatin capsules designed to meet the demanding requirements of the pharmaceutical industry.
The capsules are high-quality and preservative-free, as well as in market-standard solid-dosage form. Quali-G™ capsules are made from 100% bovine bone gelatin ensuring superior mechanical properties and assuring compatibility with regard to certain dietary and religious restrictions on other animal sources.
It is available in a wide range of sizes, colors and imprints for oral and inhalation delivery.
Qualicaps will be appearing at CPhI Worldwide on 5-7 November. CPhI Worldwide is the world's...