SHL is a world-leading solution provider in design, development, and manufacturing of advanced drug delivery systems.
We also offer core competencies and services in the fields of Medtech and patient care solutions.
We work with leading biotechnology and pharmaceutical companies to develop drug delivery devices, including compact disposable auto-injectors, reusable pen injectors, and complex inhaler systems.
These devices use standard pre-filled syringes and cartridges, as well as novel primary containers.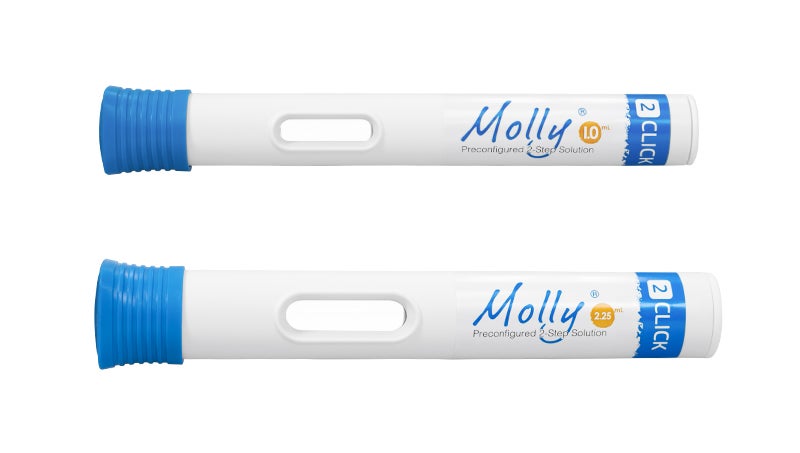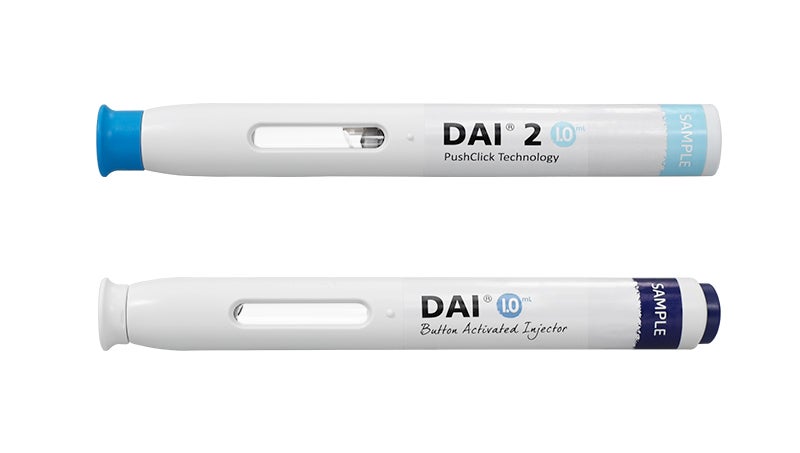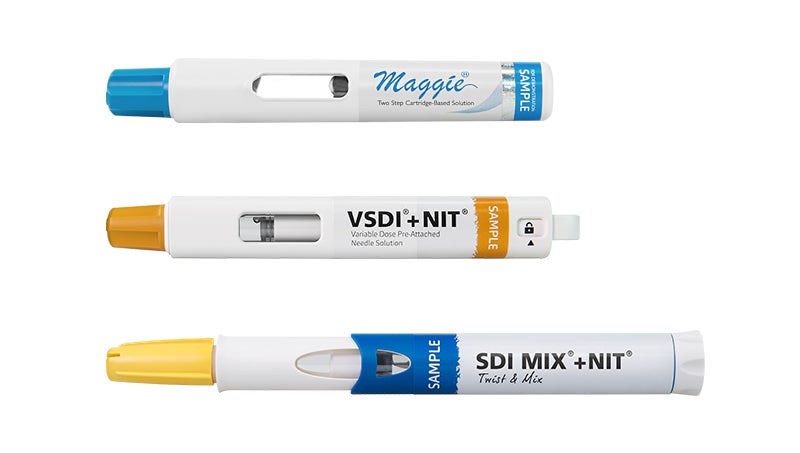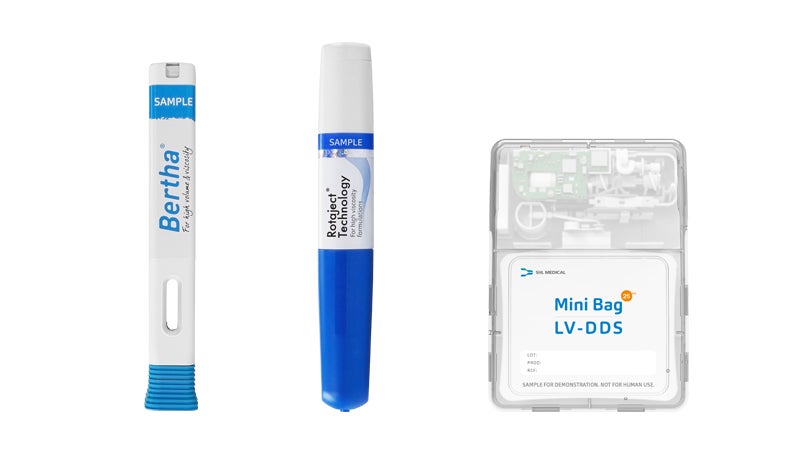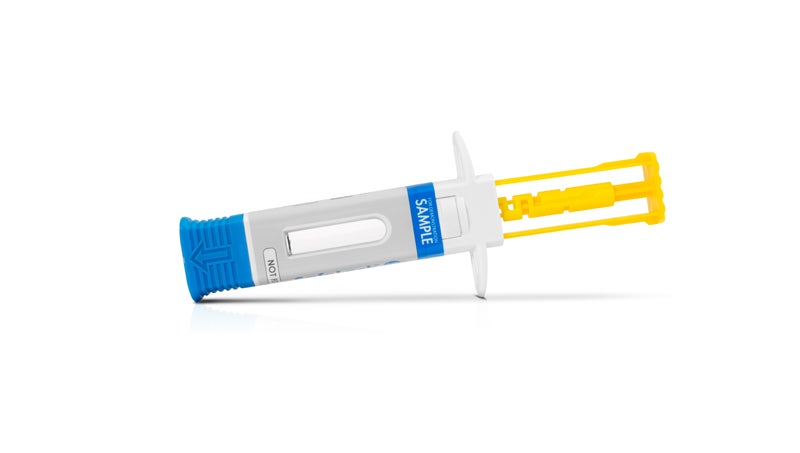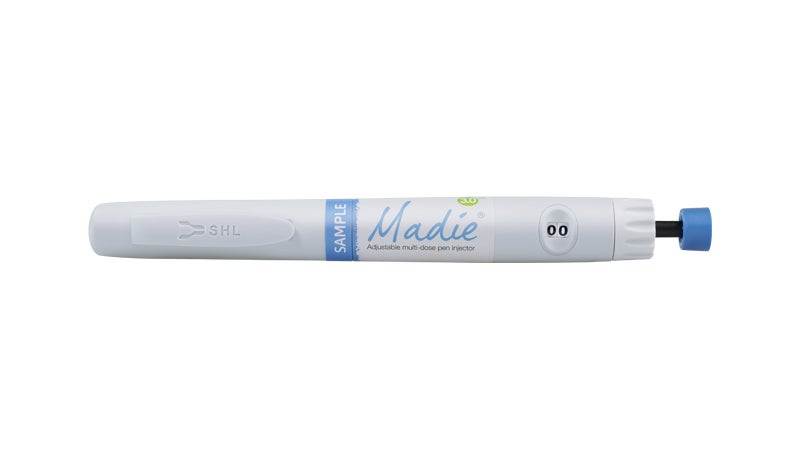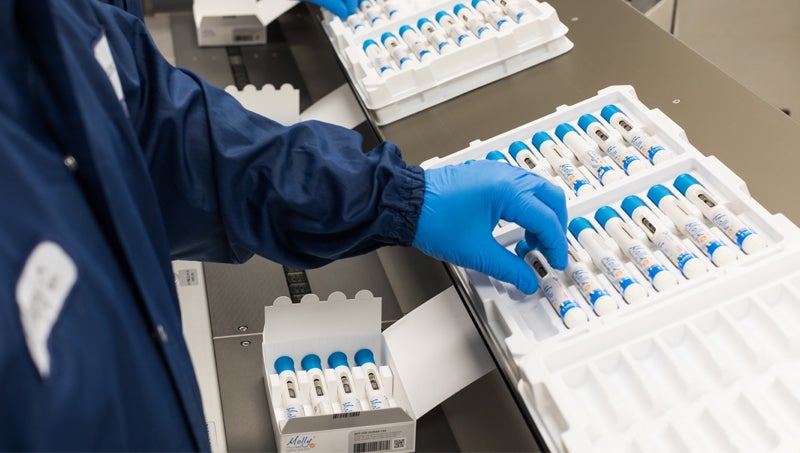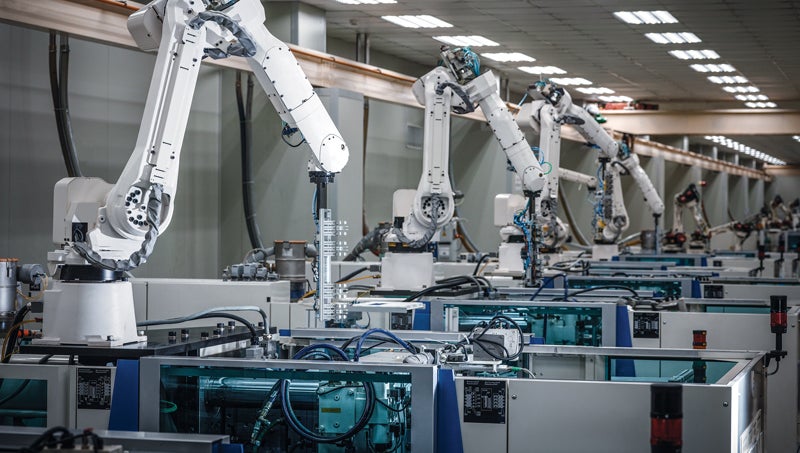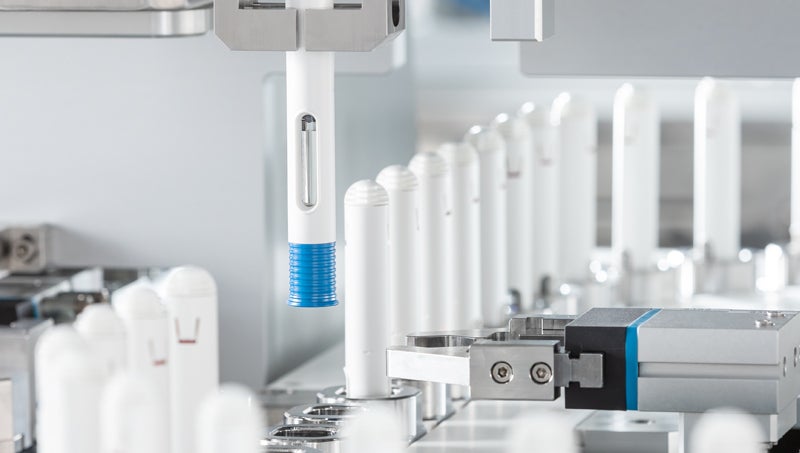 Research, Innovation, and Design
SHL has always invested significantly in research and development. The investment has especially intensified over the past ten years, allowing us to upgrade our broad pipeline of next-generation drug delivery devices.
These innovative devices include advanced reusable and disposable injectors that can be enhanced through digital implementations and can accommodate high volume and high viscosities. Our investments have strengthened our support in the advancement of drug development and digital healthcare.
In-House Manufacturing
SHL, as a renowned, high-quality, high-volume manufacturer, is ranked among the top global producers of drug delivery devices. Central to our success is the vertical integration of key manufacturing capabilities to ensure quality and time-to-market.
Developing drug delivery devices in-house allows us to customize existing platforms in our pipeline or develop completely new bespoke devices based on the unique requirements for our clients.
Tooling: advanced in-house tooling centre for drug delivery devices
Moulding: extensive range of moulding solutions
Automation: customised assembly and testing equipment
CNC machining: high-precision CNC machining centres
Metrology: precision inspection of product components and equipment parts
Assembly: semi-automatic and fully-automatic assembly solutions
Final Assembly, Labelling and Packaging
SHL provides final assembly, labelling and packaging services of drug delivery devices to the pharmaceutical and biotechnology industries.
These services were established to streamline the production and distribution process for our injection products so as to bring improved end-product quality and faster time-to-market to our clients across the globe.
By integrating an additional piece of the supply chain, we offer a fully comprehensive experience for our customer's drug delivery products.
Device and primary packaging characterization
Final assembly of auto-injectors or pen injectors
Labelling and secondary packaging and/or kitting of assembled devices
Commercialization Solutions
SHL's international team of dedicated professionals work round the clock to ensure that customer expectations are met and final products are delivered at optimum quality and speed. We provide a comprehensive range of services to meet our client's project requirements:
Quality system: ISO13485- and FDA 21 CFR 820-compliant systems
Regulatory and compliance: support for regulatory life-cycle management
Intellectual property: comprehensive strategy to safeguard SHL IPs
Project management: dedicated professionals to ensure success of customer projects
Global supply chain: scalable storage and customizable global shipping strategies
About SHL
With locations in Taiwan, Sweden, Switzerland, and the US, and a global staff of more than 5,000 employees, our experienced engineers and designers develop product enhancements and breakthrough drug delivery solutions for clients globally.
As SHL is determined to provide the most comprehensive range of solutions and services, we maintain all key capabilities and processes in-house to ensure the best quality and time-to-market.