Cultex Laboratories
In-Vitro Inhalation Toxicology Services
Cultex Laboratories provides a unique platform that offers exposure and cultivation systems for the toxicological in-vitro analysis of airborne substances.
Feodor-Lynen-Straße 21,
Hanover,
30625 Germany

---
---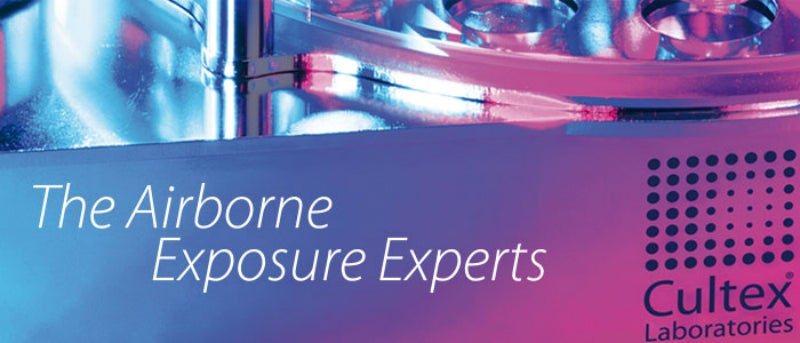 Cultex Laboratories provides a unique platform that offers exposure and cultivation systems for the toxicological in-vitro analysis of airborne substances.
Culture and exposure systems for the pharmaceutical industry
The analysis of airborne substances includes gases, volatile compounds and particulate aerosols such as nano and fine-sized particles, as well as complex mixtures for the pharmaceutical and medical sectors.
Cultex offers companies, in addition to research and governmental institutes exclusively designed culture and exposure systems for in-vitro studies in inhalation toxicology. Using CULTEX technology, a realistic and reproducible test environment can be created to accurately simulates actual atmospheric conditions.
High-precision technology for exposure of cultivated cells
Cultex offers a range of patented systems that provide high-precision technology for the exposure of cultivated cells in the air-liquid interface. The central unit for these studies is the CULTEX Radial Flow system (RFS) and the CULTEX RFS Compact, which are modular devices for the direct exposure of cultivated mono and co-cultures, and aerosols.
CULTEX RFS is characterised by the highly flexible range of cell culture insert types and sizes. Falcon and Transwell insert sizes are 6.5mm, 12mm and 24mm. The three positions of the system can house various insert types due to the integration of specially designed adapters. There is an option to implement the AMES assay for inhalable native compounds.
A smaller version of the exposure system, CULTEX RFS Compact, has been designed for one cell culture insert type (6.5mm or 12mm). The system provides six insert positions that can be used flexibly. All insert positions can be treated within the test atmosphere, or by changing the exposure top, three inserts are exposed to the aerosol, while the others serve as process control (clean air exposure) in parallel.
Electrostatic deposition device for enhanced particles
Both generations of CULTEX exposure devices can be equipped with an electrostatic deposition device (CULTEX EDD), enhancing the deposition of nano-sized particles. The company offers a hydraulic press, CULTEX HyP and the CULTEX DG dust generator for in-vitro studies. The development group has designed the first model of a computer-controlled long-term cultivation unit (CULTEX LTC-C) for cells at the air-liquid interface.
Automatic cultivation device
Based on Cultex's experience with such cultures, the automatic cultivation device considers all requirements for maintaining cell viability and differentiation, for cell lines and normal human bronchial epithelial cells.
The computer controlled medium exchange and mixing of the medium by a rotating disk provides a flexible tool for the design of a cultivation protocol. The incubator part of CULTEX LTC-C is placed into a CO2 incubator on a stable rack system (CULTEX Rack), while the control unit is outside the incubator. An integrated preheating system within the control unit allows connection to a bottle with fresh media kept in a fridge.
Cultex also provide services for the consultancy, planning and performance of research contracts for international clients, and the investigation and development of cell-based test systems for in-vitro and inhalation toxicology.
Cultex Laboratories offer customers culture and exposure systems, which are exclusively designed for industry, research, and government institutions.
Cultex Laboratories presents a device to support the handling and scraping of microporous membranes when removing them from cell culture inserts.
Processing plates can be used to facilitate the histopathological processing of cultivated or exposed cells on Falcon® and Transwell®.
Exposure to airborne particles is gaining increasing concern due to the ubiquitous use of loose solids in industry and pharmaceuticals.
Cultex Laboratories
Feodor-Lynen-Straße 21
Hanover
30625
Germany