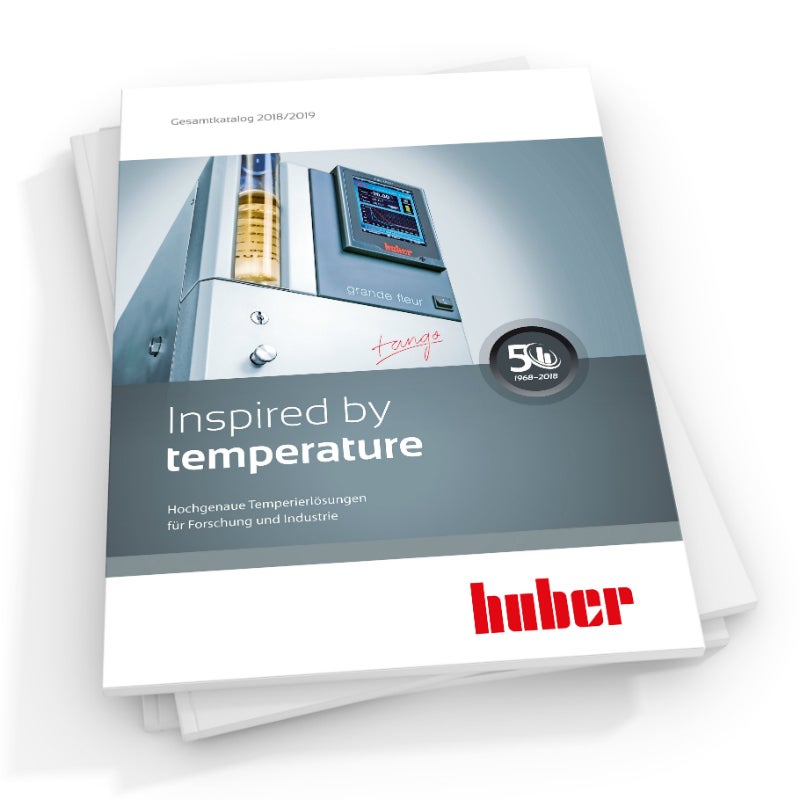 Huber's new temperature control catalogue 2019 has been completely revised and highlights a wide range of equipment for in laboratory, mini plant and production, including chillers and high dynamic temperature control systems, as well as classical baths and circulators for working temperatures from -125°C to +425 °C.
The catalogue contains various innovations, including the new KISS circulators and the new Unichillers with OLÉ and Pilot ONE controllers. Also new in the catalogue are the E-grades "Explore" and "OPC-UA" for process development.
The completely redesigned Unichiller "Classic" range with cooling capacities up to 20kW represent powerful solutions at budget-friendly prices. The chillers are ideally suited for cooling applications in laboratory and industry.
All models are equipped with the controller Pilot ONE and are characterised by their robust stainless steel housings, rollers, removable venting grid and very quiet operation. As an option the Unichiller can be equipped with higher pressure circulation pumps and are suited for applications with high pressure drops.
The catalogue can be requested or downloaded free of charge. For more information, please fill out the enquiry form on this page.