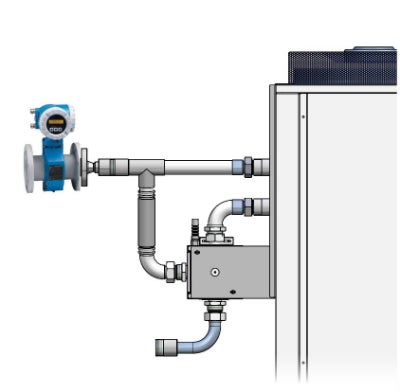 Huber Kältemaschinenbau has a variety of measuring equipment for installation in the temperature control circuit in order to measure and control the flow rate.
Flow rate can be displayed directly on the controller and can be requested or set through USB, RS232, and LAN digital interfaces, as well as RS485 and Profibus.
It is also possible to control flow rate using flow on a Unichiller or Unistat equipped with an integrated Variable Pressure Control (VPC) byрass or external VPC bypass. The flow meters are available in different designs depending on model and device. They cover flow rates between 0.2l and 750l per minute and working temperatures from -125°C to 425°C.
Flow measurement devices can be used to complete basic tasks, such as determining kinetic and dynamic features of reaction syntheses and crystallisation, inspections of heat quantities, and scale-up testing. Unistats can also be assigned.
The new E-grade Explore allows Unistats to display or request the current system capacity (with heating or cooling), as well as temperature differences. It is therefore suited to developing and optimising chemical processes.