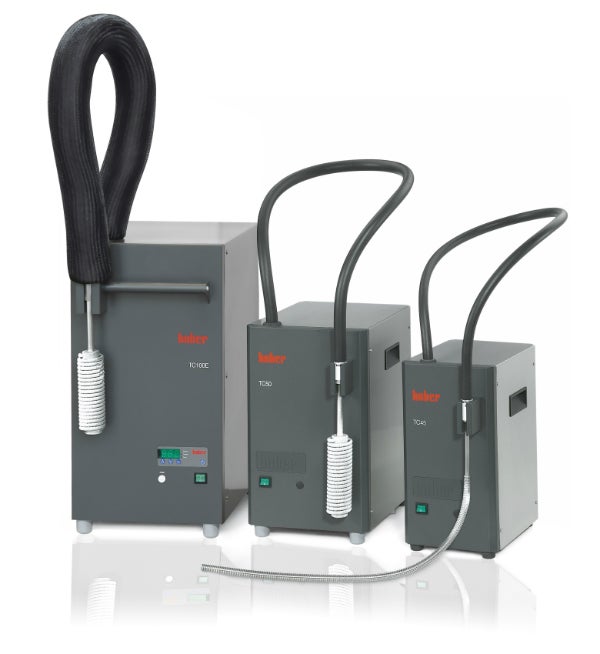 With their range of immersion coolers, Huber Kältemaschinenbau offers a flexible solution for various cooling applications.
These units are easy to use and are ideal for quick liquid cooling. A typical application is to cool heating thermostats or as a substitute for dry ice.
Immersion coolers offer an environmentally friendly cooling alternative by reducing consumption of tap water. The TC immersion coolers are available without a controller for continuous cooling or respectively with a controller and Pt100 sensor connection.
Models with the addition 'E' are equipped with a LED display for set-point indication and have a temperature stability of ±0.5K.
All models come with the option of a coil or flexible evaporator, made of stainless steel for cooling liquids in nearly all vessels.
The range consists of three main models with cooling capacities up to 300w for working temperatures from -100°C to 100°C, depending on the model.
Small footprints combined with compact housing made from high-quality stainless steel and carrying handles allow the immersion coolers to be easily positioned for use and easy relocation. Trolleys are available as an accessory.