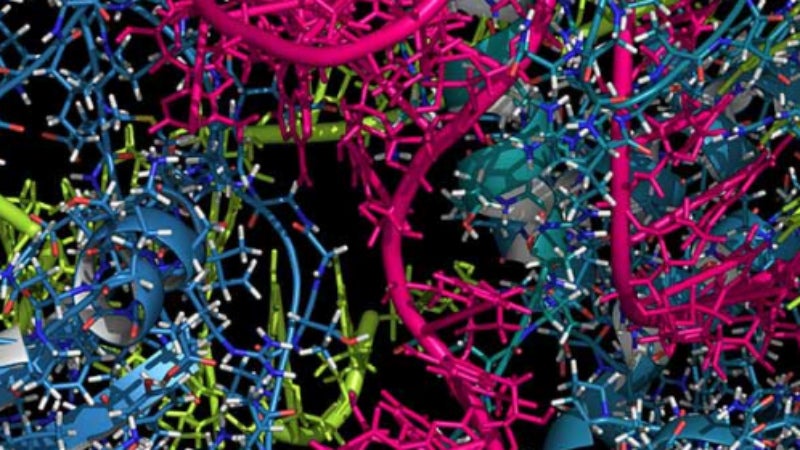 Size exclusion chromatography (SEC) is a popular analytical technique for studying protein molecular weight, oligomeric state, aggregation, and conjugation.
Malvern offers a range of multi-detector SEC systems including light scattering for the advanced characterisation of proteins, including OMNISEC, a complete integrated multi-detector SEC system.
OMNISEC offers superior light-scattering and refractive index sensitivity for measuring small protein quantities and low molecular weights. It has improved usability with a highly repeatable temperature-controlled (4°C -60°C) autosampler capable of making injections with zero waste down to just a few microliters.
It can be used to measure absolute molecular weight of proteins and peptides as little as less than 1µg of sample. OMNISEC's software is intuitive and displays multi-detector data in a clear way making it easy to interpret and understand.
Malvern's webinar will offer a video demonstration of OMNISEC, talking through its key features and demonstrating how measurements are set up and samples analysed in the software. Afterwards, there will be a live question and answer (Q&A).
The webinar will take place on 17 January at 10:30-11:30 Eastern [US and Canada] time.
Speaker Mark Pothecary studied biochemistry while an undergraduate at the University of Bath before moving to London to obtain his Masters and PhD at the academic lab in the William Harvey Research Institute between 2002 and 2006. There, he studied the biochemical effects of red wine polyphenols on the production of nitric oxide in blood vessels and the subsequent control of blood pressure. Following this, he continued for another year in the same lab using chromatography to study the uptake of these same compounds into the blood, by extracting and measuring them.
Mark joined Malvern in 2008 as a product technical specialist for the Zetasizer Nano and Viscotek products concentrating on bioscience SEC applications. In 2010, he took the role of product manager for Zetasizer and Viscotek products where he acts as the voice of the customer for new products and on quality issues. He recently moved to Malvern's Houston office to engage more closely with product developments there.
The webinar will be applicable to anyone interested in purchasing an advanced SEC system. People who want to understand more about SEC, multi-detector SEC, and light scattering, or anyone considering upgrading to the latest advanced SEC systems, will also be interested.
Viewers will learn how OMNISEC's performance and easy-to-use software can make multi-detector SEC measurements of proteins accessible to all. They will learn about the key features of OMNISEC and see how it works, as well as seeing how OMNISEC can be used to measure absolute molecular weight of proteins and how it can study aggregation, oligomeric state, and structural changes in protein samples.