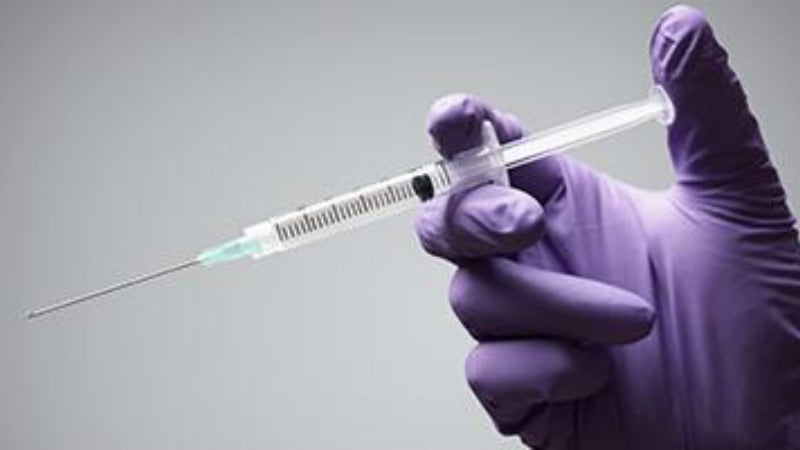 Malvern has announced its latest webinar discussing the types of technologies used for analysing particulates in injectable drugs.
In recent years, the delivery of biological drugs via prefilled syringe-style devices has rapidly become more prevalent in direct response to consumer demand. However, there are some challenges associated with this delivery method.
One such challenge is understanding and characterising the formation of particulates in the subvisible and submicron range within the final drug product.
These particulates can result from manufacturing and fill issues, exposure of the product to temperature and mechanical stress, or reaction of the drug to excipients and contaminants. Since silicone oil is widely-used as a lubricant for syringe plungers and for coating the barrels of syringes, it is commonly found in droplet form as a contaminant in injectable formulations.
In some cases, it is thought that silicone oil droplets may act as a nucleus to promote the formation of protein aggregates in drug products, potentially increasing unwanted immunogenicity.
This presentation will provide a comprehensive review of current and recently-developed technologies which can be used for the assessment of particular content in therapeutic formulations.
The webinar will take place on 29 November at 10:30-11:30 (GMT-05:00) Eastern [US and Canada].
Speakers
Speaker Matthew McGann is an industry specialist in the life science market for Malvern Instruments with over 10 years' experience in selling a broad range of analytical instrumentation. Currently, Matthew is product manager for the Innovation Products within the Americas.
The Innovation Products are a category of new, emerging and disruptive technologies specifically targeted at the life science market. The Innovation sales team is focused in identifying and creating new markets for these technologies. Matthew has a Masters Degree in chemistry from the University of Sydney, majoring in biological chemistry, protein synthesis, and protein characterisation. He then moved into a research position with the Australian Nuclear Science and Technology Organisation where he developed methods for the encapsulation and controlled release of biologically active molecules using SolGel technologies. Through his research, Matthew has gained experience in a wide range of materials characterisation and protein characterisation techniques.
Product manager for Analytical Imaging at Malvern Instruments Josemar Castillo will also be speaking in the webinar. Josie shares her expertise in particle characterisation methods with Malvern customers in the Americas, providing technical support for pharmaceutical, biopharmaceutical, and industrial applications, in addition to academic research.
As a former Scientist at the Malvern Applications Laboratory, Josie has extensive hands-on experience with Malvern systems, including laser diffraction and automated imaging analysers, as well as novel technologies for bioparticle characterisation. Josie obtained a Doctorate in analytical chemistry from Arizona State University. Her research contributions range from developing novel methods for the formation of bionanotubular structures to the characterization of bio-aerosols for fingerprinting purposes.
Speaker Duncan Griffiths is currently technical specialist for the NanoSight range of nanoparticle tracking analysis (NTA) instruments within Malvern Instruments. Prior to this, he was business development manager with NanoSight for five years, working to introduce the company's innovative measurement technique for visualising and analysing nano-scale materials into both the academic and industrial markets.
This included developing new applications, driving product development, and authoring various technical documents including the ASTM E2834-12 standard on the NTA technique. Having worked in the field of particle characterisation for over 20 years, Duncan has a broad range of experience and knowledge of a number of analytical techniques with which to compare.
Technical specialist for the Archimedes product Bob Coyne will also be presenting. He has a wealth of more than 15 years working with scientific instrumentation in the areas of imaging (protein blots/DNA gel analysis) and particle analysis. He has worked specifically with resonant mass measurement for the past four years, focusing primarily on protein aggregation/silicone oil analysis and also general particle analysis.
Who should attend?
The webinar is suitable for those interested in biopharmaceutical research and development, stability and formulation development scientists, and researchers interested in the regulatory requirements for biological drug products.
Those interested in subvisible and submicron particles assessment in biotherapeutics will also benefit, as well as those working on injectable drugs, particularly those used in conjunction with prefilled syringe style devices.
What will you learn?
The presentation offers a sound understanding of the range of technologies available for the identification, quantification, and analytical characterisation of subvisible and submicron particles in biotherapeutic formulations.