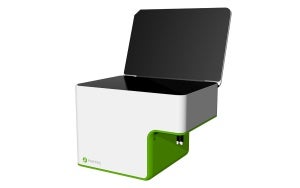 The award-winning multi-laser CyFlow Cube from Partec UK Ltd is a wholly customisable flow cytometer with fully integrated fluidics, built-in PC and 19" TFT monitor.
Choose from a selection of available light sources to build a bespoke system, and three models: six colour, four colour and three colour with sorter, all with optional autoloader. The CyFlow Cube generates absolute counts with the highest possible precision and accuracy, with a small footprint to save space in the laboratory – all at a fraction of the cost of current market offerings.
Partec has supported the BBC expedition "Operation Iceberg" by providing the innovative CyScope® fluorescence microscopy...