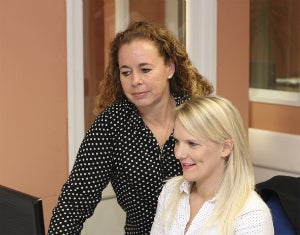 Continuing expansion has resulted in Priorclave making two new appointments to its Customer Care team.
The new members are Lorraine Nibbs (left) and Emily Hughes, both specialists in providing valuable customer support before and after sales.
Priorclave research sterilisers and laboratory autoclaves are built to an exception standard, presenting customers with machines designed to operate successfully over extended life cycles.
Worldwide supply is across many diverse sectors.
The Priorclave brand is seen in applications in the fields of bio and microbiology, pharmaceutical, education, healthcare, food and dairy, chemical and general lab.
Emily and Lorraine will work closely with customers to ensure they get expert pre-sales advice and have access to autoclaving specialists to help maximise the performance and productivity of their Priorclave product.