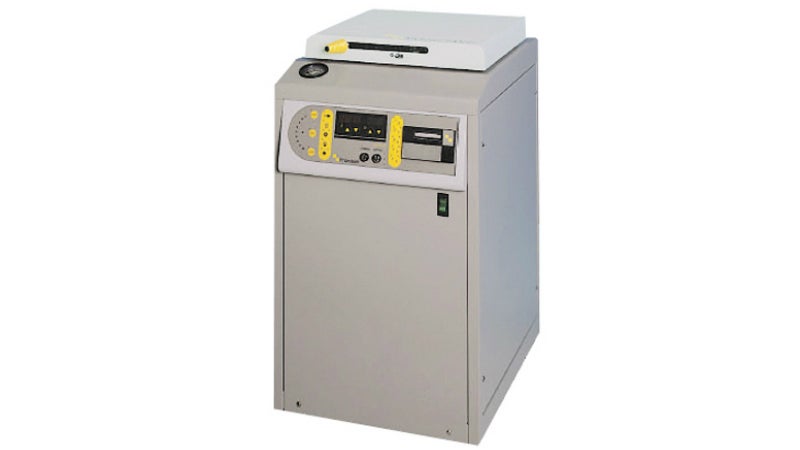 Priorclave has manufactured standard and custom specific laboratory autoclaves for more than two decades.
Its products range from bench-top to large capacity units, which serve the pharmaceutical and bio-tech industries. These account for 10% of its turnover and represents a major area of activity.
All Priorclave autoclaves feature the TACTROL® control system and are BioCote® protected against bacterial and fungal growth. Many options and accessories are available (for example, vacuum cycles) and all models feature the facility for delayed start and media warming at the end of the cycle to maintain growth media overnight at a ready-to-pour temperature.
Laboratory autoclave post-installation testing and servicing
With Priorclave's United Kingom Accreditation Service (UKAS) registration, calibration laboratory post-installation testing and servicing options are available, including installation qualification (IQ) / operation qualification (OQ) / performance qualification (PQ) regimes, along with comprehensive servicing arrangements.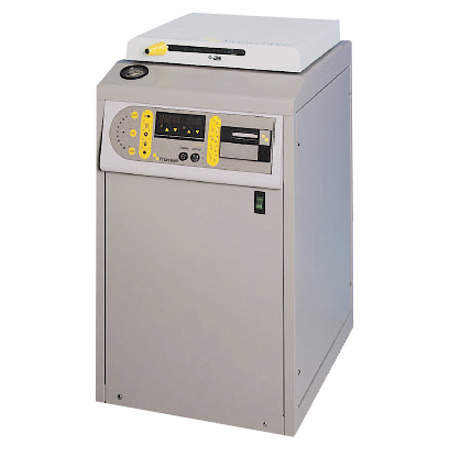 Top loading compact autoclave - up to 60L capacity.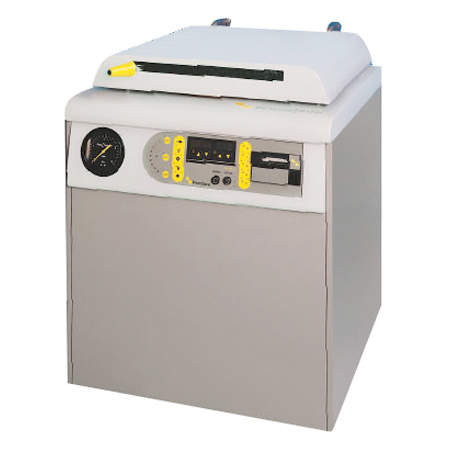 Top loading autoclave - up to 150L capacity.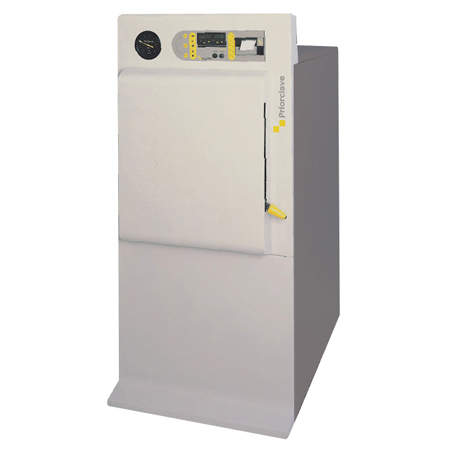 Front loading autoclave - up to 200L capacity.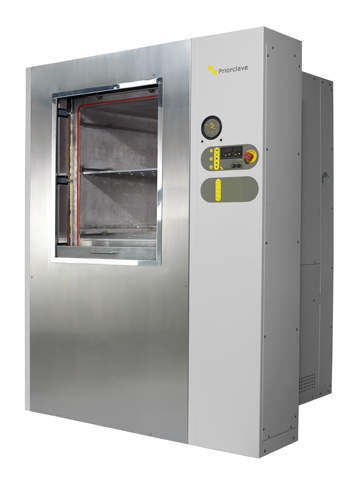 Our rectangular section laboratory autoclaves and steam sterilisers can be fitted with swing or power doors.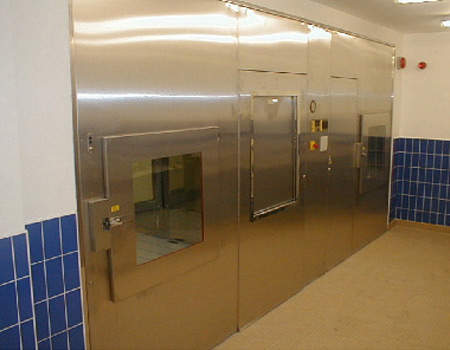 Larger Priorclave autoclaves and steam sterilisers can be built into plant facilities and can be fitted with steam / water jackets.
Priorclave's products and processes have been independently approved and monitored by authorised bodies and are CE marked to the following standards:
European Pressure Equipment Directive (PED) – 97/23/EC (approved for the entire pressure system, not just the pressure vessel structure)
EN61010-2-41 for electrical safety
EN5008-1 / EN50082-1 for electromagnetic compatibility
Compact laboratory autoclaves
The Compact 40l capacity bench-top and Compact 60l floor-standing units are particularly suited for laboratories, with the occasional, low-volume autoclaving requirement.
Top loading and front loading autoclaves
Priorclave's top loading 100l–150l and front loading 100l–200l autoclaves are popular with microbiology laboratories and feature cylindrical vessels with a 500mm diameter for more effective loading and safe, low loading heights for top loaders.
The larger 200l chambers in the front loaders are especially useful for bulky or large loads. Both are available for electric heating or for connection to plant steam and a full range of loading trolleys is available.
Large capacity autoclaves
Huge capacity, rectangular chambers can be used for high-volume throughput, as well as large, bulky items. Alongside custom sizes, they are available in 235l, 350l, 450l, and 700l capacities with a compact design. The 235l and 350l models will fit through a standard width door.
They feature hand-wheel closure or vertical power doors and can be supplied either as stand-alone cabinet autoclaves or built into a fascia panel in a plant room installation. A steam / water jacket can also be fitted to these models.
Within the Q63 range, the larger 320l capacity front loading option has already made significant impact across the globe. It complements the smaller 100l top loading version.
Pass-through / double door autoclaves
Priorclave's pass-through / double door autoclaves are designed for installation through a wall, enabling two-way sterilisation traffic.
They are completely sealed and have interlocking doors, so safety procedures are not compromised during the cycle.
Autoclave calibration, testing and service
As a fully accredited UKAS calibration laboratory, Priorclave is able to supply IQ and OQ procedures and carry out performance qualification as required. Routine calibration is available as a one off or as part of a regular maintenance contract. Maintenance contracts for all models are available with parts-inclusive and extended term options.