Sartorius provides laboratory and process technologies and equipment for pharmaceutical companies worldwide. Our products and services help customers carry out complex and quality-critical processes in biopharmaceutical production and laboratory environments while saving as much time and money as possible.
We primarily serve the biotech, pharmaceutical and food industries, as well as public research institutes and laboratories.
Sartorius operates in more than 110 countries and has production facilities in Europe, Asia and North America. We are constantly dedicated to 'Turning science into solutions'.
Bioreactors and fermenters for pharmaceutical applications
Sartorius supplies a range of bioreactors and fermenters designed for lab, pilot and process-scale applications. We provide a fully scalable bioreactor platform, from cell and strain line development to commercial production.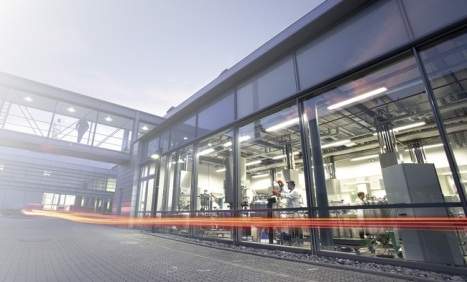 Sartorius operates its own production facilities in Europe, Asia, and America and also has sales offices and local representatives in more than 110 countries.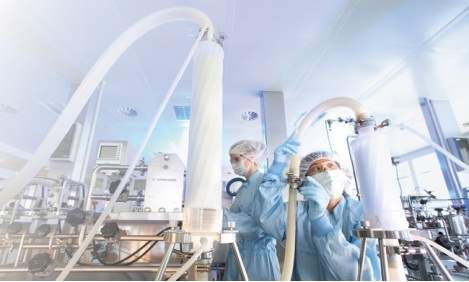 Sartorius helps its customers to develop and manufacture biotech medicines reliably, quickly, and economically.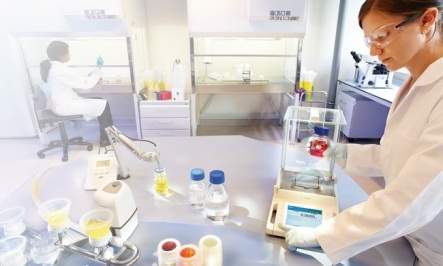 Sartorius products accelerate scientific progress, while enabling dependable, efficient analyses to be performed in labs.
Our Ambr® and Biostat® product series provide an integrated allied suite of technologies, allowing the user to gain predictive results and scale up production effectively using Quality by Design (QbD) principles. The Biostat portfolio includes single-use, autoclavable, and in-situ sterilisable systems.
Our bioreactors' robust design, combined with integrated and readily available cell retention devices, allow cells to be cultivated at ultra-high densities so cell culture processing can be intensified.
Cell culture media and buffers
The products in Sartorius' media portfolio can be used to support many bioprocessing applications. We have developed long-term relationships with dual-sourced raw material suppliers, guaranteeing supply, quality and regulatory support for any project.
Sartorius has developed high quality & high performance serum-free, non-animal origin formulations for all protein production Chinese hamster ovary (CHO) cell lines, while our 4Cell® Insect CD Medium is designed to help insect cell lines derived from Spodoptera frugiperda to grow.
We also offer a selection of stem cell culture media, stem cell reagents, and protocol free of animal and other non-human content. These support the culturing, reprogramming, characterising and differentiating of stem cell colonies.
Process chromatography purification solutions
Sartorius offers process chromatography solutions for several purification techniques and formats, available in both multi-use and single-use scalable designs.
We can provide modular solutions for both batch and intensified processing to ensure flexibility, productivity and cost-efficiency.
Our portfolio includes a range of process chromatography systems and fully automated, scalable columns, as well as resins and membrane absorbers. These are designed to address purification needs in monoclonal antibody (mAb) and recombinant protein processing, vaccine production, the blood and plasma industry and vectors in gene therapy.
We provide a wide range of empty and pre-packed chromatography columns, which are fully flexible and scalable from pilot to commercial scale.
Process filtration and purification solutions
Sartorius' extensive filtration and purification portfolio helps clients overcome major challenges. We aim to make sure you get the most reliable, most economical and safest solution for your application.
We offer single-use filtration and purification solutions predesigned to meet clients' process requirements. For filtering cell culture media, we provide performance filter solutions for the reliable removal of bacteria, mycoplasma and down to final retention of viruses.
Our Sartopore® 2 XLG sterilizing-grade media filter is designed to expedite the media preparation process, with a unique 0.8/0.2 µm membrane combination.
Weighing devices for pharmaceutical products
Sartorius provides laboratory balances tailored to clients' needs, including analytical balances, ultra-micro balances, high-capacity scales and mass comparators for calibration.
Our lab balances are designed to maximise speed, reliability, compliance and safety. The Cubis® II lab balance range offers readabilities ranging from 0.1µg to 100mg and can weigh loads of up to 70.2kg depending on the lab balance product.
Our Quintix® and Secura® weighing solutions prevent temperature fluctuations distorting results with isoCAL, a temperature and time-controlled calibration and adjustment technology. The internal Cal Audit Trail function keeps track of calibration and adjustment procedures to ensure your audit trail is fully traceable.
Ergonomic electronic and mechanical pipettes
Sartorius pipettes and pipette tips are designed with ergonomics, design and reliability at the forefront. The Picus® and Picus Nxt electronic pipettes come as single-channel models capable of handling volumes of 0.2-10,000μl, as well as multichannel models covering a 0.2μl to 1,200μl volume range.
The Tacta® mechanical pipette features an ergonomical handle and low pipetting and tip ejection forces for added comfort when in use. It uses our Sartorius Optilock system to make volume adjustment and locking more flexible.
Our Midi Plus pipette controller allows easy adjustment of aspiration and dispensing speed with its adjustment wheel and pressure-sensitive operating buttons.
About Sartorius
The Sartorius Group is a leading international partner in life science research and the biopharmaceutical industry. Our Lab Products and Services division offers laboratory instruments and consumables designed to serve laboratories performing research and quality control at pharma and biopharma companies, as well as academic research institutes.
Our Bioprocess Solutions division helps customers to manufacture biotech medications and vaccines safely and efficiently, offering a wide portfolio of single-use solutions. We have grown by double digits a year on average and regularly expand our portfolio by acquiring new, workable technologies.
In 2020, Sartorius earned €2.34bn sales revenue. At the end of 2020, almost 11,000 people were employed at our approximately 60 manufacturing and sales sites, serving customers worldwide.