William Boulton designs and manufactures vibratory process plants and machinery for the pharmaceutical industry.
Dry grinding and mixing mills for pharmaceuticals
William Boulton provides the Vibro-Energy Special Pharmaceutical mill, which is ideal for dry grinding, mixing and blending pharmaceutical powders.
The mill features an AISI 316L stainless-steel grinding chamber that is continuously welded and stress relieved. It also uses high-density alumina, zirconia or zirconium silicate sintered ceramic grinding media.
Powder process material fills the spaces within the media mass, which is subjected to a high-frequency, high-amplitude vibratory / gyratory action to produce a tumbling vortex motion within the annular-shaped chamber.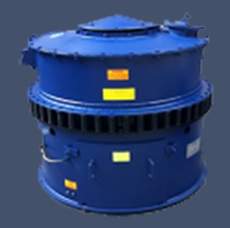 William Boulton specialises in vibratory process plants and machinery.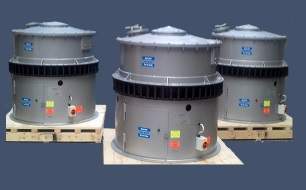 Vibro-Energy Special Pharmaceutical is suitable for dry grinding, mixing and blending.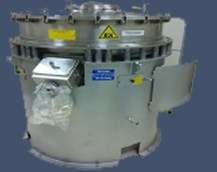 Vibro energy mills provide versatile, economical and controlled particle size reduction.
The operating frequency is 16-19 cycles a second, while the maximum amplitude of vibration is 9mm. Internal surfaces of the chamber are crevice-free and lined with US Food and Drug Administration (FDA) approved hard polyurethane.
Vibro-Energy Special Pharmaceutical is ideal for vacuum or pressurised operation, incorporating a gas or liquid purge facility. The mill is available in various powder capacities from 1l to up to 200l.
William Boulton offers data acquisition instrumentation, including vibration transducers for temperature and humidity.
Mills for fine grinding
Designed for micronising and blending, William Boulton's Vibro-Energy Ultra Fine Grinding mill features a vibratory generator mounted at the centre of gravity of the chamber with coil springs around the periphery.
This design produces improved grinding efficiency compared to the company's previous, low-amplitude design with the vibratory generator and springs mounted below the chamber.
Controlled particle size reduction
Boulton Vibro energy mills offer versatile, economical and controlled particle size reduction with minimal wear and product contamination.
The mill has few mechanical moving parts and low power consumption as there is no rotating impellors or drums.
Energy mills use inert high-density sintered ceramic or carbide grinding media for iron-free grinding. It is cylindrical or ball-shaped, and is subjected to a high frequency and amplitude vibration.
Dry batch or continuous mills are available for specific pharmaceutical applications and are adjustable for low-amplitude operation.
Contact parts are composed of either cast polyurethane at hardness 85-90 Shore A, polyethylene, vulcanised rubber or steel.
Wet fine grinding for continuous operation
Vibro-Energy mills are ideal for wet fine grinding in the particle size range of 5mm to sub-micron, for batch, continuous, open or closed circuit operation. Ibro-Energy is suitable for micronising and blending pharmaceuticals.
Vibro-Energy mixers and blenders operate at a gentler and higher frequency than grinding mills, producing a tumbling vortex action to combine dry materials.
With no rotating parts in the mixing chamber, the machine is safe to operate, easy to clean and has no rotary shaft seals. It provides a low-cost alternative to traditional screw, paddle, blade and ribbon type mixers.
Sizes range from 25l to 1,100l. The charge of process materials is subjected to a high frequency vibratory spiral / tumbling action at 24-29 cycles a second.
Grinding media can be added to reduce agglomerates and the media can be sintered ceramic, steel or carbides, as cylinders or spheres.
William Boulton's range of mills can be operated without media for dry mixing and blending.
About William Boulton
Founded in 1852, William Boulton is an engineering company based in Stoke-on-Trent, UK.