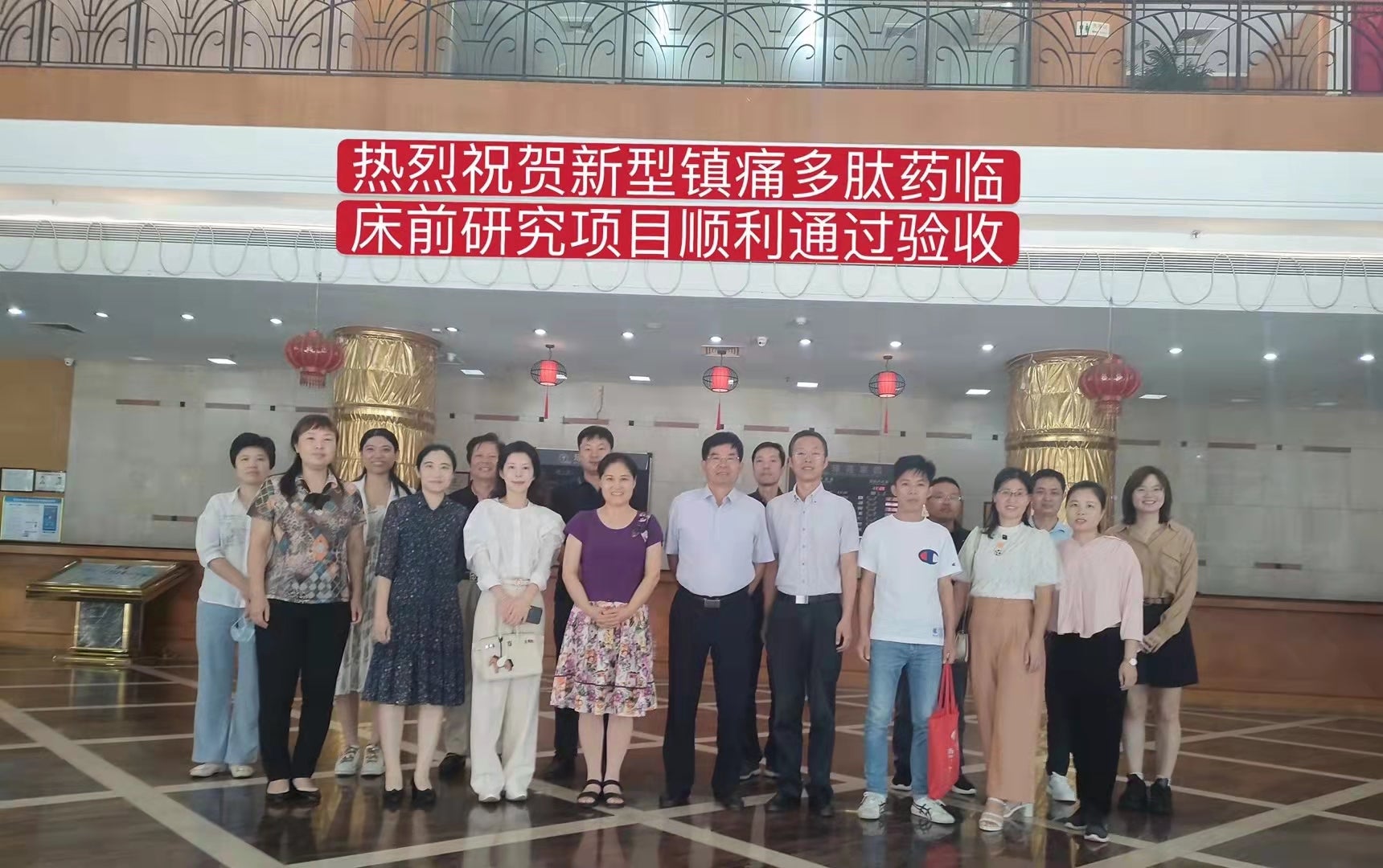 The pre-clinical research of a new analgesic peptide drug, which is the largest single-funded project in Hainan Province and lasted for five years has finally been completed successfully by the cooperation of the leading organization Hainan University, the Institute of Toxicology and Drugs of the Military Academy of Sciences, and the company GL Biochem (Shanghai) Ltd, who overcame various difficulties and challenges during the five years.
After two full days of documents verification and two rounds of defense meetings by seven experts, which were organized by the Hainan Provincial Department of Science and Technology, the project has successfully passed the inspection and acceptance by the experts, bringing inspiring news for the development of novel analgesic drugs in China! Through this project, GL Biochem has systematically accumulated a lot of experience in the process research, stability research and quality research of brand new peptide drugs, laid a solid foundation for the advancement of similar peptide drug projects' development. Most of these research jobs have been done in the subsidiaries of GL Biochem (Shanghai) Ltd– GL Binhai Peptide Ltd and Jitai peptide Ltd.
In the defense meetings, the Hainan University team was led by Professor Luo Sulan, the team from the Institute of Toxicology and Drugs of the Academy of Military Sciences was led by Director Su Ruibin, and GL Company team was led by the CEO Dr. Xu Hongyan.