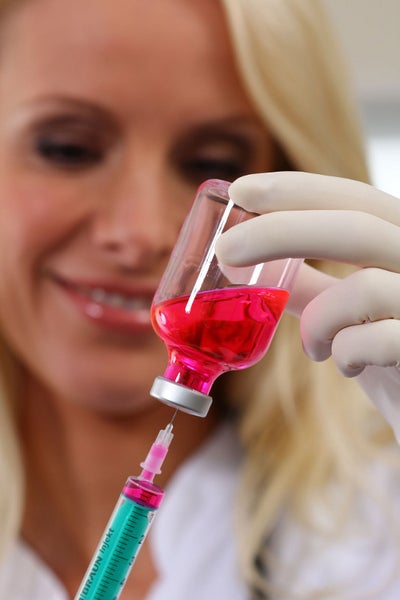 Gerresheimer is pleased to announce it will be showcasing for the first time at this year's the Pack Expo trade fair, which is due to take place from 27-29 September in Las Vegas, Nevada.
The company will focus on new safe and patient-friendly drugs packaging made from plastic such as its DumaU.S. type containers, eye drop bottles with fixed US TE ring, Duma Pocket containers, and COP monolayer and MultiShell vials.
Gerresheimer will also begin manufacturing its plastic containers in the U.S. from September onward.
Gerresheimer business development manager North America Franck Langet said: "We can supply the right type of packaging for virtually any drug."
Langet will be advising existing and potential customers in person at booth N-638 in the Las Vegas Convention Center, together with his team.
Gx MultiShell – leak-tight, shatterproof, and transparent
Langet explains the properties of the Gx MultiShell vial: "The kind of powerful active ingredients that are being developed nowadaysneed shatter-resistant packaging and an oxygen barrier."
With its innovative multilayer structure made from COP and PA, this transparent vial is a unique packaging product that meets all these requirements.
Gerresheimer also provides monolayer versions of its COP containers.
Eye drop bottles – now even safer
"Sometimes, the devil is in the detail," Langet reveals, adding that Gerresheimer is among the world's largest suppliers of eye drop bottle systems.
The TE ring now remains firmly attached to the bottle after it is opened in line with new FDA requirements.
Triveni plastic containers with induction seal
Made specially for the US market and primarily in white, the plastic containers manufactured under the Triveni brand are available in round and square versions, with some also equipped with a black lining for particularly light-sensitive drugs.
All containers are fitted with an induction seal. The containers are available in various sizes and designs, while their closure systems have a continuous screw thread and are childproof.
All models are FDA-approved.
Duma Pocket: handy and childproof
The Duma Pocket has an ergonomic design that enables the oval-shaped box to be held and opened in one hand. Boasting an integrated closure and a dose dispenser, it is tamper- and childproof and easy for elderly people to handle.
The handy box is available in 30ml, 50ml, and 100ml sizes.
Gerresheimer has several sites in the Americas that make pharmaceutical packaging products out of glass and plastic, including those of Centor, the leading manufacturer of plastic containers that meet the regulatory requirements for prescription drugs in the US.
Ultra-modern production processes – worldwide standards
Gerresheimer employs the world's latest techniques and monitoring technology from the development stage right through to production and packing for delivery.
Gerresheimer uses cutting-edge clean room technology to guarantee optimum cleanliness for its products in terms of particles and germs.
With bases in Europe, Asia, and the Americas, Gerresheimer specializes in manufacturing primary packaging for pharmaceuticals in line with the relevant pharmacopeias.
All its factories are currently certified to standards including ISO 9001.
Gerresheimer is a leading global partner to the pharma and healthcare industry. With specialty glass and plastic products, the Company contributes to health and well-being....
Gerresheimer is one of the leading specialists for the production of high-quality glass and plastic products for the international pharmaceutical and healthcare industry.
During the Covid-19 pandemic, Gerresheimer is focusing on aspects including business continuity, customer demand, and supply chain. In 2019, we paved the way for profitable...