Located in the heart of Bologna's Packaging Valley, the Marchesini Group is a leading company in the supply of complete packaging lines and machines. The originality and reliability of the Group's products have helped raise it to the leading position it now enjoys.
The numbers provide clear evidence of its success: over 9,000 lines installed worldwide, and Group revenues of €180m in 2010.
Full-service offer for pharmaceutical and cosmetics packaging
Founded in 1974 in Pianoro (Bologna), where the headquarters remain today, over the years Marchesini has evolved into a group that, through acquisitions and partnership agreements with complementary businesses in the industry, is able to handle the entire packaging process, upstream and down, for the pharmaceutical and cosmetics industries.
Today, the Marchesini Group is organised into 14 production divisions, seven acquired companies, and one partner company, each with consolidated experience in the design and manufacture of packaging machines for specific production types.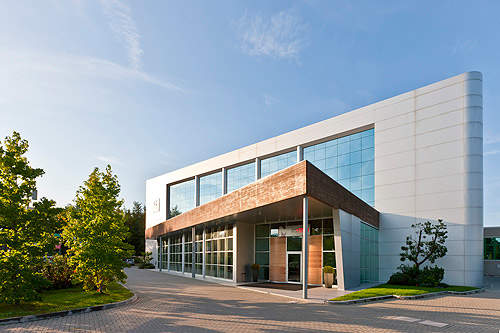 The Marchesini Group is a leading company in the supply of complete packaging lines and machines.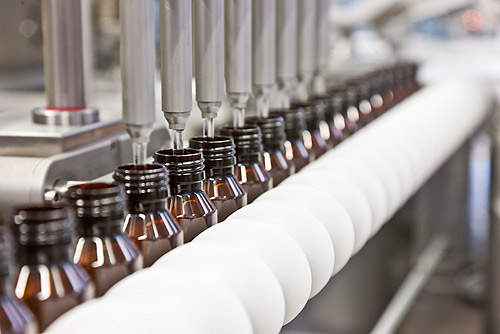 Marchesini provides a full-service offer for pharmaceutical and cosmetics packaging.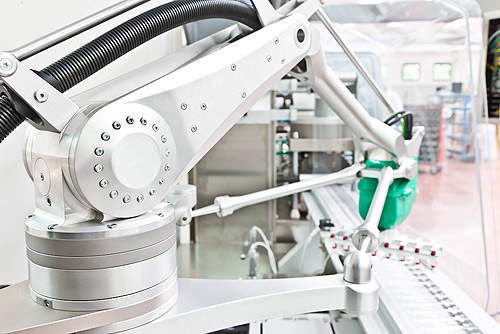 The Marchesini Group has a leading position worldwide as a manufacturer of packaging lines and machines.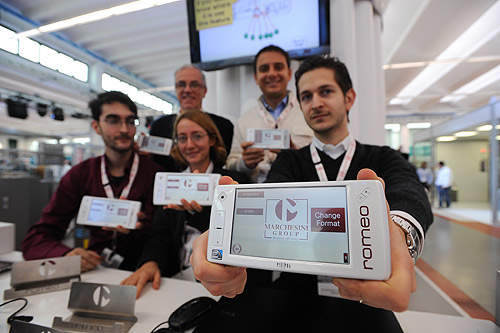 Marchesini provides a range of packaging machines for pharmaceuticals and cosmetics.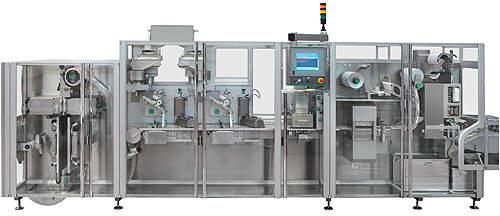 Marchesini offers customised packaging lines adapted to suit customers'needs.
Worldwide provision of packaging lines and machines
Thanks to its unfailing dedication to innovation, the Marchesini Group has successfully captured a leading role in Italy and on international markets: today, over 85% of group revenues are generated by exports, mainly in Europe and the US.
In order to effectively safeguard its position on international markets, Marchesini has opened 11 offices in its main reference markets, supported by a widespread network of 20 representation offices, in order to keep its presence in over 100 countries worldwide.
While it boasts sales and support networks around the world, the strong point that truly sets the Marchesini Group apart is that it bases its production entirely in Italy, thereby ensuring high product quality as well as enhancing its relationship with ancillary industries on the local level.
Packaging machines for pharmaceuticals and cosmetics
Most of the Group's production – approximately 85% – is in the pharmaceutical sector, where Marchesini is an important point of reference, not only for multinationals (including GSK, Novartis, Sanofi Aventis, Wyeth, BMS, and Pfizer), but also for small and medium-sized businesses, companies working in generics and pharmaceutical contracting businesses.
The remaining 15% of production is in the cosmetics industry, where Marchesini offers innovative solutions for packaging cosmetic products created specifically for top level clients, such as L'Oréal, Procter&Gamble, Dior Parfum, Guerlain Paris, and Yves Saint Laurent Beauté.
Percentages are in dynamic evolution, since the cosmoceutic industry has become one of the breakthrough businesses worldwide, and Marchesini Group is actually heading toward this new packaging-solutions sector.
Customised packaging lines
Marchesini's mission is to offer complete packaging lines, highly profiled for the final client: an 'on-demand' offer, customised and adapted to meet the needs of different clients. Marchesini offers a 'tailor-made' approach for packaging lines projects, focused on sales, post-sales and assistance worldwide.
The Marchesini policy strategy logically results in outcomes that include investing in the expansion of sales networks in order to ensure adequate coverage of world markets, growing its support networks to allow end-customers to take full advantage of the products, and enhancing the brand, which is synonymous with quality and excellence.
The future strategy for the Marchesini Group focuses on research and development in order to continue providing its clients with an increasingly extensive range of products.