Alex Jan Wagteveld Will Be Business Development Leader for Northern Europe Division at Healthcare Packaging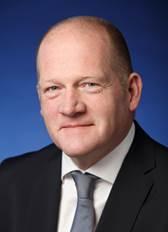 Mr Alex Jan Wagteveld will be the new business development leader, Northern Europe, at Healthcare Packaging, as part of Multisorb's global expansion.
Healthcare Packaging vice-president Adrian Possumato said: "Lex's appointment is part of our continuing drive to provide leadership in the global healthcare packaging market."
"His appointment reflects our dedication to offer the technical, quality, regulatory and service support that customers have come to expect from Multisorb."
Based in the Netherlands, Mr Wagteveld will provide technical sales and support to Multisorb's growing customer base in Northern Europe.
In addition, he will be working to implement the Calculations through Operations® program, Multisorb's QbD-based value proposition.The program is designed to provide customised active packaging solutions for healthcare product manufacturers and contract packagers.
Mr Wagteveld has an in-depth knowledge of the healthcare sector and packaging, due to his experience of working for 25 years in various positions with leading packaging companies such as Merit Medical, and Johnson and Johnson.
Mr Wagteveld holds a master's degree in medical biology, hemato-oncology and physiology from the University of Groningen and a master's in business administration from McGill University.
The appointment of Mr Wagteveld strengthens Multisorb's technical sales capacity, and encourages closer communication with existing and potential customers.
Calculations through Operations provides a simplified, one-stop solution that enhances product stability and extended product shelf life.
The StabilOx System is a turnkey solution that brings together the advantages of StabilOx® Oxygen Absorbing Packets or Canisters with the proven reliability of the...